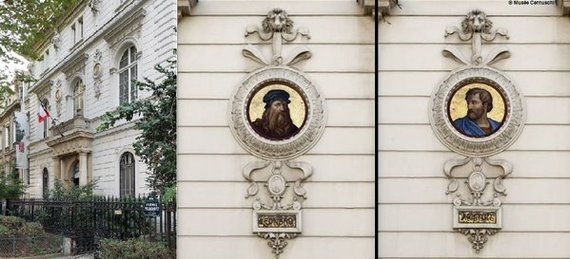 Behind the chic Parc Monceau, the darling park enclosed by massive golden gates, hides a little arts museum often overlooked on the trail of blockbusters such as Le Louvre, Orsay, or Beaubourg. It is nevertheless a must-visit showcase of Asian collections from Japan, China, Korea, and Vietnam.
The Cernuschi Museum was Henri Cernuschi's life's work. The Italian art lover was born in Milan in 1821 and relocated in France in 1850. He made his fortune as a banker and started a two-year trip around the world with favored stops to Japan and then China, where he purchased some 5,000 art pieces.
His private collection contributed to the emergence of Japonism in France. Soon after returning from his voyage he commandeered the building of a mansion to architect William Bouwens der Boijen. The largest room of the building was specifically designed for the large Japanese sculpture of the Buddha Amida. The 15-foot tall piece had to be cut into several pieces for its transport to Paris from Tokyo.
A Gift to the City of Paris.
He bequeathed his home, and all his Asian collection to the City of Paris, leaving his secretary in charge of turning the place into a museum. The grand opening took place in October 1898, just two years after Henri Cernuschi's death.
In 1905, a new curator, Henri d'Ardenne de Tizac oriented the museum focus on ancient Chinese art and archeology, from the Neolithic period to the 13th century. Following curators created rare Asian cultures art shows, such as little seen in Paris Japanese and Vietnamese periods.
From June 24 until October 23, 2016, the private collection of Françoise Marquet-Zao of the work of her late husband, Chinese artist Zao Wou-ki, will be on display.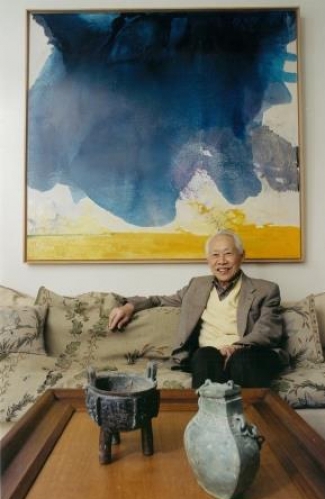 Children and adults alike can learn the distinguished Chinese art of calligraphy and ink painting during workshops and classes. The museum is now one of the first Chinese art collection in Europe. The tranquil and elegant stone building is framed by plane trees on a quiet street, the very definition of a French hotel particulier.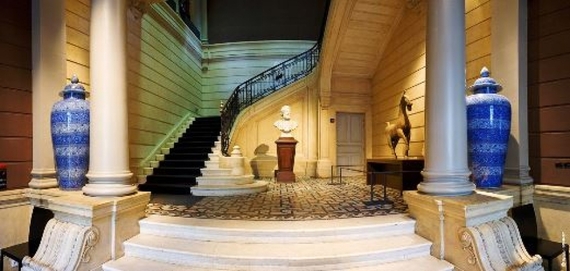 More info:
Currently under renovation, the museum will reopen May 31. Like all the museums owned by the city of Paris, the entrance to the museum is free of charge. Audio guides and special exhibits do have a small charge.
Open Tuesday-Sunday from 10 a.m. to 5:45 p.m. Closed on Monday and public holidays.
7 avenue Vélasquez
75008 Paris
Tel : 01 53 96 21 50