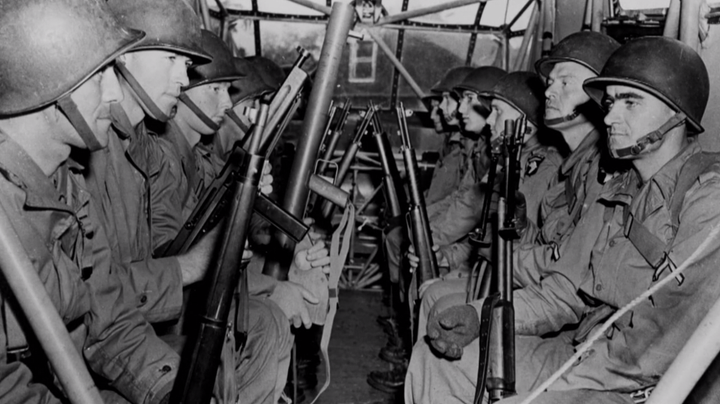 Because he fought Nazis, Sam Sachs has been a hero longer than I have been alive.
Sam is 102 years old and lives in Lakewood in my district. He is one of the few surviving veterans of D-Day.
Sam helped plan parts of the invasion and piloted a glider under fire into Normandy. The day was a turning point in World War II. Eventually, Sam was one of the liberators of a concentration camp.
Sam Sachs physically battled racism, fascism and genocide. That doesn't make him equally to blame in the violence of World War II.
It makes him a hero, and the California Assembly honored him for that this year.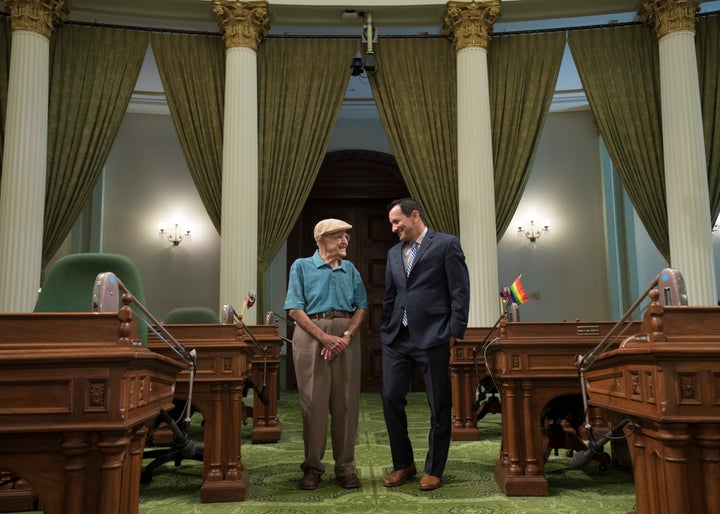 I find it sad that this centenarian can tell people he remembers D-Day like it was yesterday, but there are Americans who seem committed to forgetting what that battle was about.
It was a battle to stop Nazi Germany's vile attempt to impose racial purity throughout Europe. Sam and his fellow soldiers stopped them, and we should honor them by not looking the other way when modern racists show up.
When Nazis march in Charlottesville, they are insulting the bravery of those who lost their lives while fighting fascism with Sam. They are trampling on the human rights and principles that this country has fought to protect, and which we continue to struggle to uphold.
The brave citizens who came out to oppose those Nazis and white supremacists in Charlottesville were right to come out and send the cowardly racists packing.
Freedom of speech means the government can't stop you from speaking your mind, but it doesn't mean that your fellow citizens are powerless to do what they can to prevent the sickness of hate speech from spreading.
Because I have a voice as Speaker of the California Assembly, I call on all Californians to stand up to racism and reactionary goons wherever they appear, no matter who finds themselves the immediate target – Blacks, Jews, Muslims, immigrants, LGBTQ, the homeless.
The real target is all of us. We all need to be heroes now.
REAL LIFE. REAL NEWS. REAL VOICES.
Help us tell more of the stories that matter from voices that too often remain unheard.