"I go back to that ghost of a grin on Rick's face and find I must read into it a note of resignation as well as that appearance of contentment; submission to a state of affairs as implacably out of reach of human exertion as the shift of wind that took his life."


("Cleanness" from It's Beginning To Hurt)
One gets the sense they know James Lasdun upon reading his books. The lyric precision with which the author conveys emotional and psychological sentiment suggests that everything he writes is a product of direct experience. Yet, when one considers the large scope of Lasdun's vision and work, it seems inconceivable that one could have felt so much; could so intimately understand such a breadth of human consciousness. These are the gifts of James Lasdun, an author whose name deserves mention alongside the best of the new era.
Perhaps it is because Lasdun has chosen to spread his talent across so many mediums--he is also a poet, filmmaker, travel writer and reviewer--that some neglect to include him in the same breath as Boyle, Franzen, Tyler, or Cronin. However, with a new novel in the works and the impending paperback release (August 3rd) of his highly acclaimed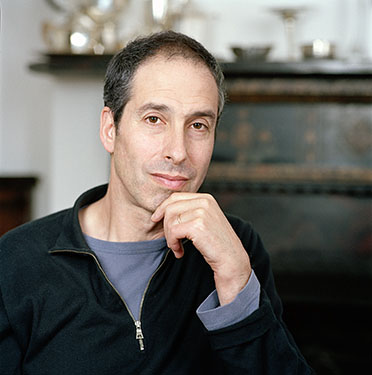 third collection of stories, It's Beginning To Hurt, Lasdun seems to have retrained his focus on fiction.
The son of the late British architect Sir Denys Lasdun, James is a product of London. Consequently, his prose evokes a mildly resigned timbre and ghostly intuition that seems to have been forged in the city's eminent fog. When we spoke, Lasdun discussed his formative years, "It was very depressed in the 70's, it was in trouble. That was my London, and I think it had a huge impact on my general outlook on life. It was this large problematic city that you had to kind of find your way through physically and psychologically."
The psychological navigation Lasdun undertook in London prompted a unique fluency in the many expressions of anxiety, compulsion, and passivity; traits which most of his characters exhibit in varying degrees. Setting Lasdun apart from other authors who examine similar afflictions at a comparable depth, however, is his ability to articulate and explore them within the context of compelling narratives; stories which require no literary concessions on the part of the reader.
"He knew himself to be a poor judge of people. He tended to like them on principle, but his sense of what they were, essentially, was vague, unstable, qualities he suspected might be linked to some corresponding instability in himself."

("An Anxious Man" from It's Beginning To Hurt)

Lasdun managed to escape London in 1986 after his first collection of stories, Delirium Eclipse was purchased. He moved to New York, the state in which he still resides: "Moving here was easily the most significant event in my life - personal and literary. It woke me up as a writer, opened up all kinds of new possibilities in terms of subject and language, and consolidated the sense of not quite belonging anywhere that I'd had in England - probably because of being Jewish - into a kind of intimate-outsider perspective that has been immeasurably useful to me."
Following his emigration, Lasdun devoted the next fifteen years to teaching, poetry, and film making, releasing only one original collection of stories, Three Evenings, during that period. Lasdun's other endeavors were met with considerable success. His poetry garnered him a Guggenheim fellowship in 1997, and his third collection of poems, Landscape with Chainsaw (2001) was a finalist for both the L.A. Times Book Award and the T.S. Eliot award. The author's interest in cinema led him to write and help produce two films during this time: Sunday and Signs & Wonders, the former of which won the Grand Jury Prize for Best Dramatic Feature at the 1997 Sundance Film Festival. Additionally, Oscar-winning director Bernardo Bertolucci adapted Lasdun's short story, "The Siege" into the 1998 feature film, Besieged.
"The sun slid down behind the Hoboken smokestacks. At that hour the river looks taut and self-contained, as if a scooped handful wouldn't run, but wobble on your palm like mercury, burning coldly."

(The Horned Man)
In 2002, Lasdun shifted his attentions to the long form and proceeded to write one of the smartest novels of the decade, The Horned Man.
Lasdun's layered account of an English expatriate who gradually begins to mix the paints of reality and imagination is one the most comprehensive and plausible interpretations of psychosis in contemporary fiction. The Horned Man possesses a rare and exhilarating quality; so intense is its craftsmanship, the novel evokes a sensation that one is watching the author write the book while simultaneously reading the story itself. This uniquely calibrated transparency led The Horned Man to be named one of The Economist's Best Books of 2002 and A New York Times Notable Book. Lasdun discusses the process behind his first novel: "I took tendencies in my own mind, tendencies of a certain kind of neurosis, or paranoia or passivity, and they became amplified the more I explored them. It was an intense experience writing it. I wasn't planning to write it, it came very quickly, very unexpectedly."
Lasdun followed The Horned Man with his 2005 novel, Seven Lies; yet another masterfully rendered psychological panorama that traces the rise and fall of an aspiring East German poet. This novel, again, has the impression of being empirically driven, and Lasdun is quick to acknowledge its semi-autobiographical facets: "The protagonist is pretty much saddled with all the more confused, murky and neurotic aspects of my own personality, while the setting, East Berlin, was a perversely interesting way of writing about the seedy, depressed London I grew up in."
"The unrepentant sinner merely passes into nonbeing: which after all is what he wants, increasingly while he's alive; the prospect of new life being steadily more problematic and tiresome to him."

(Seven Lies)
With a kind and modest demeanor, Lasdun seems wholly different from his oftentimes lugubrious, apprehensive protagonists. He lives in the country with his family, grows vegetables, and writes in an old barn. Lasdun is content: "Strangely enough, I consider myself a happy person. I wasn't always and I didn't expect to be. You didn't expect happiness in London, it was for other people, it wasn't on the menu it seemed. I find myself, to my great surprise, pretty happy."
He should be happy. It's Beginning To Hurt, a collection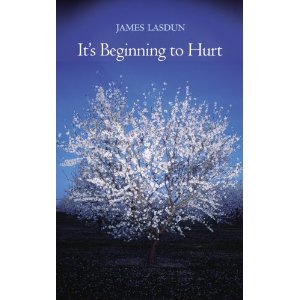 in which his writing is as beautiful and potent as ever, was named the third best book of 2009 by The Atlantic. In this most recent work, Lasdun demonstrates his range by exchanging the enigmatic persons of his novels for slightly more grounded midlifes, all of whom seem to be prospecting for small truths. The stories in this collection are both sharply insightful and cautiously sympathetic. It seems that Lasdun writes effortlessly; his control over the short form is reminiscent of Cheever's, and his conclusions are superb.
James Lasdun is not only an author; he is a scientist. A scientist who measures, surveys, appraises and weighs his mind before crafting eloquent and exacting lab reports. What a privilege it is to be able to read them.
Calling all HuffPost superfans!
Sign up for membership to become a founding member and help shape HuffPost's next chapter