Principal Designer, Carnegie Corporation of New York
I had made a few trips to San Francisco to visit my sisters, before I finally landed in New York City in 1994. At that time, I had no idea that I would end up staying--and in fact ultimately become a U.S. citizen. None of that was in my original plan, but life rarely goes as we plan it.
Born in Korea, I studied communications for six years in Seoul. Finished with my studies, I wanted to explore what might be next for me. It was a kind of a sabbatical time for me. I had spent one and a half years in mandatory military service, which had extended my studies to seven and a half years. I needed a pause to think about what I really wanted to do for a career.
Great things started to happen for me once I arrived in New York City.
The new city and its environment seemed to be what was necessary for my change and my evolution. Somehow, I stopped following all of the pre-set "recipes" that I had learned and packed away inside of myself for so many years. New York whispered to me about different recipes and different directions, sometimes even telling me to stop following recipes entirely. Suddenly, many things became clearer to me, helping me to become very focused. Nothing was planned.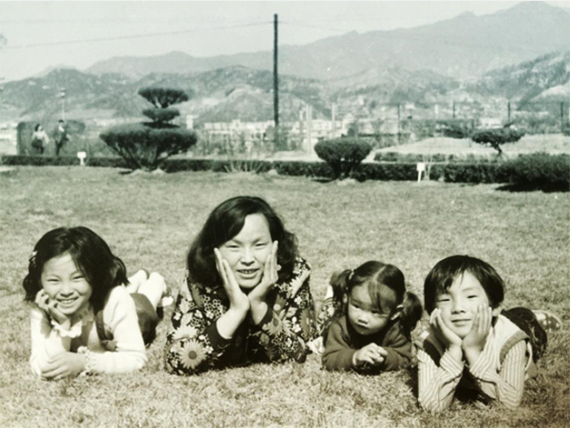 But as I quickly learned, good and worthwhile things never come easy. After graduating from the School of Visual Arts (SVA), I decided to stay in the States and moved toward getting a proper visa status. Things got a little complicated. There were more than a few moments when you have thoughts about just giving up. 9/11 came, so terrible. My partner's sister was lost, which had such a crippling effect on those she left behind. Suddenly, my personal situation became much more challenging, and the visa process also seemed to stall, as processing times extended significantly after the September 11 tragedy. It was a difficult time for everyone. I did not plan for that either. Life is about finding your way, finding your personal recipe to solving those challenges.
Just staying in New York, or staying and becoming a U.S. citizen--these are two very different things. But 22 years in one place makes it become your home. It brings you friends and a new family. I've been making many beautiful new recipes in my new home, so much so that I realized that I want to make America my permanent home, not just my permanent residence. I need to participate, I need to add my voice to the other voices in our community and in our nation.
I won't ever know until that moment, so I'm not truly sure how I'll feel when I take the oath at 11 a.m., on Friday, July 8, 2016. But I do know that I will be with the people I care about the most, together, and that's why I'm becoming an American citizen. And that's my recipe, my voice, as November isn't far off. Just saying . . .
Calling all HuffPost superfans!
Sign up for membership to become a founding member and help shape HuffPost's next chapter