Kale is a great vegetable. It's super healthy and great in all kinds of dishes, from comforting warm dinners to salads to smoothies. Despite all its virtues, there is a dark side to kale: chips.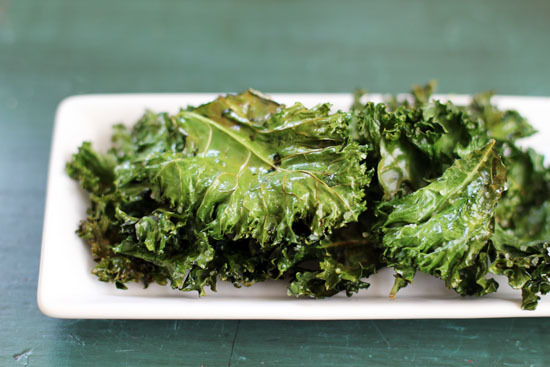 I don't know how many times in the last few years I've heard the words, "Kale chips are really good, I swear!" Every time I would hear these words I questioned their validity, but I always trusted the various sources (you know, people I love and who I thought loved me), assuming they wouldn't lead me astray.
A few weeks ago I ate at Plan Check in Los Angeles for the first time. It was delicious. Literally everything I put in my mouth was amazing. Well, except one thing...
We ordered a stuffed portobello mushroom as an appetizer. It was heavenly. My 9-year-old could not stop eating it and we ate the entire thing. In fact, we ate more mushroom than French fries. As good as this gooey, delicious mushroom was, it had one downfall (a downfall we were able to easily scrape away, thankfully). Sprinkled across the top were kale chips. I had, until this point in time, avoided ever actually trying kale chips and decided this was the place to do it, a gourmet hamburger kitchen with craft beers.
BLECH. Seriously, blechy blech blech. My husband agreed. My food-loving 9-year-old agreed. Kale chips are not good. They taste exactly how I imagined they would taste -- like dried out leaves with salt sprinkled on top.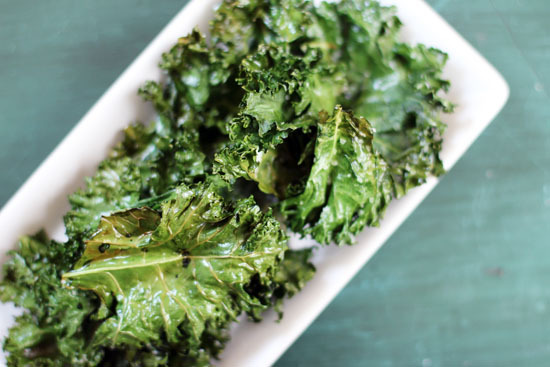 So, I've decided there is a conspiracy. I don't know who is behind it or what their aims are. It must have to do with taking over the world, one defeated taste bud at a time. And if you are about to tell me how I'm wrong and that I just need to try kale chips again, don't bother. I have tried them again and my position stands. I guess I can kind of see how people can stomach eating kale chips because they are good for you, but delicious? As good as potato chips? No way. Total conspiracy.
For those of you who don't mind being duped by the evil kale chip campaign, you can make kale chips yourself and they are super simple to throw together. As for their taste, well, I won't vouch for that. Because, you know, kale chips are gross.
- 1 bunch kale, washed and cut into large pieces (thick stems cut out)
- Olive oil
- Kosher salt
Preheat oven to 325 degrees F.
Toss prepped kale leaves in about a tablespoon of olive oil, to coat evenly. Sprinkle with a bit of salt then toss to coat evenly again.
Spread the leaves on a large cookie sheet lined with foil for easy clean up. Bake for about 10 minutes, until leaves are nice and crisp but still mostly green.