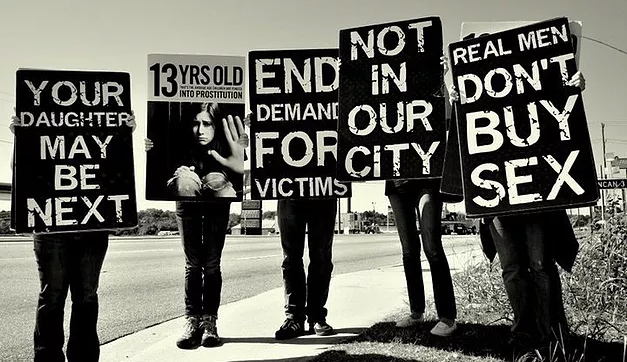 Josie started running away at age 14 because of abuse in her home. She met a man on the streets who promised he'd care for her. He took her to New York, where he said he ran a music studio. She had always dreamed of being a singer — but sadly, he deceived her. He was not a music producer. He was a pimp. Josie's dream quickly turned into a unimaginable nightmare. He forced her into the sex trade at the age of 14. She was a child.
Mia was a normal teenager who received an unsolicited social media friend request from a cute boy. He told her she had a beautiful smile. He swept her up in the romance of it all. They chatted for weeks before she agreed to meet him at a nearby shopping mall. He was a charmer. After several meetings like that, she agreed to leave the mall with him. That's the last thing she remembers. She was drugged, beaten and exploited for three months before police found her.
Girls like Josie and Mia who are lucky enough to escape do so with nothing but the clothes on their back. They are full of fear, lack the ability to trust and often believe they have no worth. Many carry deep family wounds. All they want is a place to be safe.
The Hope House was established back in 2009 to be just that safe place. The organization On Eagles Wings Ministries (OEW), with the help of several local churches, raised enough money to purchase an abandoned home on six acres of land in Gaston County near Charlotte, North Carolina. They transformed the house into a safe haven for girls ages 12-17, with a beautiful outdoor patio, outdoor fireplace, trampoline, and many locations on the grounds for resting, reading, and journaling. Today, it is now North Carolina's only residential care program for domestic minor victims of sex trafficking, offering a holistic, trauma-informed model of care. Minor survivors receive long-term housing, 24-hour care, onsite private school, therapy, mentoring, life skills, health care, recreation, and individualized treatment plans.
At Hope House, it is our job to show the girls love, patience, grace, and hope by providing trauma-focused therapy to help them work through years of abuse and pain. We give them a chance to find love, hope and trust — and a fresh start.
"Imagine suffocating for ten years, in a constant struggle to find air while you are surrounded by dense, cold, salt water stinging fresh open wounds that cannot heal. Now imagine finding the surface with that lovely first breath of fresh air and eventually finding ground beneath your feet. It is the most amazing thing." - Hayley, child sex trafficking survivor
Sadly, Hope House was in a serious financial crisis just a few months ago. I had come on shortly before the leadership changed, and the the Board of Directors, staff and I agonized over what to do — our organization plays such an important role in the lives of many child victims of human sex trafficking. Most people don't realize that modern day slavery, especially child sex trafficking , is very common. And, North Carolina has become a big hot spot for human trafficking due to the transient population and the state's major highways and intersections. Another scary fact is that over 100,000 children are victims of child sex trafficking in the USA alone each year. It is an inexcusable horror in our modern society, especially in a first world country like the United States. Being that the problem is so great, we knew the work we were doing at the Hope House was so crucial. It was essential that we find a solution. It would simply be too heartbreaking to think of closing this precious resource that has helped so many.
With a firm resolve to keep Hope House open, we set about trying to find solutions for sustainability and future growth. As a retired IT Executive who ran a successful company in Charlotte for many years, I knew how important healthy systems and processes are to sustainability and survival. To find a solution, my fellow board members and I quickly engaged a well-known local consultant named Lori Vaccaro who had a strong history of helping organizations achieve financial stability and growth. Her knowledge and expertise was a light of hope in our bleak situation so we asked her to help us assess our options. She quickly diagnosed the problem. It was our leadership gap, and not our funding shortfall that was causing the crisis that would likely result in our closing, so we recruited Lori to lead us through this critical stage of our organization's development. Lori's first major act as our leader was to suggest we immediately start a multi- faceted fundraising campaign. And so, our Plumfund campaign came to be.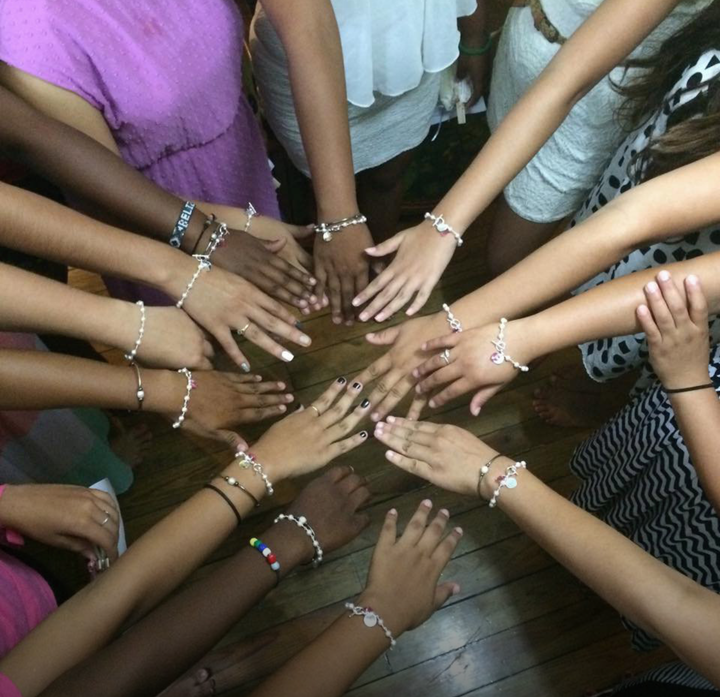 I'm thrilled to report our fundraising campaign has been a success. In fact, just recently, a generous Charlotte couple anonymously pledged a $25,000 challenge grant to attract new donors. This amazing couple will match every new gift up to a total of $25,000 for Hope House. We have been very excited to reach out to our community, supporters and the world to let them know their donations will make double the impact and their generosity will help healing begin for children who have been victims of the horrors of sex trafficking. At Hope House, Josie can dream again, Mia can smile again, and Hayley can catch her breath.
This post is part of a series produced by Plumfund, in conjunction with Giving Tuesday. In the series, we'll feature inspirational stories of giving and receiving from users and friends of Plumfund, the free crowdfunding site. You'll find one post every week in November leading up to Giving Tuesday. To learn more about this campaign or start your own, visit Plumfund.com.
Related
Popular in the Community