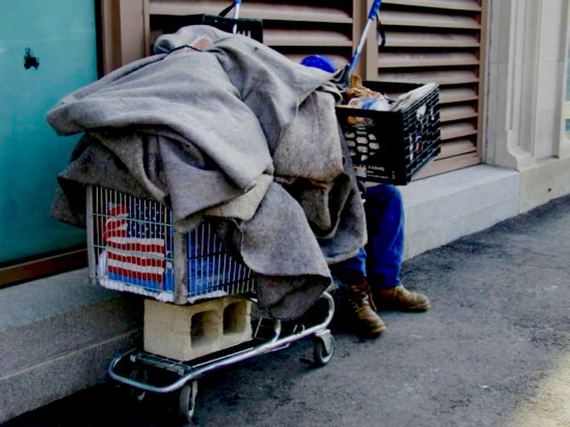 Last week saw the federal conviction of a man who diverted $12.7 million from a federally funded Health Care for the Homeless program in Birmingham, Alabama (Birmingham Health Care, BHC) to his own private businesses. Over 500,000 Americans are homeless each night. Studies show that people experiencing homelessness are increasingly older, sicker, and more likely to die than others their age. Today, 297 Health Care for the Homeless programs operate, many doing excellent work.
Whether all 297 programs consistently serve their vulnerable target population, however, is a different question. A decade of observation and the outcome of the Birmingham trial reveal that federal safeguards to protect this mission are insufficient.
As shown at trial, Mr. Jonathan Dunning set up an array of private companies beginning in 2006, during his time as BHC's CEO, and in the years that followed when, employees attest, he retained operational authority.
Through a series of real estate and service contracts, many of which were sweetheart deals, his companies extracted $12.7 million while the health center was progressively crippled, unable to pay its bills or purchase basic supplies, facts accepted by his counsel at trial. A year ago, the health center's former Chief Financial Officer pled guilty to assisting in these financial shenanigans. Last week, a federal jury found him guilty on 98 counts of conspiracy, wire fraud, bank fraud and money laundering.
The most painful question raised by this story, however, is not how to prevent criminality, but how to assure that crucial medical services reach the most vulnerable in society, because legal attention came far too late.
That this health center was failing to advance optimally its Congressionally mandated objective of serving the homeless had been obvious for a decade before Mr. Dunning's trial. As a part-time doctor there (2002-2008), I saw systemic failures that often left patients without care. After unsuccessfully seeking remediation by management, I published two papers showing just how bad the problems had become.

The first, a survey of Birmingham's homeless, showed that the percentage reporting inability to obtain health care rose from 32% to 54% between 1995 and 2005, even though the local homeless population had not grown. A second study found that 15% of homeless persons seeking care at BHC could not get it there. Accordingly, the local newspaper described BHC as the least accessible place for homeless persons in town, precisely the opposite of what Congress intended when it established the Health Care for the Homeless Program in 1987.
In surveys, homeless persons seeking care at BHC described burdensome demands for payment that they could not afford, written referrals that they could not produce, and long waits in a basement for eligibility evaluations that they could not endure. Our third (as-yet unpublished) survey from 2013 showed the situation had worsened. Having found local program leadership to be unresponsive, I had hoped that my reports and editorials would compel public action, and they were conveyed to appropriate officials.

No federal attention came, however, until someone knowledgeable (I don't know who) dropped a dime about Mr. Dunning's business deals, many of which emerged in the local press, and at trial.

How is it that a federally funded homeless health program could become progressively less available to the very population it was directed to serve, with no response for nearly a decade? Should we hope that the prosecution of a few malefactors will prevent similar failures?

Sadly, the answer is no. A piece of legislative history, dating to 1996, helps to explain the Birmingham mishap and why the risk for repeated failures is national in scope. The Health Centers Consolidation Act of 1996 combined four separate community health center programs, each of which had unique traditions (some formalized in regulation, some not) for their respective populations.

One of those programs was the Health Care for the Homeless Program, descendant of a 1985 private initiative where caregivers took to streets and shelters to deliver care for the newly-prominent homeless population.
The 1996 Act applied generic requirements to all health centers, regardless of population served. It had no requirements specific to homelessness, save that there be "substance abuse services." In simple terms, Health Care for the Homeless programs have to document a number of "contacts" with patients who get in the door. Whether they take any steps to optimize accessibility for their target population remains entirely optional.

The insuffiicency of federal safeguards in Birmingham doesn't necessarily imply widespread failure of this national program. I know many providers who show extraordinary commitment, and who go the extra mile for a stigmatized and disabled population. Research (including my own) has helped to show how homeless health programs can design their services to be maximally effective. A 4-year old initiative of the US Department of Veterans Affairs (where I work) established 60 homeless primary care clinics emphasizing easy access, specialized staff, resources for clothing and food, and integration with social services. These efforts embody a major federal push to deliver population-focused care addressing both health and the social conditions that drive bad health.

Now is the time for federal funders to require the accountability to homeless patients that the best programs already achieve. The Birmingham story, combining disservice to patients with venal financial behavior, remains, to my knowledge, unique. But experts in homeless health care privately tell me they have seen more than a few recipients of homeless health care grants offer little for homeless clients, while keeping their federal funds.

The end of this trial will not correct the failures that left homeless persons without reliable care in Birmingham. Federal funders, however, have the regulatory authority to demand that any agency funded for homeless health care demonstrate that they are offering the kinds of services that good programs insist on providing: outreach, assistance with social needs, tangible efforts to minimize stigmatization, and openness to walk-in care. Regulators should use that authority and, if necessary, demand support for enforcement from Congress. Taking these long-neglected actions could put a legendary program back on the path to excellence and begin to heal a public wound that hurt so many people in Birmingham for so long.

Stefan Kertesz is a primary care physician and homeless health researcher at Birmingham VA Medical Center and University of Alabama at Birmingham. Follow him on Twitter @StefanKertesz. Views expressed are his own, and do not represent positions of the State of Alabama or the United States Federal Government.
REAL LIFE. REAL NEWS. REAL VOICES.
Help us tell more of the stories that matter from voices that too often remain unheard.