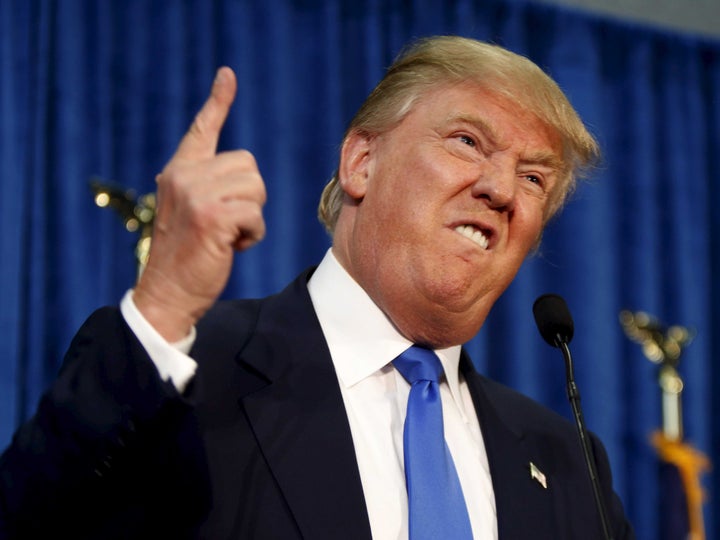 Marybeth Glenn, owner of The Collision of Church and State and long time Republican Party activist has had enough. Frustrated with some members of the party and their inability to "unendorse this human garbage" (her words), Marybeth took to Twitter to address it.
He treats women like dogs, and you go against everything I – and other female conservatives – said you were & back down like cowards. 6/

— Marybeth (@MBGlenn) October 11, 2016 
Jeff Sessions says that he wouldn't "characterize" Trump's unauthorized groping of women as "assault." Are you kidding me?! 8/

— Marybeth (@MBGlenn) October 11, 2016
Marybeth told Elle that she and other conservatives feel abandoned by the GOP's embrace of Trump. "We've been supportive of these people for years when most Trump supporters couldn't stand them. We've knocked on doors, we've read their legislation and remained informed, we've really fought on their behalf, and we've dealt with horrific comments from Trump supporters for over a year only to have the people we support pander to this fringe faction that has no right to be calling themselves conservatives."
I'm sooo done. If you can't stand up for women & unendorse this piece of human garbage, you deserve every charge of sexism thrown at you. 12

— Marybeth (@MBGlenn) October 11, 2016
Marybeth's Twitter rant has been exploding online. It has even received some celebrity backing.
In an interview with Metro, Marybeth said that Trump does not represent true conservatism. "I've just been sickened with the idea that people will think that's who we all are, and that's just not the case. Those of us who support immigrants, minorities, refugees, etc., have been drowned out by his supporters, who lean fascist, not conservative."
REAL LIFE. REAL NEWS. REAL VOICES.
Help us tell more of the stories that matter from voices that too often remain unheard.
BEFORE YOU GO
PHOTO GALLERY
#IntellectualTrump Is The Hilarious Oxymoron That Nearly Broke Twitter