The first time I saw Lamby, I winced -- my chest felt like it was caving in on me like it does during one of my anxiety attacks. Lamby was one of the saddest cases I had ever seen. His picture was in one of the daily email pleas I get to rescue homeless dogs from the shelter. This young Bichon Frisé had been suffering in the Los Angeles shelter for a week with no skin on his lower hind legs. The picture was graphic: His feet were badly broken, crushed to pulp, bones exposed. Not only were his hind legs completely de-gloved, but the tendons were torn and what was left of the flesh was putrid and green. He was going to need expensive medical care, possibly a double amputation.
It's hard enough for a shelter dog to get adopted -- close to 5 million companion animals are euthanized in the shelter system every year. And when a dog is in really bad shape like Lamby was, his chances of finding a family are even smaller. Nobody wants to start off with a new dog who needs to go to the emergency room. Because he couldn't stand up, he would pee and defecate on himself. He needed to be rescued fast; he was going to be euthanized within hours.

I scrambled to raise funds for Lamby's medical care -- no donation was too small, even $5 would help, and an astonishing number of people came forward. Within hours, several thousand dollars were raised. My friend Jessica Cliver ran to pick him up just when his time was out, then rushed him to the hospital. I agreed to foster him during his medical treatment.

When Dr. Oxford first laid eyes on his injuries, I was told she broke down and cried. I went to visit Lamby the next day. A veterinary technician carried him out and placed him in my arms. His back feet were bandaged and he had been injected with morphine for the pain. The next few weeks would be critical, I was told. Lamby looked at me very seriously through his matted coat and I told him, everything is going to be alright now. He lay his head on my shoulder and then he did something extraordinary: he put his paw up around my neck and pulled me in closer to him, hugging me. As I hugged him back, I felt an unusual calming euphoria. In that first embrace, we were equally relieved. I knew he would survive, with or without hind legs, and he knew that someone cared.
As he healed slowly during the following months, Lamby lived with us while volunteers took turns shuttling him back and forth to the hospital for treatment. There was something special about him that made so many people want to help. We made him comfortable and watched his confidence bloom. Our two dogs fell in love with Lamby. He seemed to have an innate ability to manage social situations. He could connect with just about anyone. Even my terrier mongrel, Jinky, who is aggressive with other males, took to nuzzling Lamby and curling up close to him on the couch.
Between his painful medical treatments, Lamby was beginning to enjoy life. He was opening up and learning to trust us. He hopped around joyfully on his damaged feet and charmed his way into our hearts and onto our bed at night. His legs healed somewhat, at least enough for us to know he would be able to walk on them.

When he was finally able to run and ready to be adopted out, I had mixed feelings. He was all cleaned up now, young and gorgeous -- smart, fluffy and house-trained. He was perfect except for his endearing, mangled little feet. A few uninteresting people came up to the house and applied to adopt him, but it didn't feel right.
One night, he reached out for me with his paw and looked right through me. I felt a surge in my heart. No one else was good enough for this dog, I told myself. That was the magic moment when I knew we'd be together until the end.
Now Lamby is the one who helps me. He's promoted himself into a full-time job as my service dog. I didn't really want to make this public because it's embarrassing, but my anxiety disorder, which includes scary panic attacks, has always made it difficult for me to travel, even for short distances. If I find myself in a place I don't know, if I feel lost, I become completely immobilized and dysfunctional. For example, I could be driving on the freeway and need to merge into a lane and I might freeze up in a panic attack. I'll stop and actually lose the ability to think clearly, causing extreme danger to me and others. It's neurological and the brain chemistry changes that occur during an attack are powerful enough to warrant prescribed neuroleptic drugs.
Lamby has made it easier for me to get around when I have to travel. Instead of drugs, which have unpleasant side effects, I take Lamby. He reassures me, keeps me calm, and has the ability to assist me if I suffer an anxiety attack. In fact, he helps prevent them with his ability to manage my disability.
Lamby doesn't understand psychiatry, but he understands how to treat psychiatric symptoms. He might not look like a service dog; even when wearing his bright blue working dog vest, he looks more like a circus performer. But his skills are undeniable. Sometimes people laugh at us walking through the security line at the airport. Sometimes people ask indiscreet questions which I am not obligated to answer according to the Americans with Disabilities Act. I tell them not to judge Lamby by his goofy looks; he's a pro.
My husband is actually thinking of changing Lamby's name to Xanax.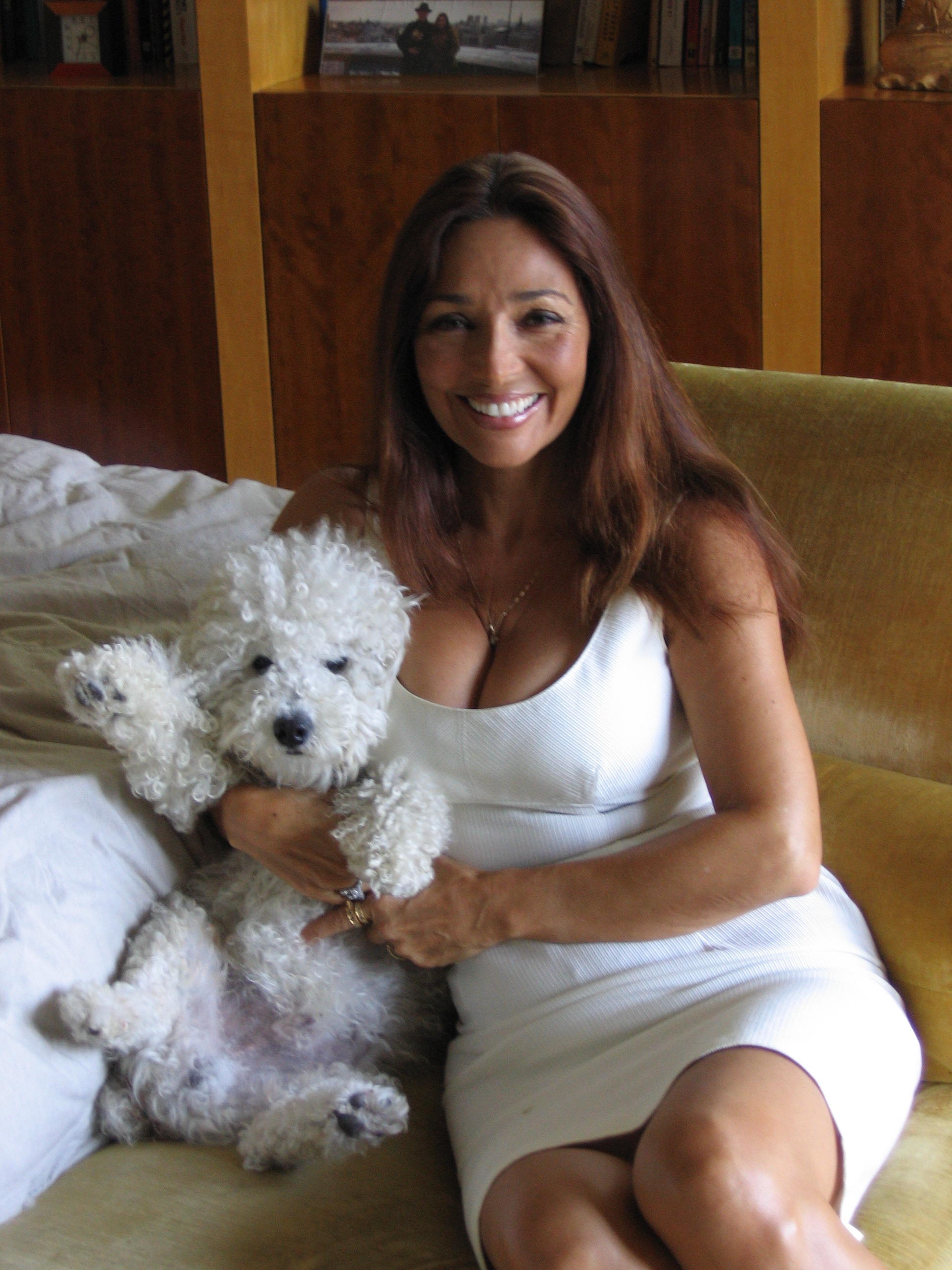 Related
Popular in the Community