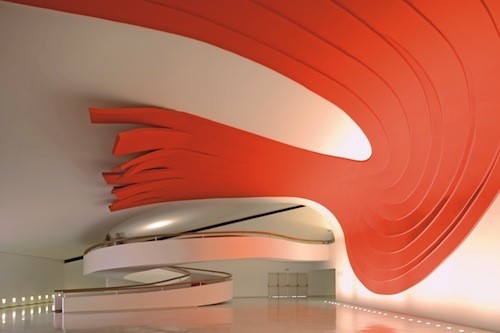 When the architect Oscar Niemeyer began his career in the 1930s, his native Brazil was architecturally enthralled with the traditions of classical European architecture.
Ornate, decorative buildings were seen as the hallmark of good structural design. The style that Niemeyer would come to pioneer and embody blew these traditions away, creating a new visual language for the country that both imagined a technological, avant-garde future, but also reached back into the country's own traditions and imagery. As a trainee he worked closely with Le Corbusier and took on his 'five principles'; prohibited by budget from working with steel, he explored the potential of poured concrete, finding that it worked well with the Brazilian climate.
Most famously, Niemeyer said that the curves, rounded edges and sweeping exteriors of his buildings that dominated the country's new capital city, Brasilia, were inspired by the shape of Brazilian women. As he described it in his memoir, The Curves of Time, "the curve I find in the mountains of my country, in the sinuousness of its rivers, in the waves of the ocean and on the body of the beloved woman...when you have a large space to conquer, the curve is the natural solution."
However, despite his status and leading role in the design and building of Brazil, Niemeyer was not a pet of the establishment. A staunch communist and friend of Fidel Castro, he left Brazil during its military dictatorship. His role in building Brasilia saw him associated with the former regime and his office was ransacked in 1965. He then conducted his career from France, Israel and north Africa. Working at a furious rate, he created more than 600 buildings all over the world from museums to churches .
This huge retrospective covers Niemeyer's entire career, including models, images and documentary clips from his earliest life up until his death in 2012 at the age of 104.
Justin Quirk is a editor and writer based in London, contributing to the Sunday Times, Guardian and Ask Men. He is also the founder of photographic publisher No UFOs.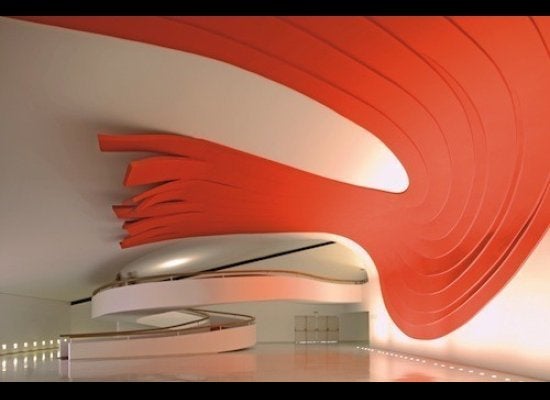 A Retrospective of Oscar Niemeyer: The Man Who Built Brasilia Arrives in Tokyo
Related
Popular in the Community