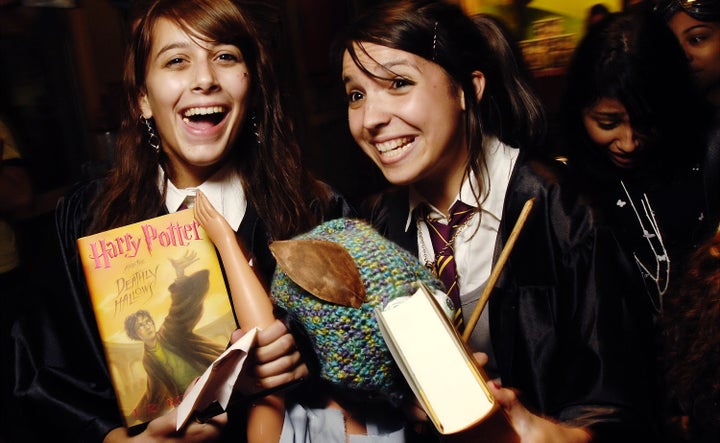 If you ask a diehard "Harry Potter" fan where they were at midnight on July 21, 2007, they'll know: Waiting at a bookstore to snag a copy of the final "Harry Potter" book, Harry Potter and the Deathly Hallows, to read it as fast as they possibly could.
To be a "Harry Potter" fan is a wondrous thing, but there's a point of pride that comes with being a Potter fan from the start. For one, there's that ineffable feeling of being able to say, "I've been enjoying this series since the beginning and I have watched it grow." But it also means you were there for the midnight book drops.
Local booksellers and global ones, like Barnes & Noble, led these drops for the final four books in the "Harry Potter" canon. For the uninformed, they went like this: You and your friends or family would deck yourselves out in "Potter" universe-themed regalia (which could be as simple as pair of Potter glasses or donning House-specific colors) the night before the day of a book release. Then you'd head to your local bookstore to get in a (usually long) line — unless you reserved a book beforehand. Once admitted into the bookstore, plastic bracelet swirling on your wrist, you'd have lots of options for what to do to kill the time before midnight when you could get your hands on the fresh pages.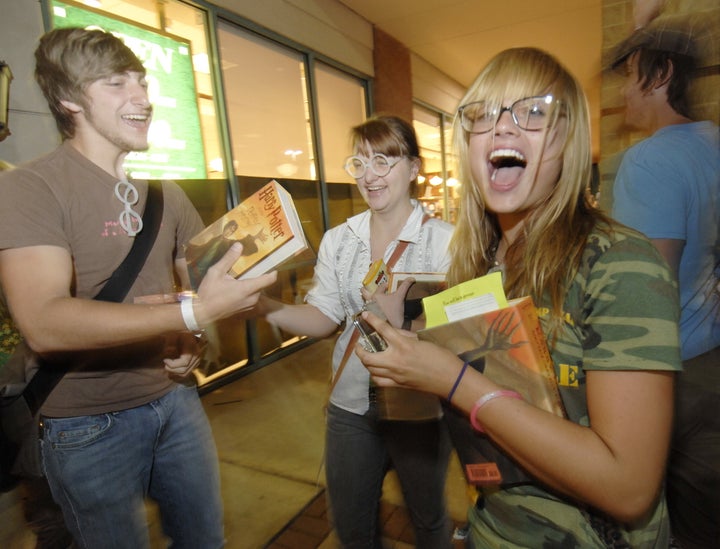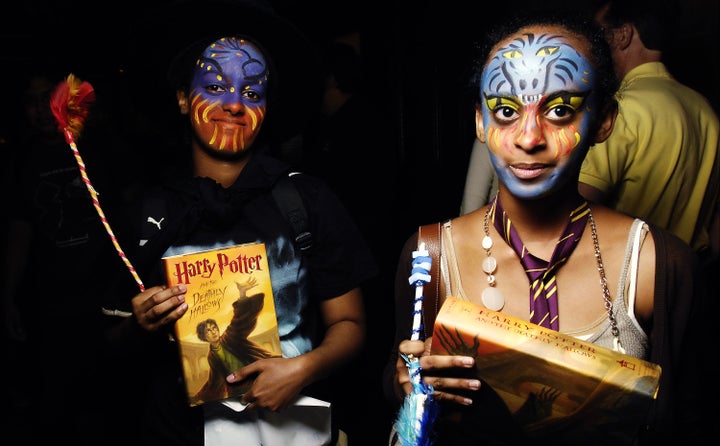 You could run to the cardboard cutouts of book covers to be photographed, comment on fellow readers' costumes, get your face painted, exchange theories ― each store had different offerings, but all were "Potter"-specific festivities. After you'd partaken in your share of events and midnight arrived so you could score your copy, you'd get home as quickly as possible so as to devour the book before a "friend" could spoil any of the newness before you got to it.
These drops were often touted as parties, primarily because the happenings within the stores were party-esque, but also because the general atmosphere and joyous attitudes of expectant readers facilitated it. Original "Potter" fans know the excitement leading up to each and every book drop, an enthusiasm that reached a crescendo when the books were finally in their desperately curious hands.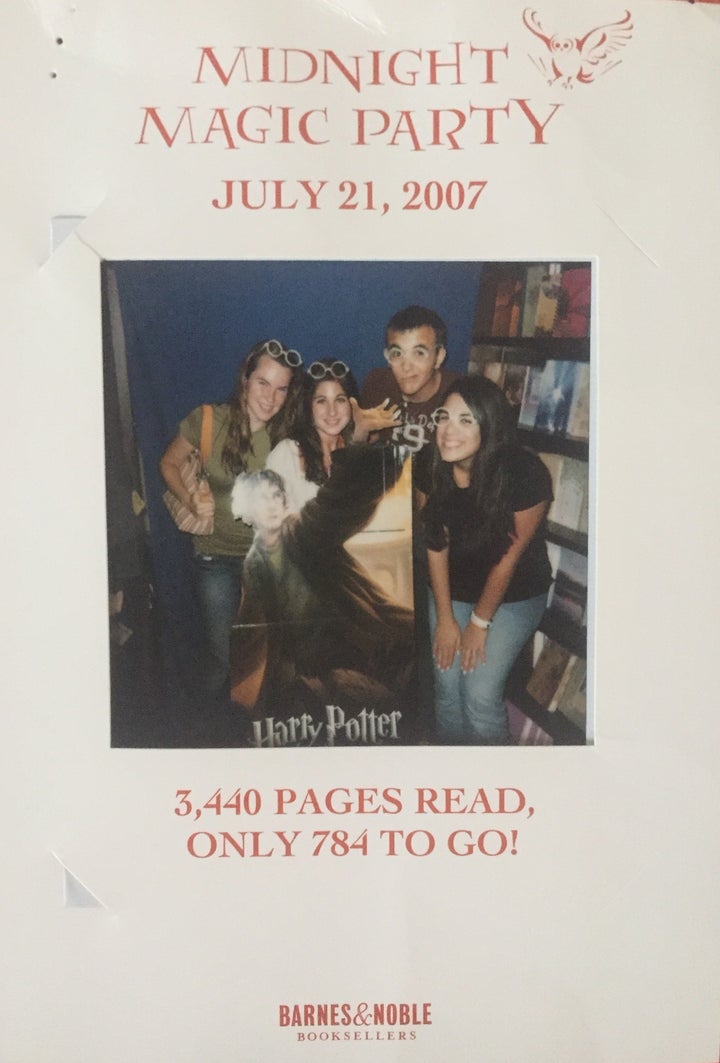 But it took a bit of time to get there.
The midnight release parties didn't exist until 2000 ― three years after the first book in the series was published. That delay can likely be attributed to Americans who were late to the party in getting ahold of the books, only being exposed to the first novel ― Harry Potter and the Sorcerer's Stone — in August 1998, a full year after its release in England. Though, once Sorcerer's Stone (or Harry Potter and the Philosopher's Stone, as it's known in the U.K.) crossed the ocean, it made serious waves. It was on The New York Times bestseller list for more than 40 weeks, with its hype only growing once Chamber of Secrets and Prisoner of Azkaban landed on stands.
And they didn't stop in bookstores. At that point, the late-night Pottermania flooded over to movie theaters. When the first "Potter" film came out in 2001, it cast an even wider net for the fanbase to expand and allowed for the film franchise to subsequently create its own iteration of midnight release parties for the film premieres. Theaters all over began to look like the hallways of Hogwarts.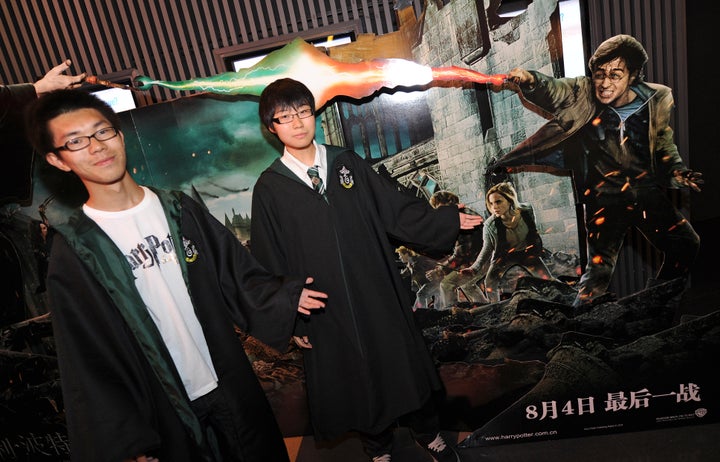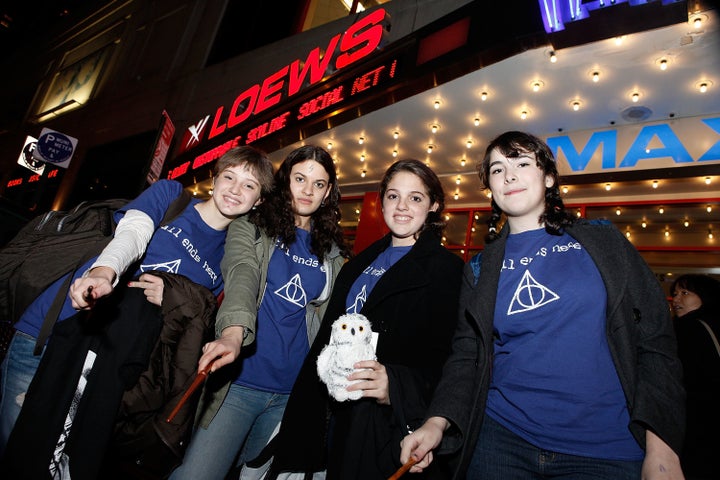 Despite the hype of the films carrying over until 2011, when the last one was released, one could argue that the true "end" of Pottermania was in 2007. (Others can argue it's ongoing, but that's a discussion for another time). Sure, there was a brief resurrection in 2016 when "The Cursed Child" came out, but it'd be careless to not acknowledge the massive sea change.
When the first "Harry Potter" book was released in June 26, 1997, it was in an age where the internet was still considered uncharted territory. Most cell phones did nothing more than make calls, and bookstores were the primary locale for book buying. Even 10 years later, in 2007, the iPhone was still in its infancy, e-readers weren't mainstream, and brick-and-mortar bookstores like Borders and Waldenbooks were thriving. In that era, the midnight book parties could prosper because there was something to be gained by obtaining a tangible book: You'd be one of the first to get it. Had Instagram existed then, posting a photo of your "Harry Potter" book would have surely been worth its weight in likes and social currency.
But with digital book sales reigning in today's book market (though at questionable rates) and online publishers releasing spoilers at lightning speeds, there isn't a franchise today that's harnessed that same spark that "Potter" fans emitted. That era, 1997 to 2007, was truly a sweet spot for readers. They watched the fandom bloom from nothing, lined up willingly outside of a physical store ― oftentimes without a celebrity-sighting incentive ― and read without the fear of a push-alert or Twitter spoiler.
It was pure magic and all was well.
In honor of the 20th anniversary of the very first "Harry Potter" book, we've rounded up a selection of photos that harken back to the golden era of "Potter" fandom. If you're inclined to take a trip down Diagon Alley memory lane with us, please enjoy these Potter flashbacks of parties past.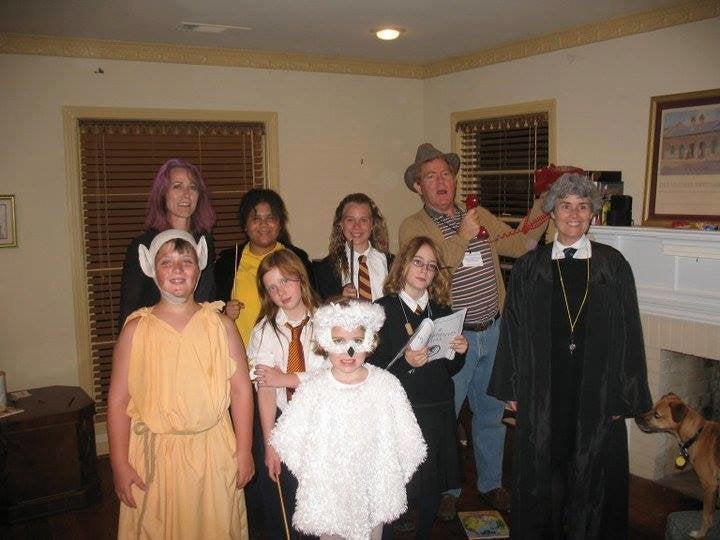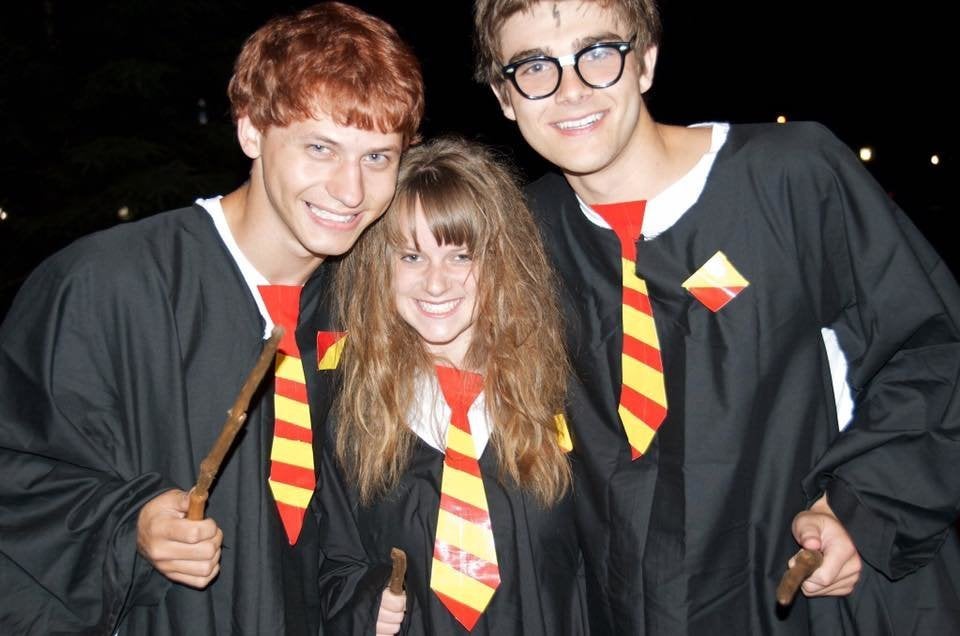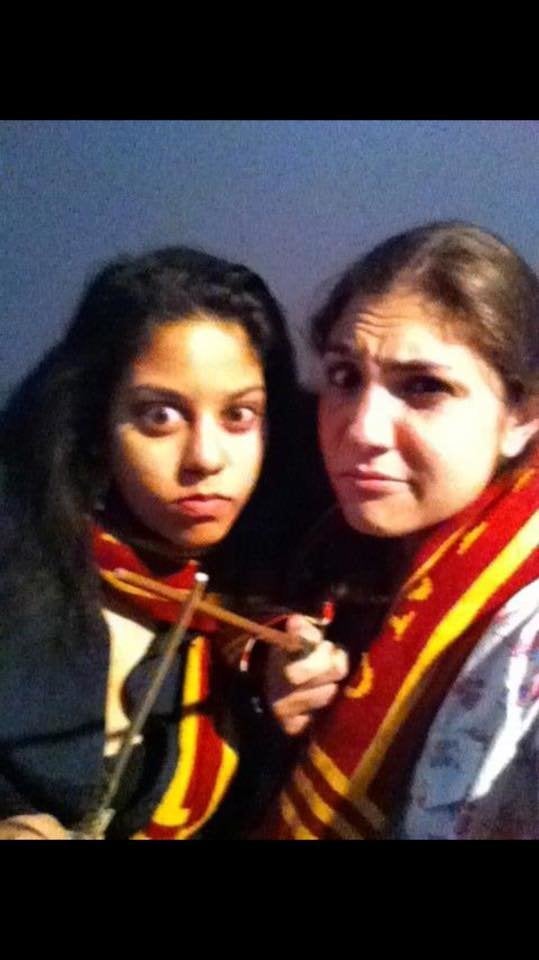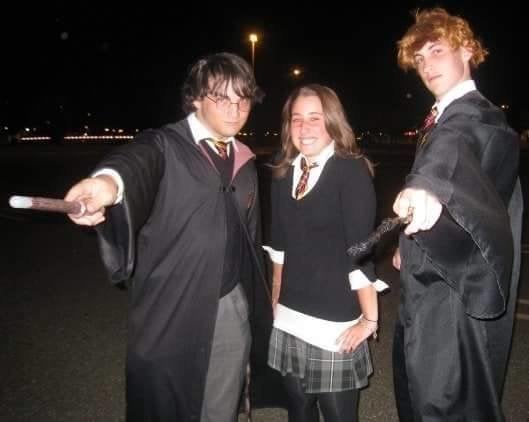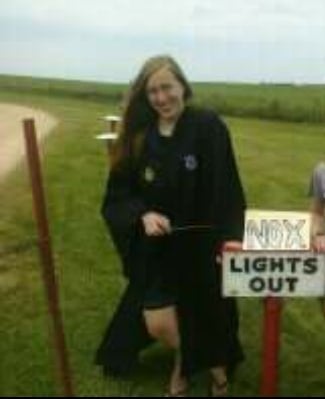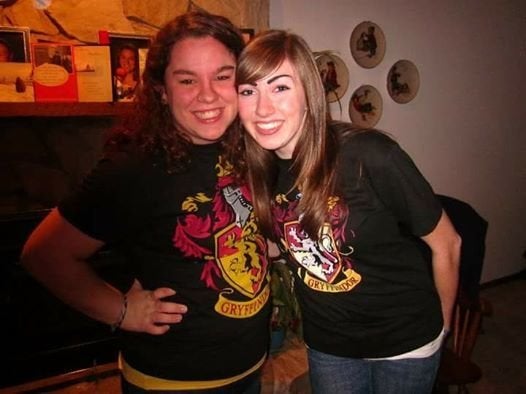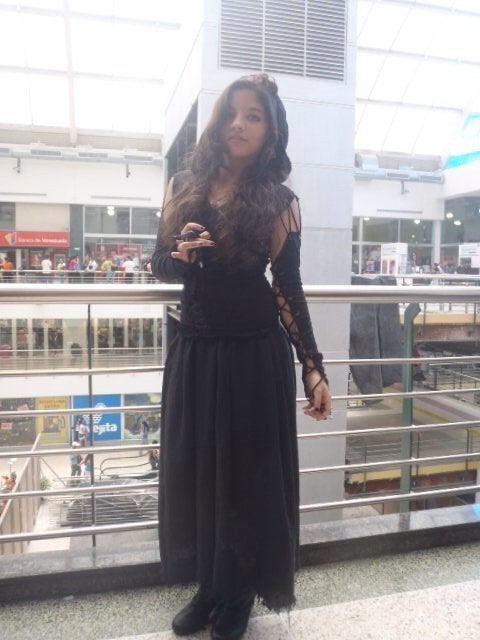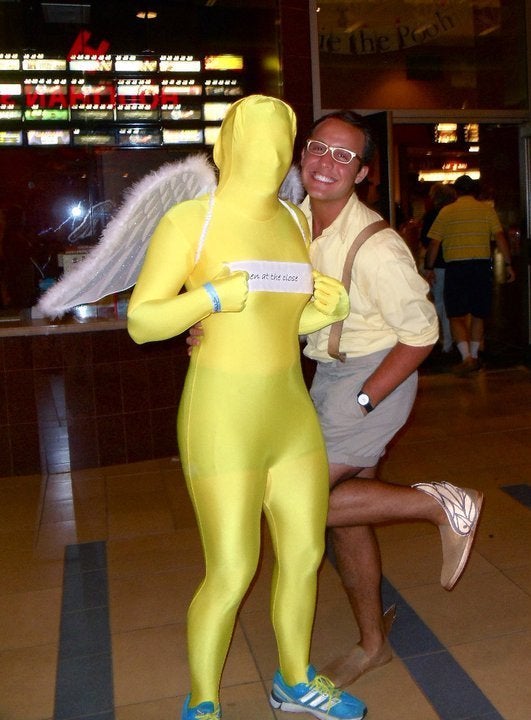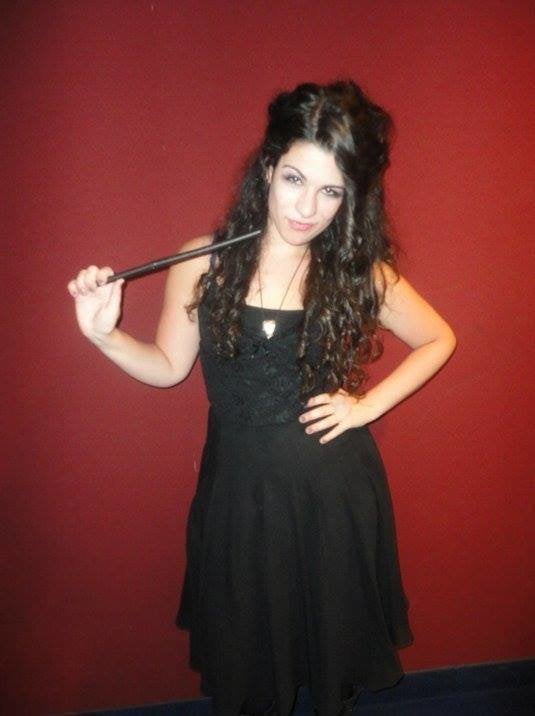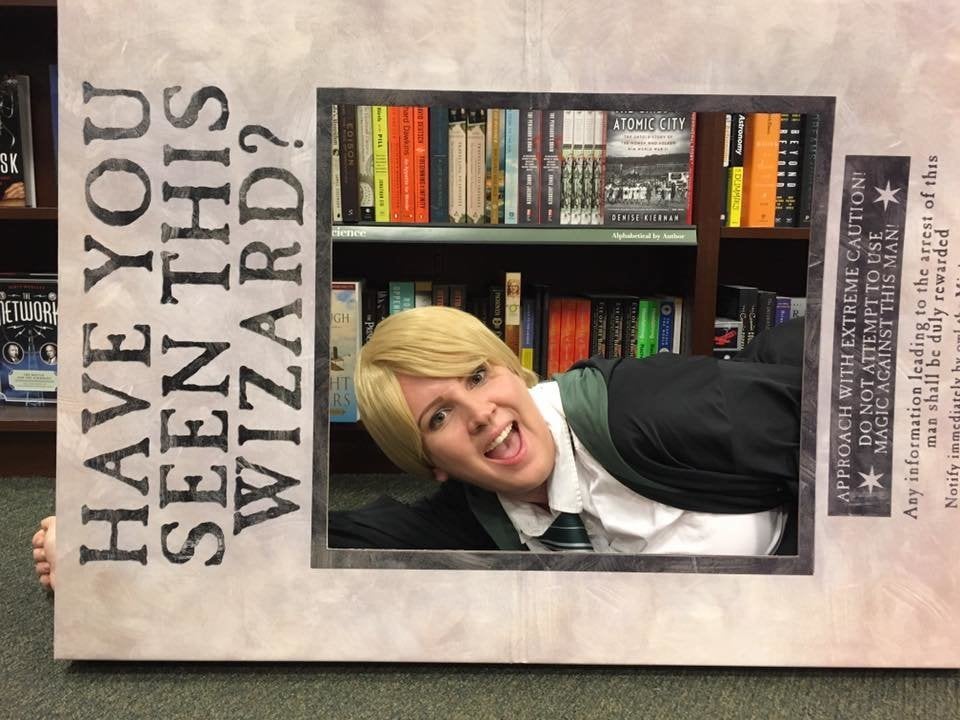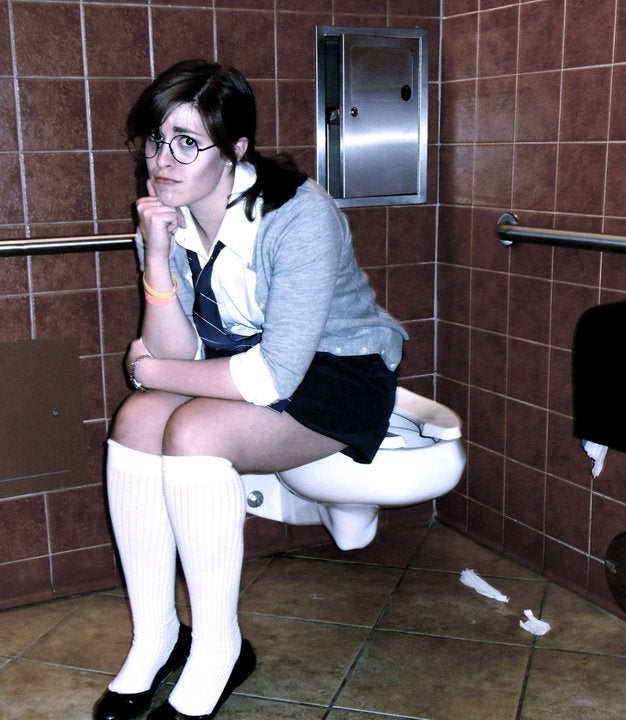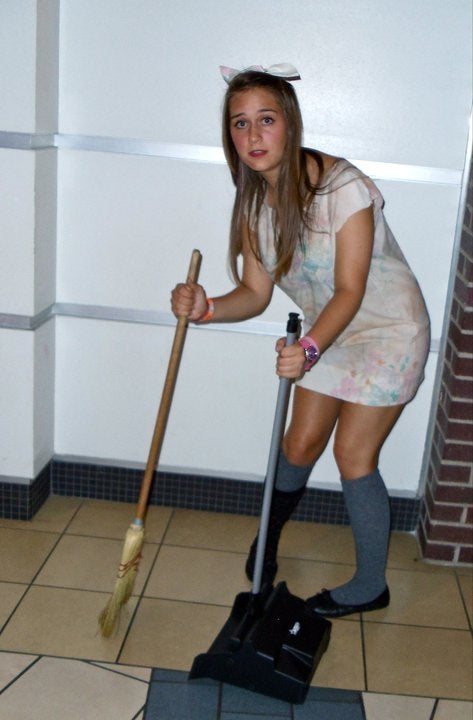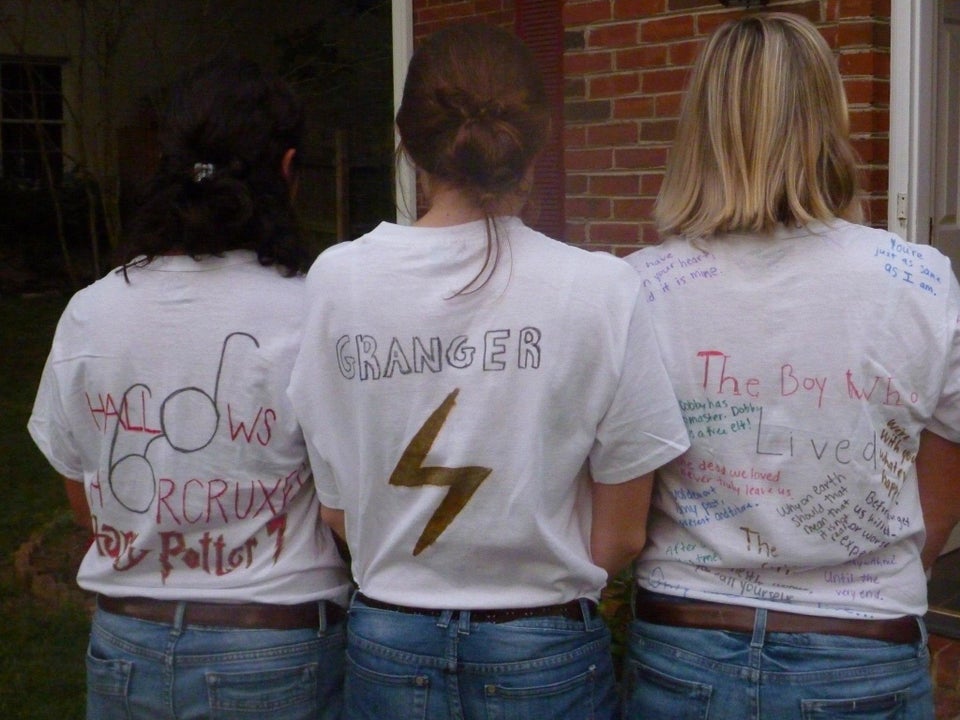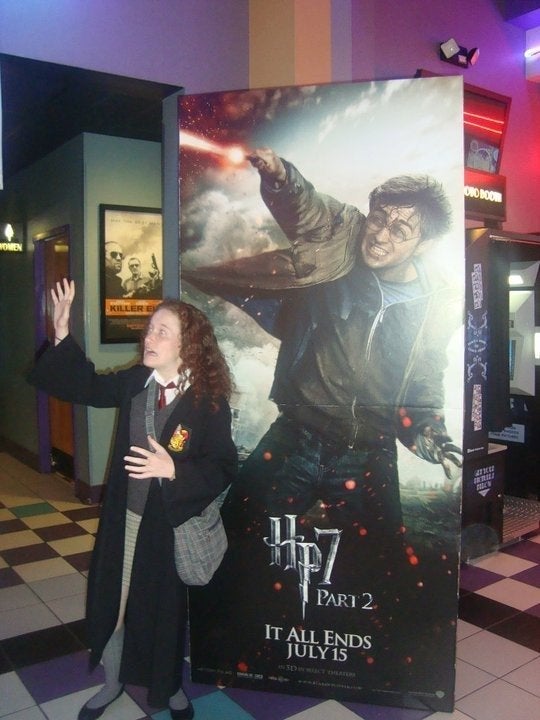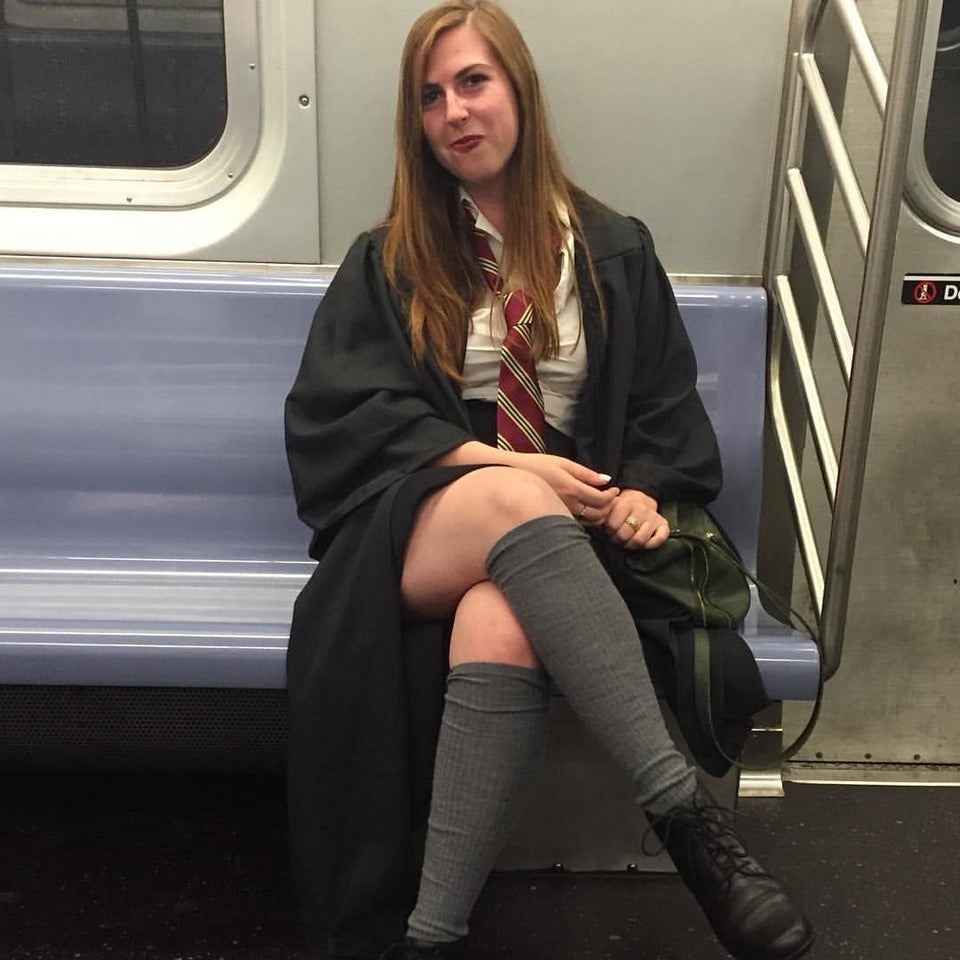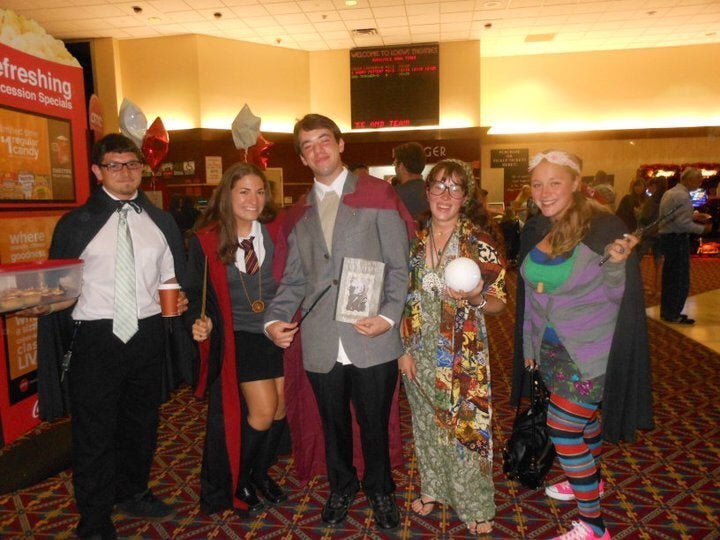 From June 1 to 30, HuffPost is celebrating the 20th anniversary of the very first "Harry Potter" book by reminiscing about all things Hogwarts. Accio childhood memories.
Related
Before You Go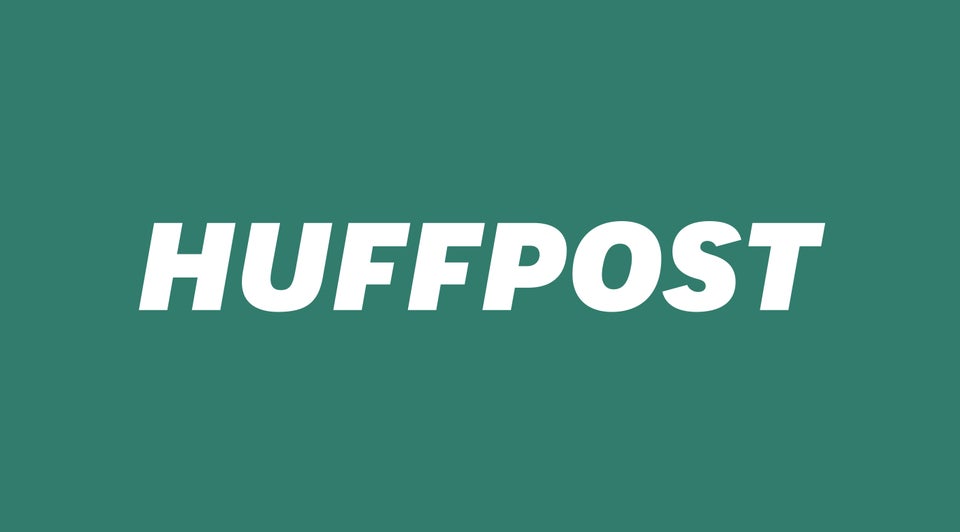 Harry Potter Anniversary