Hats are one of the great style secrets of New York's senior set. In my grandmother's day, men and woman wouldn't have left the house without a stylish head covering. To this day the image of a woman in an elegant hat conjures the grace and glamor of times gone by. Not only are they a great accessory, but they come in all sizes, and are helpful in protecting your skin from the sun.
A few years back, 90-year-old model and actress Mimi Weddel pronounced, "The only romantic thing left in life is a hat," in the documentary on her life, "Hats Off." Let's take a cue from Mimi and bring back some vintage charm. Put on a hat before leaving the house, you will be ever the more stylish for it.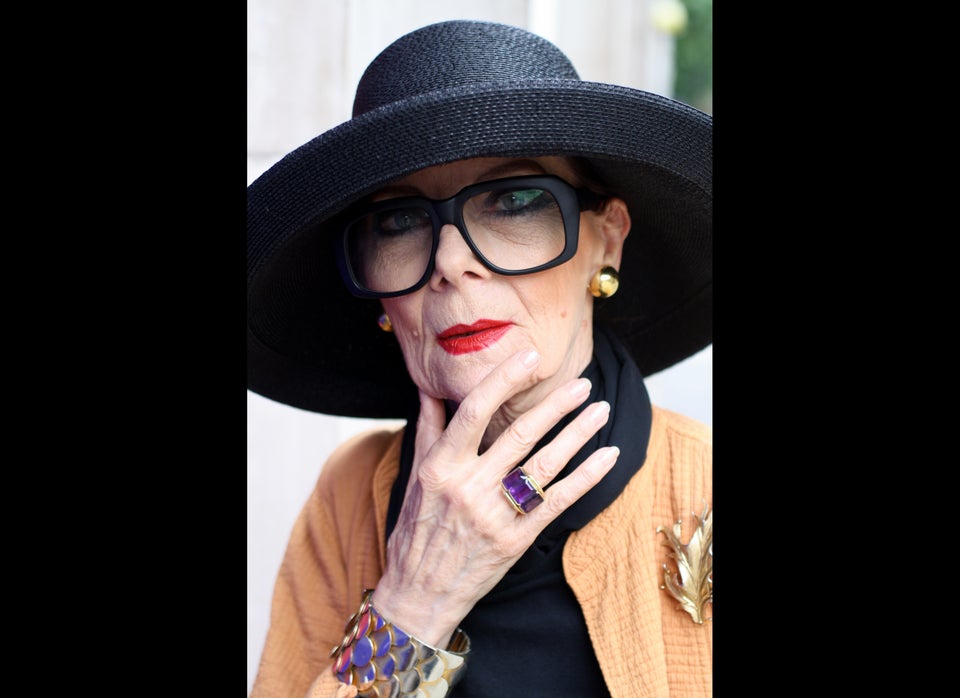 Hat's Off
[Stylish Seniors in Elegant Hats:Photos Ari Seth Cohen]
Mimi Weddell from "Hats Off"
Related