American Christianity is perpetually involved in politics, but the rise of Donald Trump and his continued support among white Evangelicals has reminded us that regardless of our opinion about spirituality, it still plays a vital role in shaping our society. And while much has been made of conservative Christians and the continued influence they play towards shaping our government, it's becoming increasingly apparent that more and more followers of Christ are unwilling to align themselves with the conservatism.
While opposition to Trump may fuel a revival of the "Christian Left," regardless of political beliefs and party affiliations, Christians must continually navigate the marriage of faith and politics. Some embrace this relationship, some reject it, and some try to ignore it. But for years, Jim Wallis has been a tireless advocate for many social justice causes, working within the political realm in an effort to advance the kingdom of God.
An activist, bestselling author, spiritual advisor, and founder of Sojourners, Wallis is now beginning a project that will bring the intersection of faith and politics even more awareness. His newest endeavor involves interviewing notable personalities such as Margaret Atwood, the Rev. William Barber, Bryan Stevenson, along with many others, to discuss the latest cultural and current events and reflect upon how they relate to faith and spirituality.
In a world full of constant noise and partisan rants, this project, entitled 'Jim Wallis: In Conversation' (being released via Audible) provides thoughtful, respectful, and inspiring dialogue within a political environment in desperate need of such discourse. These short talks (typically around thirty minutes) are full of insight, wisdom, and interesting perspectives from people who we often see in the public spotlight but rarely take the time to listen to, especially within a context revolving around faith, ethics, and morality.
In one program featuring Atwood, the author talks about her book 'The Handmaid's Tale' and how it has become more relevant today than ever. Listening to her words about "Puritan Theocracy" and how religion is used to prop up political power, you realize just how important these themes are today.
Time will tell if Americans will advance or abandon their organized religions, but one thing is for certain: spirituality will continue to powerfully influence our culture. Hopefully this series of episodes will inspire us to see the best that our faith has to offer while simultaneously providing unique perspectives that allow us to grow as civic and spiritual leaders. By doing so, we can learn how to best help find justice for the oppressed, provide hope for the outcast, and show love to the world around us.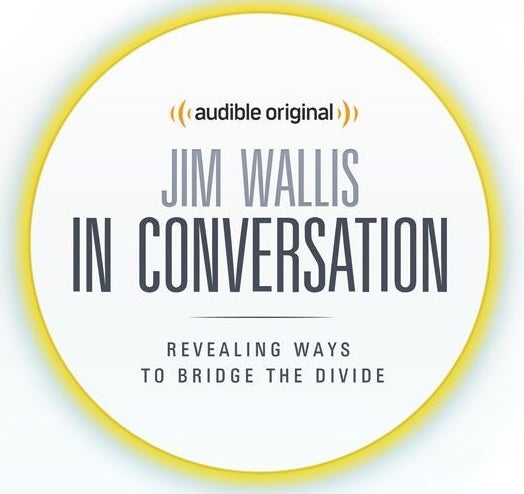 Popular in the Community