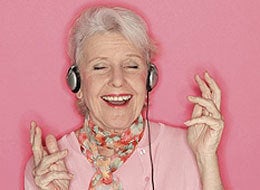 "Her tears are like diamonds on the floor and her diamonds bring me down" - Rob Thomas (Her Diamonds)
Today is the official release date of three time Grammy-award winning artist Rob Thomas' new single called Her Diamonds. It's the first single from his upcoming album entitled Cradlesong which hits retail stores on June 30th, 2009.
Huffington Post readers can hear the single today by clicking the song player below.
Rob is making some news as one of the top musicians in our country adopting web 2.0 and new digital music technologies to interact with his followers and fan base. On March 11th he joined Twitter and in just over a month has attracted nearly 28,000 followers (@ThisIsRobThomas). Not everyone is Ashton Kutcher (@aplusk) but then again, Ashton can't write and record songs that sound like this.
I wasn't sure what to expect from a new Rob Thomas album. His first solo effort was a departure from his matchbox Twenty sound but his songwriting skills were as present as ever. I think that's his greatest asset. He's got a good voice and a good presence but it's really his songwriting that is noteworthy.
I was a latecomer to Matchbox Twenty. They aren't big in Europe and a friend of mine in London says they couldn't hail a cab there. I was living in Barcelona so I think by the time I paid attention they already had a couple of albums out. Rob Thomas' songwriting was the first thing that stood out to me. At first I didn't get it. It seemed to me that he missed obvious transitions and logical melody lines and resolutions. I thought his songs could be much more compelling. But the more I listened the more I realized I was wrong. I was being too simplistic. Rob's melodies keep you interested after more than a few plays of the song. They aren't always predictable and it ends up being refreshing.
Sure, some regard Rob Thomas as a guilty pleasure. I think there's substance to him as a musician and his new single doesn't disappoint at all. He's still bringing it. I'm eager to hear the rest of the album.
Popular in the Community