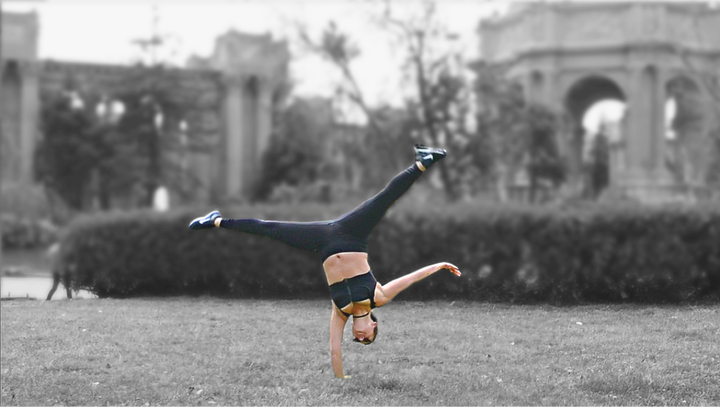 Back pain and discomfort are not uncommon when women wear wrongly sized bras. Studies show that 80% of all women wear incorrectly sized bras, which could be a big factor leading to health concerns for many ladies.
And while most major retailers carry bras designed for style, rather than practicality, women continue to suffer from health issues due to ill-fitting bras. This problem became especially apparent for Elyse Kaye, Founder and CEO of Bloom Bras. After experiencing problems trying to find a suitable bra for well-endowed women, Elyse took matters into her own hands. She created a revolutionary sports bra that incorporates tech to help women with larger busts feel comfortable during workouts and everyday activities.
I sat down with Elyse to learn more about Bloom Bras, the role that tech plays in their functionality and her experience as a woman entrepreneur living in Silicon Valley.
Q: How did you come up with the idea for Bloom Bras?
I developed Bloom Bras out of frustration after trying virtually every sports bra out there. It was clear that I was not alone in that quest. One in three women experience breast pain when working out, leading to many opting out of physical activity. And today the average breast size has risen from a 34B to a 34DD in the past 20 years. The major brands – Nike, Lululemon, Athleta, Victoria Secret - only carry up to a D or DD, leaving 50% of the active US female population unsupported. Today's sports bra simply does not cater to well-endowed woman.
When I started doing the research, I realized just how awful sports bras are and made a list of all of the pain points. I used to do what so many other women like me do - wear two sports bras at once or avoid certain exercises. When I ran my first half marathon, I had no skin left from the chafing and the hooks digging into my back. It was then that I knew that this was an engineering challenge, not a design flaw.
On average, the body naturally changes 10% a month. For a woman with a DDD size, this is a full cup change. I brought together the minds from NASA, the shipping industry and a corset maker who works with opera singers, ballerinas, Oprah and a roster of women of all sizes. Throughout the development process, testing and prototyping on regular bodies - not fit models - was key.
90% of the weight falls into the band on a bra. By taking the burden off and distributing the weight differently, it gives the feeling of lifting, not squishing, which is how we came up with our tag line. The straps come to a point in the back, which pulls the weight and then spreads the weight throughout a mesh panel. The Bloom Bra uses state-of-the-art materials to eliminate the use of harmful underwire. One of my advisors from NASA helped to validate the design of the seams, which mimic the structure of the back so that the bra expands and contracts with the body.
Q: What makes Bloom Bras unique from other sports bras?
The Bloom Bra features patented lifting straps and cinching cups, allowing the bra to customize to your body and exercise type. It has been designed without underwire, both for comfort and to address health concerns.
Working like a shelf to lift the breasts rather than squashing them, the Bloom Bra distributes weight throughout the back and sides rather than putting pressure over the shoulders and across the ribs, allowing for natural movement of the breast and uninterrupted circulation of the body's essential systems. State-of-the-art compression materials and cooling, moisture-wicking power mesh combined with a reinforced front zipper to "lift, not squish".
Each design element has a reason for being, but ultimately, it was about creating a bra that was comfortable, breathable, adjustable and did not feel like a suit of armor.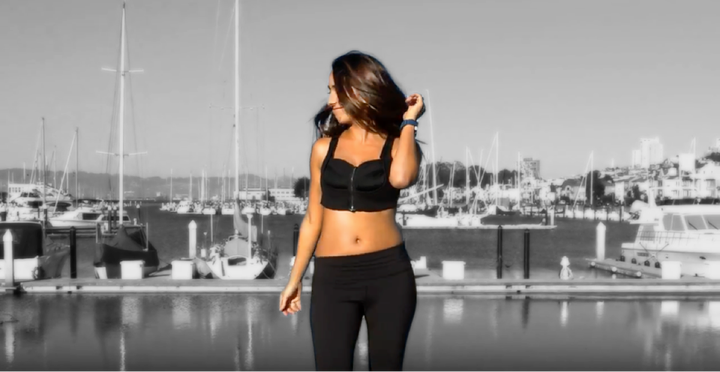 Q: What was your "aha moment" that encouraged you to create a product like Bloom Bras?
The reaction was staggering. We sold out of our first order in 82 hours. We had 240,000 unique viewers to Facebook page in 3 weeks without an ad spend. Our videos went viral with people tagging and spreading the word before we even finished our first prototype. This Sunday, we have our San Francisco launch party and have sold out this week via presale of several sizes with many return customers. My goal is to empower women of all shapes and sizes to feel good when moving.
The bra is truly a convergence of science, technology and fashion. This is an industry that has lacked innovation. Bloom Bras will continue to provide solutions that are healthy, comfortable and designed for the evolving female population.
Q: What has your experience been as a woman entrepreneur living in Silicon Valley?
There is no place like the bay area to start a company. This community - especially the entrepreneurial women - has been so inspiring. I put a note out on a Facebook page for women asking for ladies who wear certain bra sizes to come by to give feedback. I had 160 women respond immediately in San Francisco alone who came by to try on prototypes, gave me the critiques and encouragement to persevere through the toughest of times.
I have opted against raising money with the exception of crowdfunding, but there has been no shortage of inbound offers from people who believe in the success of the business. Women supporting women is the only way we are going to break some of the unfortunate trends that the valley is known for.
Q: What advice can you offer other women entrepreneurs when it comes to creating a product and raising funds?
"I have not failed. I've just found 10,000 ways that won't work." This is one of my favorite quotes by Thomas Edison. The ups and the downs are dramatic. A good support system is the key. I went through three factories and countless setbacks in my journey so far and there will be more. Stay the course. Do not get distracted by shiny and new, nor should you get thrown when things seem like they cannot get any worse. Find great mentors. Celebrate the smallest of victories because no one else will. I just was a part of a panel last week with women who have been on my list of dream advisors.
If you do opt to fundraise, talk to those who have been there before. There are resources at your fingertips that will keep you focused on the task. Here is one of the published lists. Also, join networking groups. Some of my closest friends have emerged from talking to women who are in a similar stage.
Q: Do you have any future plans for Bloom Bras?
The new product development pipeline includes channel and product expansion. Using the patented functionality, the next three major categories include pre- and post-maternity (4 million new moms annually), breast cancer survivors who have gone through non-elective reconstructive surgery (1 in 8 women) and the ever-growing active senior population (over 20 million women).
Using our patented adjustable lifting system, we will be developing sleep shirts, athletic tops, and more. I am not building a company to sell, but hoping to disrupt an entire industry that should be all about empowering women. By incorporating tech into the space, I have no doubt Bloom Bras will thrive.
Related
Popular in the Community