He's the toast of the talk show scene:
Guests from Clooney to Joaquin;
From Regis to Drew
And Jack Hanna's zoo;
Dave's better than shots of caffeine!
Over 33 crazy years
He's explored uncharted frontiers
From meteorology
To comic psychology
He's one of the great pioneers.
With gap tooth and curly locks;
Striped ties, and snow white socks;
From Paul Shaffer to Biff,
He'll rap and he'll riff --
As addictive as Bagels & Lox.
Dave's weathered so many storms
With viewers from bedrooms to dorms.
With Carson, his muse
He's helped fight off our blues
With wit and invention - no norms.
He's conquered his conflicts with clout --
No room left to mope or to pout.
So back came Madonna
And Oprah - Nirvana!
Who said Dave was not a Boy Scout?!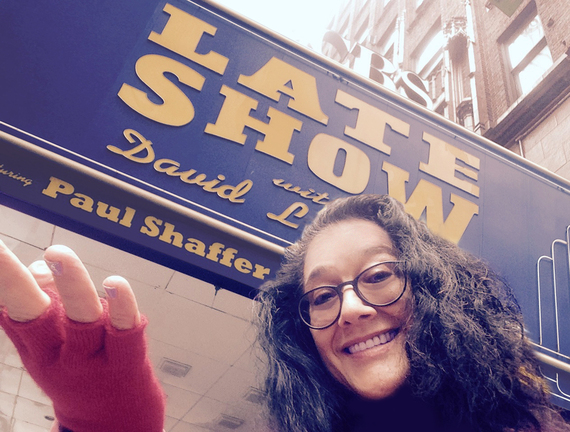 It's been quite a run, all No Frills
From Stupid Pet Tricks to both Bills --
That's Clinton and Murray --
Super Animals Furry.
Just what are Dave's fabulous skills?
His timing, his comebacks, his brain;
His love for the purely insane;
His ribbing of Justin;
Ad lib-bing with Dustin;
He's Groucho, Jack Benny, Mark Twain!
And true, though I still never got
That chance for a Late Show guest spot
It's now perfectly clear
That I'll persevere
And Dave's just thickened my plot!
Yes, we're saddened there's no more Top 10;
But perhaps we'll all start doing Zen!
Hey Letterman, thanks
For the decades of pranks.
Now on to what's next, Dave...Amen.
REAL LIFE. REAL NEWS. REAL VOICES.
Help us tell more of the stories that matter from voices that too often remain unheard.