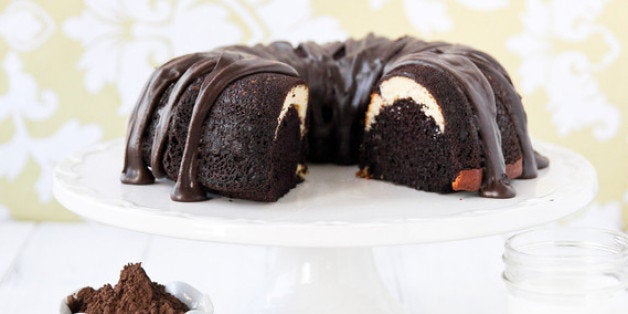 This ribboned fudge Bundt cake has a surprise cream cheese layer that will knock your socks right off! Just try to eat one slice at a time.
My name is Kristan and I'm addicted to big Bundts.
It's true. I love a good Bundt cake. Especially if it's chocolate. I don't stand a chance against a chocolate Bundt. If you ever want to convince me to run a marathon, just dangle a chocolate Bundt cake on a string in front of my face the whole way. I promise you, I'll make it at least half a mile before I give up.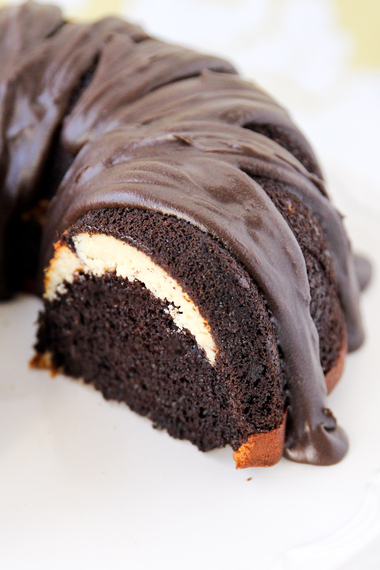 Add cream cheese to said Bundt cake, and I'm basically a goner. For real, there is just no hope. I made this cake while I was on a diet and it was the worst decision of my entire life. Even worse than my bangs in the sixth grade, rigid with Dep gel and Aqua Net. And that's saying a lot, people. Those bangs are etched in history.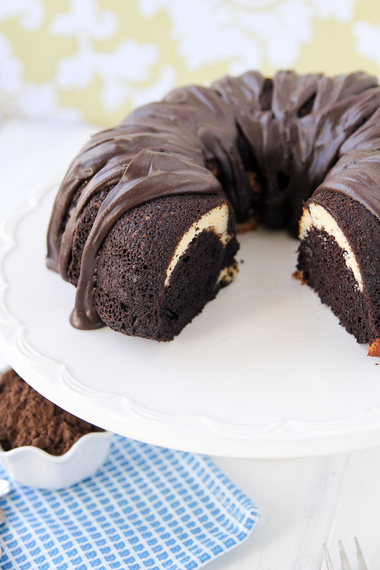 This ribboned fudge Bundt cake is kind of magical in that the cream cheese layer begins at the bottom of the cake and somehow works it's way up. HOW exactly that happens is beyond me. Hello, I'm not Dumbledore, that's for darn sure. I'm kind of thinking of inventing a clear Bundt pan just so I can watch the magic happen first hand. But until that happens, this cake will remain shrouded in mystery and sorcery.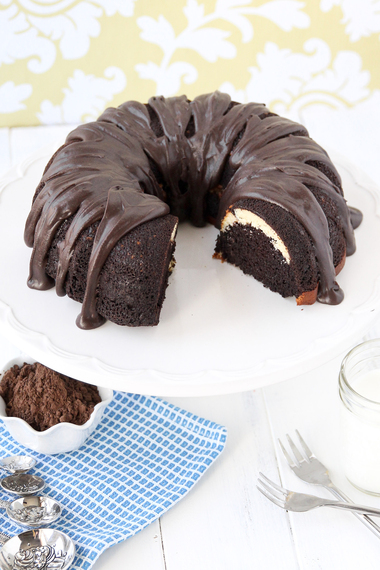 Regardless of how it happens, it's delicious. And easy! I love how it looks like a perfectly unassuming cake until you cut into it and reveal that gorgeous cream cheese layer. Does it get any better than surprise cream cheese?
No, friends. No, it does not.
Make this cake as soon as humanly possible. You won't regret it!