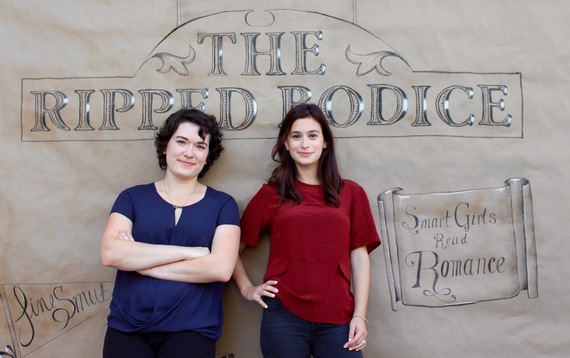 The Ripped Bodice aims to be the only exclusively romance bookstore, opening in March 2016 in Los Angeles. With tag lines such as "Purveyors of Fine Smut" and "Smart Girls Read Romance," sisters Leah and Bea Koch seek to build an interactive, local community store around a genre adored by millions of women and men both. With the Romance Writers of America estimating the 2013 sales of romances at $1.08 billion, The Ripped Bodice is sure to find fans in its new home. We spoke about their inspirations, goals, and exciting plans.
First, I wanted to say I loved the name, The Ripped Bodice. What started the journey toward creating The Ripped Bodice? When did you know this bookselling niche must be filled?
Thank you! We are lifelong romance readers and Bea even wrote her masters thesis on romance novels. Her thesis was titled, "Mending the Ripped Bodice," and we loved that the name The Ripped Bodice poked fun at the tawdry reputation of romance novels. For us, it's about celebrating romance. No need to shy away from the historical perception, let's embrace it!
Romance is the best selling genre in North America, so it was mind-blowing to us that there isn't a store dedicated exclusively to the genre. We think now is the perfect time to open both a romance only bookstore with both a physical location and an online presence -- this way we can act as a community gathering space for readers in Los Angeles, while also including fans of the genre around the world.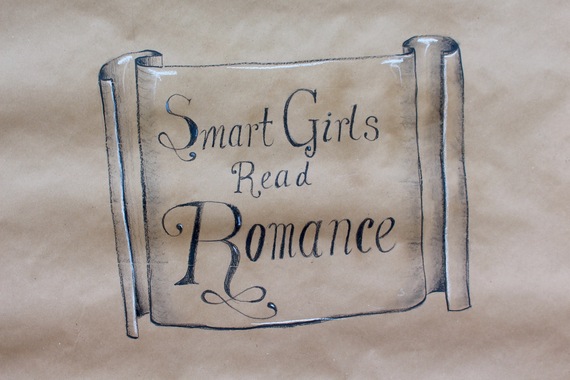 The Ripped Bodice hopes to become a community space with readings and other interactive events. If you could host any authors publishing today, who would make up your wish list and why?
That list could be ten pages long! There are so many fantastic writers working right now and we are so excited to give authors a romance dedicated space to host readings, signings and lectures.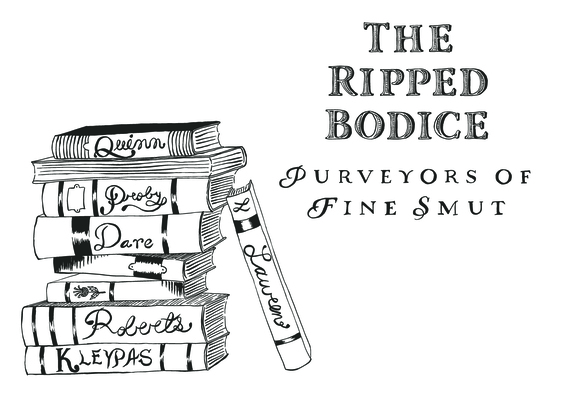 Your foundation story offers evidence of loving books together since childhood. What about the flip side? What are the books you disagree on? Who has a favorite the other can't stand?
Leah cannot understand heroines who wear twelve petticoats, and Bea doesn't like her heroes to wear jeans. But we actually tend to be pretty in sync. We read mostly from different genres, but we have a lot of fun trying to get each other to read outside our genres. When we travel, we'll switch whatever books we've brought to try something new.
Romance really has something for everyone; you just have to find your place. We see it everyday when we talk about our favorite books.
What sub-genres is The Ripped Bodice most excited about breaking out in your non-alphabetical store layout?
Paranormals are so much fun, and we love that we'll be able to have separate sections for witches, vampires, werewolves, etc.
The growth in the New Adult genre (the protagonists are between 18 and 25) has also been wonderful to see. We are excited to be able to introduce younger readers to romance with books featuring heroines their age. Romance novels are hugely educational for young readers, showing them what informed consent and good sex look like in healthy relationships. We hope The Ripped Bodice will be a safe space for readers of all ages to explore the genre.
Why did you decide to include charity as function of The Ripped Bodice?
It's how we were raised and indicative of the romance community as a whole. We are lucky enough to be able to make our dream a reality so we'd like to give back to our community in whatever small way we can. As female entrepreneurs, we feel it is important that we support organizations that focus on the health, education and advancement of women and girls.
What parts have you enjoyed the most about starting a new business? What challenges remain?
We love when people share our excitement. We are so happy seeing everyone on Twitter getting excited about the store and all of our Kickstarter rewards. As fangirls, it's been particularly exhilarating to see so many of our favorite authors showing support.
The biggest challenge that remains is building our physical location. We've been working for almost a year now on our business plans and all the tiny details, and we had to put that stuff on the back burner while we got our Kickstarter together. Now that our Kickstarter has launched, we ready to get right back into the nitty-gritty of opening a brick-and-mortar bookstore. We have begun scouting locations in downtown Culver City. It is so exciting to imagine our store in different spaces. We plan to sign a lease as soon as our Kickstarter is funded.