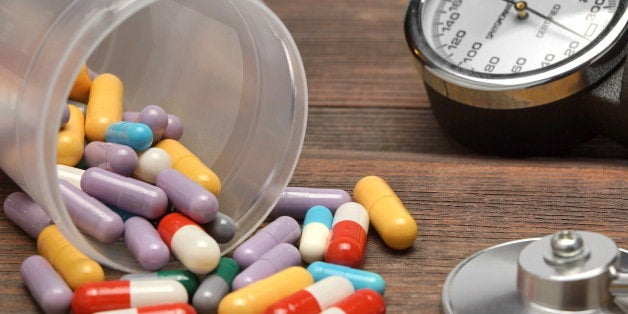 The president has released a 1.1 billion dollar opioid use and heroine abuse initiative. This is admirable and ambitious, but as I broke it down, I saw that once again we're not targeting root-cause, the foundation, for use and abuse. I've dedicated my career working with the population that has the highest rates of opioid addiction, rural areas and the underserved, so targeting this issue is part of my life's work. After reading the proposal, I was discouraged to see that we're not focusing on the human aspect of chronic pain. All the funds will go to treatment, again not targeting root-cause. So in rebuttal, I've created my less expensive solution in a series that I will present in four parts while focusing on each of the funding areas.
According to the White House Fact Sheet: $920 million to support cooperative agreements with States to expand access to medication-assisted treatment for opioid use disorders. States will receive funds based on the severity of the epidemic and on the strength of their strategy to respond to it. States can use these funds to expand treatment capacity and make services more affordable.
This is a nice bandaid. But what does giving someone a drug in exchange for a drug really do for them? In the case of a narcotic overdose, naloxone is a life-saving drug and should be used as such. That is not the scenario I'm describing. Here I am talking about chronic pain medication addiction and abuse. There is a plethora of reasons for taking pain medications, but lets go with the most common reason in the US: low back pain.
Case #1: Mr. Smith comes in with chronic low back pain. X-rays and MRI are negative except for some degeneration in bones of the spine. He comes to us pleading for pain meds. We want to help, we want to fix Mr. Smith. We tell him to follow-up with his primary care doctor, place a referral to spine orthopedic to discuss his options and give him #30 Norco and send him on his way. Because of his insurance, his primary care doctor can't see him for six months and ortho is likely never going to see him, so he comes back to urgent care, three or four times and just like that, he's hooked.
Mr. Smith is a patient I see on a daily basis. When I started practicing more holistic medicine and actually listened to my patients and dug deep into the root of their pain, what I found was eye-opening and heartbreaking at the same time. One of my Mr. Smiths was 35 years old and had chronic back pain after jumping off a bridge in a suicide attempt after his girlfriend took his daughter away. He cries every night wishing for his daughter. He was abandoned as a child and raised by his older brother, an alcoholic and drug dealer who died in a gun-fight a block away from his home. Mr. Smith dropped out of high school, fell into the wrong crowd, was arrested for armed robbery and went to prison for a few years. Now he can't keep a job because he's in constant pain, has insomnia, anxiety and depression and drinks heavily on most days. I see him after a second suicide attempt.
So for Mr. Smith, this new initiative will fund expansion of the treatment and make the services more affordable to him. Medication treatment centers prescribe buprenorphine or methadone, which works on the brain and nervous system to help prevent withdrawal symptoms. They help by mimicking the effects with less addictive potential. Like we do in our current medical culture, we believe whatever pain ails us, there will be a fast, complete and external fix for it. Yes, I believe we should consider substitution therapies, but it should be in addition to other modalities and approaches. Naloxone will not help Mr. Smith's depression or help him cope with the loss of his daughter. Methadone won't help him keep a job or heal his alcoholism. It won't help him with the emotional pain that he feels on a daily basis or stop the worry and constant anxiety.
So what could we do with the money? First, we have to empower patients to acknowledge the addiction. We know that is an integral part of the psychosocial path towards recovery. We also know if they're not ready to change our intervention is futile. Then, I propose building integrative mind-body community health centers that truly emphasize connection and collaboration. Our jobs, as clinicians, is to help our patients with addiction to feel less alone and give unconditional love. Rat Park experiment showed us the importance of community. Create opportunities to connect, start shared medical appointments and partner with them in their journey. Design practices that focus on the root- cause: mind-body techniques, psychotherapy, acupuncture, yoga, and nutritional therapy. We have to recognize that there is an emotional, spiritual, and mental cause for all pain and disease and if we continue to ignore this reality, the epidemic will persist.
The above recommendations are simplified, but they are a more human-centered start. Funding should also go to educating clinicians on the tools available and more integrative approaches to pain they can use on a daily basis. Creating comprehensive individualized plans that target social determinants of health and the underlying causes for pain and addiction is more effective and long-term. We must also foster community and address psychological causes. I love our president, his passion and I appreciate his proposal to heal the epidemic of opioid abuse, but I believe the bigger picture goes beyond treatment centers and expanding scope of practice. We need to assist our patients from the inside, the roots, only then can they truly begin to heal.