If you're a fan of cenotes, or underground sinkholes, you should probably head on down to Mexico ASAP.
Here are a few to consider for your next trip.
Cenote Dos Ojos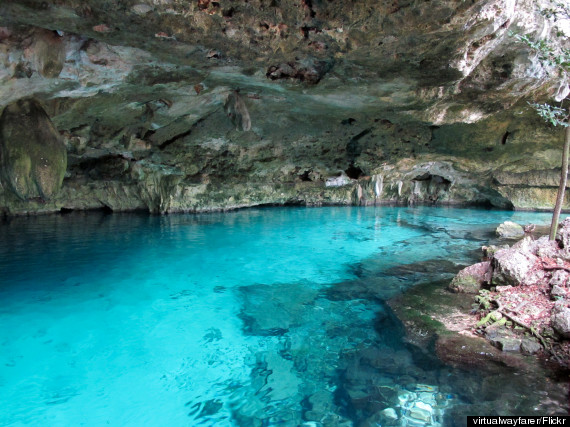 A great cenote for scuba divers and snorkelers about 15 minutes north of Tulum, with water temperatures in the mid-70s year round. Accompanied by a guide, divers can navigate through the dark passages and surface in an air-filled bat cave.
Gran Cenote (Sac Aktun)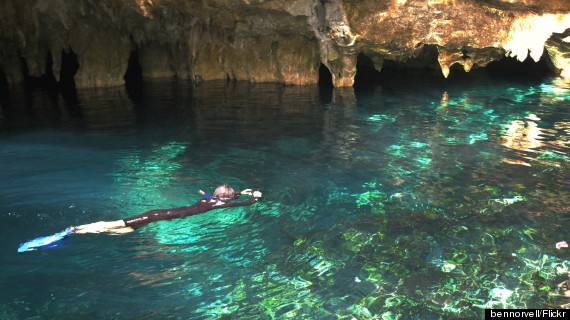 Arrive at this popular cenote early to avoid large crowds of tourists, who come for its clear waters and near perfect visibility.
Cenote Carwash (Aktun Ha)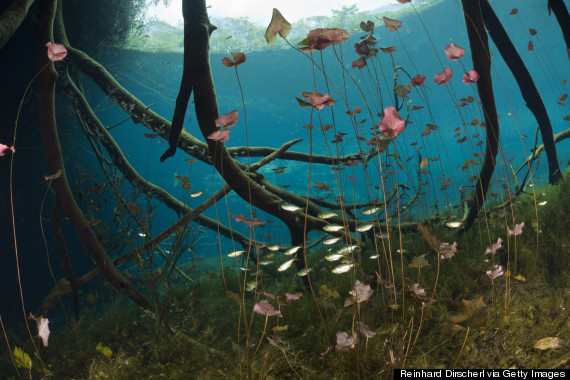 Once used to wash taxis along the highway to Coba, this striking cenote is now a favorite among photographers for its beautiful vegetation and underwater rock formations.
The Pit Cenote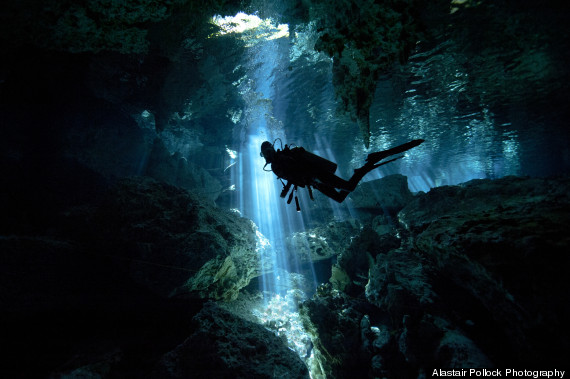 As the deepest known cenote in the area, the Pit is perfect for more experienced divers. With unlimited visibility, the aquamarine shafts of light penetrate the depths for a truly magical sight.
Cenote Angelita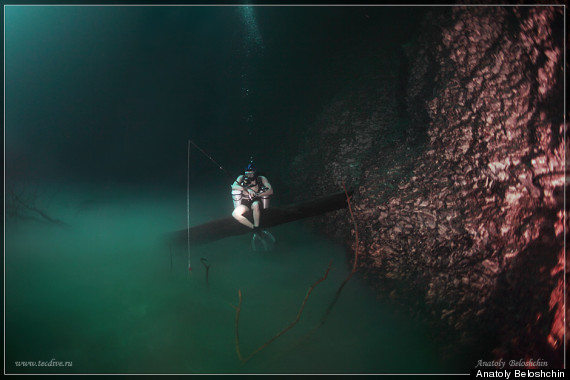 Dive about 100 feet to see Cenote Angelita's underwater river, an illusion that occurs when denser saltwater sinks below fresh water. Check out Anatoly Beloshchin's breathtaking photos of the phenomenon.
Calavera Cenote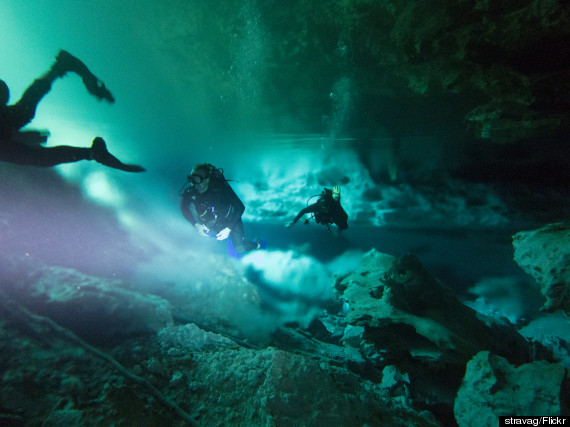 Calavera Cenote, also known as the Temple of Doom, is just a 5-minute drive west of Tulum. It gets its ominous name from the three circular openings on the cave roof that resemble a human skull.
Ik Kil Cenote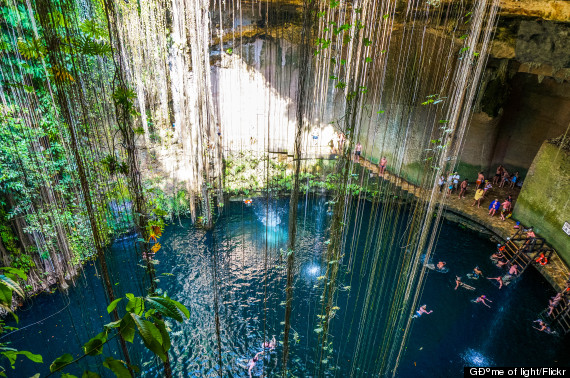 If you manage a side trip to Chichen Itza, be sure to make a stop at this stunning cenote located in the Ik Kil Archeological Park.
Cenotes Choo-Ha, Tamcach-Ha & Multún-Ha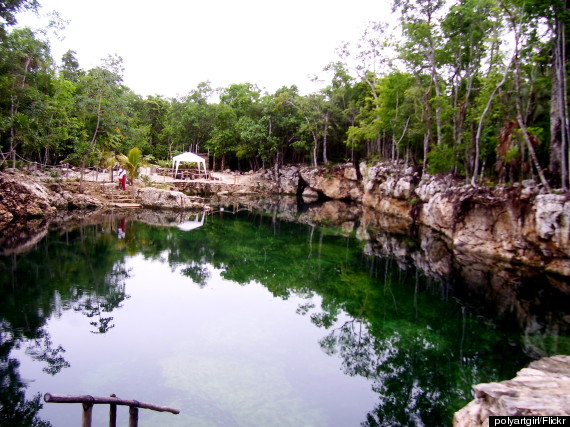 Swing by these three cenotes for a refreshing dip after visiting the Coba ruins, about 30 minutes from Tulum.