Danny Simmons: The history of our nonprofit Rush Philanthropic is a family history, one of brothers helping one another to help those less fortunate than themselves.
One of my earliest memories was walking a picket line holding my fathers hand with Russell sitting on his shoulders for hours in the hot summer sun.
I was six and Russell two years old when we watched our father being arrested for laying down in protest in front of a moving bulldozer.
Russell Simmons: We learned the value of standing up for what you believe in from our parents. The three of us brothers (Danny, Joseph and I) were incredibly lucky to come from a background that encouraged creative expression.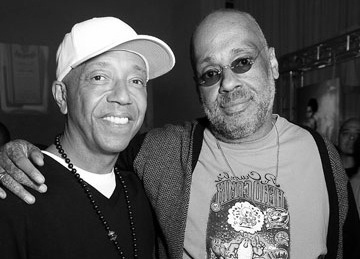 Danny: My mother painted and my dad wrote poetry. Our household was always buzzing with creative conversation.
It must've paid off. Our younger brother Joey became "Run" of the game-changing rap group Run-DMC, I became a painter, writer and arts advocate, and Russell became an entrepreneur who made hip hop and it's related industries household words. We were taught we had to give something back to those with less opportunity than we had.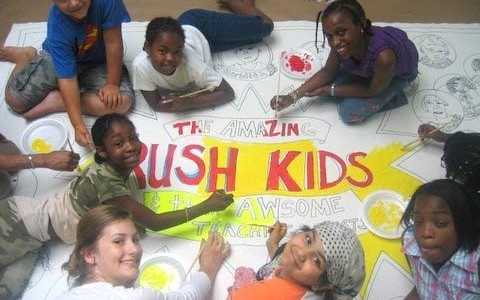 Russell: Danny came to me and Joey with the idea to start a foundation that addressed the needs of artists who were systematically shut out of the mainstream. We added the children's art education component and started Rush Philanthropic Arts Foundation. Danny set up a Board of Directors, I underwrote our first fundraiser, Run-DMC performed and we raised $250,000. We opened Rush Gallery, gave the rest to other arts organizations that worked with kids, and never looked back.
After a couple of years of struggling but ultimately finding our footing with the foundation, Danny decided that the kids across the street in the projects in Chelsea where our gallery was weren't benefiting from all the culture growing and taking place on the other side of 10th Ave, so we went and got them and set up our own arts education program.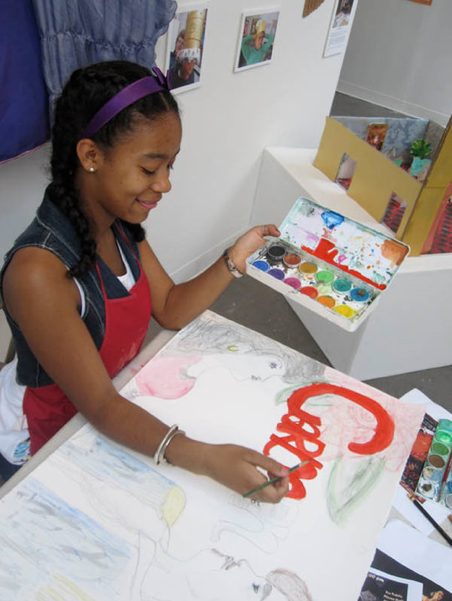 Danny: Years and millions of donated dollars later our programs are in schools throughout NYC. I am so proud of our Rush Gallery in the Schools programs and our weekend in-house teaching programs at both our Brooklyn and Manhattan galleries. These same galleries give hundreds of artists opportunities to show and develop their careers.
Now the top tier of contemporary artists have signed on to help us with this mission. Kara Walker, Chuck Close, David Salle, Donald Baechler, April Gornik, Jenny Holzer, Carrie Mae Weems and a host of others have donated artwork to help raise money for the cause through our charitybuzz Art for Life auction, in conjunction with our annual Art for Life Gala on July 30th. Countless celebrities with a social bent have also come on board, including Edward Norton, Justin Timberlake, Alec Baldwin and more.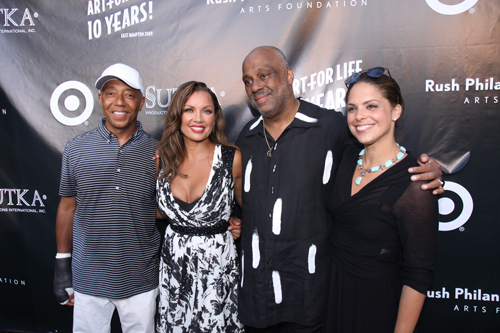 We are just trying to live up to the legacy that our parents left us. We are still just trying to be good sons and do what our parents told us to do.
The RUSH Philanthropic Art for Life charity auction runs from July 13th to August 10th at luxury charity auction site charitybuzz. To make a bid to give, click HERE.
Popular in the Community