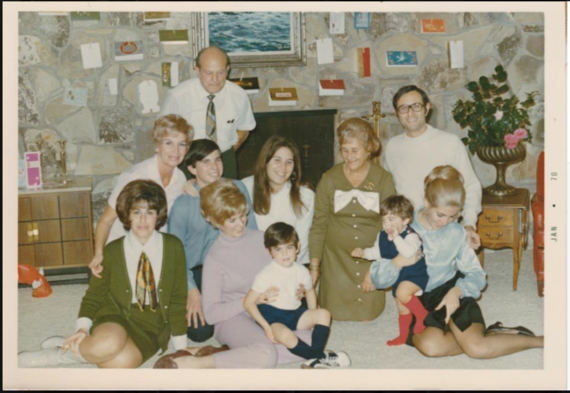 Here's a little something I wrote in anticipation of families across America sitting down with each other, post-election, for a healthy dollop of tryptophan, dysfunctional family dynamics and political discord.
For me, it's been two weeks now since Election Night. And the shock and sadness of Trump happening has given way to actual physical illness from the existential dread of what may yet happen.
So for those of you on my Facebook feed who continue to tell me and people like to "get over it", "stop crying", "give Trump a chance" and demand that Facebook return to a place where people can brag about their ski vacations or ask friends for the names of high-end contractors, I offer the following:
You may not be alarmed that people of one religion may be asked to register with the government or be banned from entering the country, but many people are.
You may not be appalled that people with pre-existing conditions may lose their health care. Or that immigrants seeking a path to citizenship may be rounded up and deported, mostly as scapegoats for declining industrial jobs. But I am.
You may not dread the repeal of reproductive rights, the rollback of marriage equality, the rescinding of our commitment to the Paris Climate Accords or the return of waterboarding. But I do.
You people won. You will get your tax cuts or the repeal of the nuclear deal or whatever drew you to our President-Elect. Maybe it actually was concern for the economic anxiety felt by many throughout the Midwest. But I'd also expect from anyone I'm friends with, a modicum of empathy for the real fears that millions of real Americans are experiencing. Fears that are unprecedented in our lifetime. And fears that make my stomach hurt every time I wake up.
Though today, that may just be me anticipating binge-eating my fourth serving of dark meat and yams. Either way, I have a lifetime supply of Zantac 150 at the ready. And my special "eating pants."
To political friends and foes alike, Happy holidays.
Calling all HuffPost superfans!
Sign up for membership to become a founding member and help shape HuffPost's next chapter