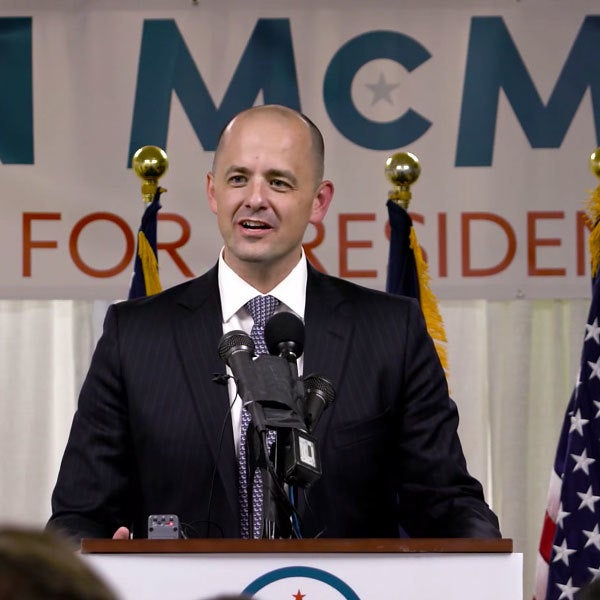 It's been an unusual election year, to say the least, hasn't it?
American politicians have not always been known for gentle, "English drawing room" manners, but we have witnessed a hefty measure of respect over the course of our relatively brief history.
When we ask, "What do Presidents Carter, Obama, Reagan, and Bush (just to name a few) have in common?" We could answer, "They were civil in word and demeanor." They weren't always aligned ideologically, but they were respectful. We have come to expect this basic civility and decency from our representatives.
We never saw the Donald Trump-Jerry Springer Show freight train coming. We are still reeling from the impact.
No matter how many times a Sean Hannity or an Ann Coulter shouts that we must endorse Mr. Trump, many of us feel like the little boy in "The Emperor's New Clothes," wanting to call out the opposite. Here we might say "This man is not a safe or wise choice."
Then perhaps we look to Mrs. Clinton, who is decidedly more civil, and is far more experienced. But, we might sigh as we see the plethora of skeletons in her closet. It's hard to find room for (metaphorical) coats. We could use some reassuring warm coats right now. There is a chill political wind on the approach.
Enter Evan McMullin, arms laden with thick parkas.
He's not just civil. He's smart, and he has integrity. Is there anything more important than integrity?
When we meet people, isn't it interesting what we often scan for? We notice kindness, or a lack thereof. We sense how calm vs. how "wired" they are. We subtly pick up on signals of hoped for trustworthiness. When it comes to politicians, these hoped for signals are paramount.
More than anything, we humans want to feel safe.
With nuclear power on the line, we simply can't afford to be casual about trustworthiness. We know that if these issues are not addressed maturely, danger could result that would make all the other political issues look nearly irrelevant by comparison.
Evan McMullin was a CIA operative for 10 years. He deeply understands the coming terrorism/foreign policy issues. He does not have questionable ties to questionable things. Mr. McMullin worked undercover to protect our country. He is modest about this. He is a reluctant candidate, but he is running for the right reason: because America needs help.
And Mr. McMullin also understands other issues. He worked for Goldman-Sachs. He knows banking and the economy in general. His thinking is clear and cogent, which is often the by-product of a healthy, clean life, which he has lived (possibly due to some mind altering substances, this lucidity has not been as effectively rendered to Gary Johnson).
Mr. McMullin "plays well with others" and could "reach across the aisle" with gentle persuasion.
Please consider the following interviews and see what you think. If you think, "I feel good about this person, but he could never win," please consider reading this.
He might just be our most welcome October surprise.
Note: Mr. McMullin's website is here: https://www.evanmcmullin.com/principles
Happy update!: There is now a petition for a third party debate gaining a lot of traction. You can sign up here:
https://www.change.org/p/nbc-third-party-debates-2016
Calling all HuffPost superfans!
Sign up for membership to become a founding member and help shape HuffPost's next chapter
BEFORE YOU GO
PHOTO GALLERY
Republicans Who Have Withdrawn Their Support For Donald Trump