After viewing footage on-line of the female Pitbull Star for the first time, Charlie Cifarelli had an agenda.
Star was tragically shot in the midst of daylight by two NYPD officers while protecting her homeless owner in the middle of a seizure. As Star was trying to guard her owner, one officer came close and she charged after him. The officer drew his gun and shot Star in the head and as Star lay critically wounded and bleeding, a second officer maced her.
Star was reported dead but miraculously survived the shot and spent months in recovery. Although Star survived the tragic incident, the trauma from the shot to her head caused her to lose her left eye and suffer from some hearing loss. On August 13th 2012, Charlie set out to finding her whereabouts and dedicated all his time to saving this animal's life and providing the best life possible.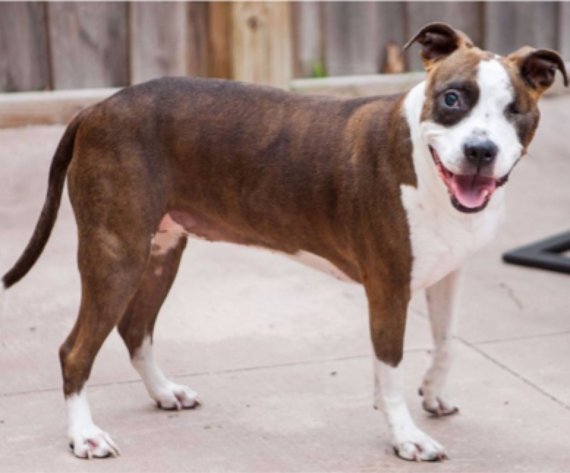 "I kept calling places asking people if they had a Pitbull with a missing eye," said Charlie Cifarelli. "Her story was the greatest thing to ever happened to me in my life, because it made me believe in miracles."
After months of searching, Charlie finally found Star and soon after adopted her. He wanted to share Star's story and be the voice to advocate for all at-risk animals that are in need of assistance. Star's struggle spread like wild fire and garnered national media attention within the press.
"If you saw the medical records, you wouldn't believe this dog was still alive," said Cifarelli.
According to Cifarelli's wife, Jenn Sanchez, Star is now as healthy as ever. When not attending local animal and community events, Star enjoys lounging by the fireplace, hiding her bones in the couch cushions and trying to con her parents out of one more scoop of peanut butter.
In August 2015, Charlie created the STAR Project in an effort to Save Those At Risk. Formed in Star's honor, the organization set out to help suffering animals and educate the public on a no-kill philosophy. As a team, Charlie and Jen created this amazing non-profit organization, which today provides animal rescue, shelter and education to end animal abuse and neglect, homelessness and the euthanization of healthy animals.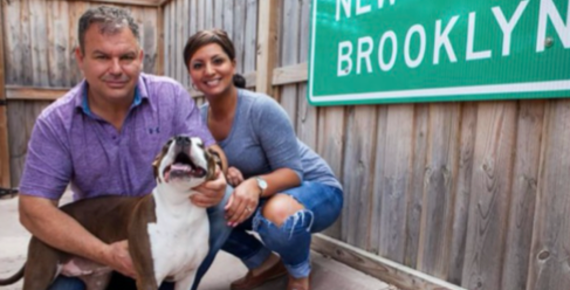 Dedicated to providing a voice to the voiceless, The STAR Project also aims to dispel the Pitbull stereotype and provide assistance to pet parents that are not financially stable. Whether it is animals who have suffered abuse and neglect, deemed special needs, homeless, at risk for euthanasia, the STAR Project incurs all costs while the animal is in the care of the organization.
Through a network of approved foster providers, The STAR Project also acts as an instrument to finding forever homes for homeless animals. The non-profit also takes responsibility for pet parent education on canine compassion and responsible pet ownership. Because of Star and her inspiring story and since the organization was founded on a miracle, The Star Project takes pride in promoting the overall wellness of not just animals, but everyone at risk.
For more information on the STAR project or how to get involved, please reach out to Brooke Duddie at bduddie@beautifulplanning.com.
Photos provided by STAR project.
Related
Popular in the Community