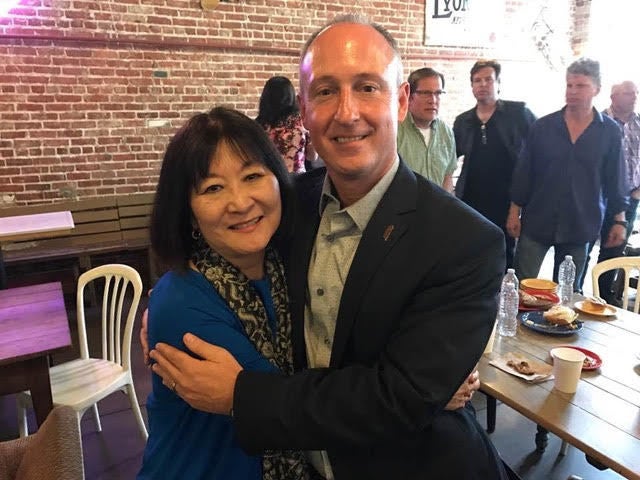 Recently I had the opportunity to thank someone who I believe changed the course of my child's future. I didn't realize it completely, until the moment when Dr. David Vannasdall walked into the room and tears began to roll down my face. He is the superintendent of a local school district and we had been brought together to film Diane Sawyer's 20/20 Special following up on Caitlin Jenner's story and talking about transgender issues.
But let me begin at the beginning . . . .
Ten years ago, my daughter announced to me, "I am not going back to school." I was devastated, because she was a senior in high school and had 6 months to graduate. My position at the time was a director of educational programs for a dropout recovery charter school. And here I was faced with a child who was ready to drop out.
Unbeknownst to me, my child had been bullied and harassed, since she had come out as a lesbian two years prior. When I asked years later, why she didn't confide in me she said, "I was already a target and I was afraid that if I told you, you would go down to the school, kick down the principal's door and demand that the school do something." She didn't want others to think she needed her mom to fight her battles. But, now diagnosed agoraphobic (viewing the world as unsafe) with panic attacks, she had withstood all she could. There was no more.
With this announcement, I did what every concerned mother would do. I marched down to the principal's office and DIDN'T kick down the principal's door but said, "You must help my child." Since I was not aware of the daily harassment that my child experienced, I concentrated on the agoraphobia and panic attacks. The principal, vice principal and I came up with a plan that would allow her to finish her studies independently, but come to school one period a day as an office assistant, a place she felt safe. Thankfully she graduated, but just barely. However, she was not able to experience senior prom, walking at graduation and attend her senior celebration. But she did complete her studies to get her high school diploma and I was so grateful. The principal who helped her graduate was Dr. Vannasdall.
The next two years were fraught with challenges, depression and thoughts of suicide for my child. As a mother, I couldn't figure out how to help her. Then my daughter came out a second time announcing, she wasn't really a lesbian, she was a transgender individual who has always been my son. I didn't know what all of this meant, but I knew if I didn't get it right, I would lose my child. We took the next year to transition my son.
It took Aiden 9 years to get his bachelor's degree. In those 9 years, he changed from a scared, depressed and withdrawn young person to a confident, outgoing, happy young man. He is now in graduate school, pursuing his master's degree in education. Last month, he was chosen as one of the 125 most influential individuals from the University of La Verne for their 125 year anniversary gala. Married, working in charter school education and an activist in the LGBTQ community, today Aiden sees a future for himself of love and contribution.
And so when Dr. David Vannasdall walked into the room, all of these memories flashed before my eyes, and I knew that one person who believed and supported my child over a decade ago gave Aiden hope that somehow he could make it in the world. I never thanked that man so many years ago, but between tears in my eyes and gratitude in my heart, I got the opportunity to thank him then.
I write this story to thank all the educators who may never know the impact their words and decisions may have on the life of a student. What you have said and done may change the course of their lives. Perhaps you have created one less challenge for the student to overcome, like Aiden obtaining his high school diploma. Or maybe you sent a message that this young person is important by taking the time to find a unique solution. I believe one person listening and caring has the potential to place hope in a student's heart, and because of that hope they can find their way. For any educator who has taken the time to show lesbian, gay, bisexual or transgender students they are seen and valued, I am so grateful for you. And I hope that one day you will know the ripple effect of your actions, just like Superintendent Vannasdall learned that his belief in my son created a path for Aiden to find his greatness . . . .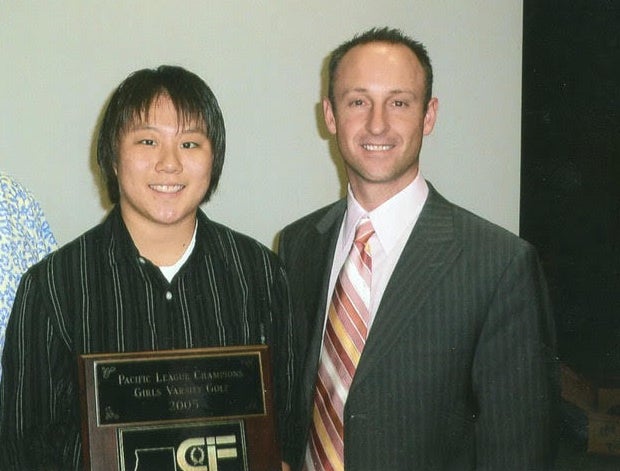 Note: The Diane Sawyer 20/20 Special on Caitlin Jenner and transgender issues will air on April 21st at 10:00pm PST on ABC.
Popular in the Community