Who knew that the University of Coimbra, Portugal's oldest school of higher education, founded in the 13th century, and one of the oldest in the world, may have a connection to Harry Potter? J.K. Rowling had an attachment to Portugal -- she lived in Porto for a time -- and she may have derived inspiration for her Hogwarts School of Witchcraft and Wizardry from this medieval school's architecture, rich interiors where the visage of former deans look down upon all who attend important academic events in the main hall, and traditional long, black robe-wearing students -- though now they only don the garment on special occasions.
In the Baroque library, bats still flit about at night -- they protect the tomes by eating potentially destructive insects. No candles or other artificial light were ever allowed in this library, instead relying on the natural light pouring through tall windows. The well-appointed space, including the immense archways, is adorned with an abundance of gold leaf. Massive tables of exotic pink wood and ebony bear gold-plated silver bells used to call for a book as well as receptacles for the ashes once used to blot ink from the students' pen quills. A piano is the only indication that concerts are held here periodically. Curiously, there's an academic prison on the lowest level that once held students who stole books, were late for class, or worse. Tardiness was met with a two- or three-day sentence while radicals could be jailed for a week.
All of this history is set in Portugal's Centro region that's barely a one-hour drive from the airport in Lisbon. And yet, it couldn't be more distinct from the capital. The pace is slower in this land with vast swaths of agricultural fields that's dotted with a multitude of greenhouses and charming stone villages as well as fine sandy beaches and thick pine forests. These are a few of my other findings that are a mix of nature and history.
1. Parque Verde do Mondego - This long green space parallels the eponymous river that's crossed by a wide footbridge given the name Pedro and Ines. (The origins of this name will become clear once you read the final entry here.) This park encompasses almost 100,000 acres and includes some two miles of pedestrian and bike paths, with the occasional waterfront eatery where you can dine and relax under an umbrella. Walking through this verdant expanse, you come to the landscaped Parque Dr. Manuel Braga landscaped with palms, conifers, linden, Siberian elm and chestnut trees from India. It was named for Dr. Braga who directed Coimbra's green space movement.
2. Santa Clara-a-Velha Monastery - For three centuries, the adjacent Mondego River flooded this 14th century monastery each winter, the nuns finally moving to new quarters high on a nearby hill. A modernist museum and interpretive center displays a vast array of artifacts discovered from that time. (The cafe-restaurant has a window wall and an inviting patio deck where you can gaze out to the partial restored church of this monastery. A series of boardwalks connects the two.) Some of the women who had resided here were quite wealthy; no wonder glass cases exhibit Chinese ceramics, Italian glass, dishware with coats of arms, and elaborate perfume bottles. On a more macabre note are skeletal remains, including a skull from one of the nuns revealing the oldest dental bridgework in Europe from the 17th century. In a short video documenting the excavations, restoration and preservation, archeologists dive to examine the ruins, and attempt to pump out the floodwaters. It wasn't until 1995 to 2000 that they discovered a large cloister that's visible from boardwalks that traverse above it. Walking through the church is an exquisite lesson in archeology, history and architecture. Excavations reveal colorful tile work (azuelos) from Seville on the walls and archways. The upper level with its choir -- created because of the incessant flooding -- was where mass was held.
3. Areias do Seixo Charm Hotel - The name means "sand of stone" and refers to the pebbles found on their pristine stretch of sand, Santa Cruz Beach. This ultra contemporary, 14-room accommodation is laden with windows, and revolves around nature and sustainability: lots of recycled wood furniture; dried foliage from the property arranged in vases; mango, avocado and other trees growing in a greenhouse where they can serve dinner; and activities written on a blackboard that might include walking with a shepherd or going mussel hunting.
4. Quinta das Lagrimas - Located on the outskirts of Coimbra, this former manor house dating back centuries completely revolves around one theme: the story of the 14th century tragic love affair between Prince Pedro of Portugal (Queen Isabel's grandson) and Lady Ines de Castro, his new wife's lady-in-waiting. (Even the name of the property translates to "Estate of Tears.") It's said that the prince may have secretly met Ines near a canal where he also left notes for her. (The canal was given the moniker, Fonte dos Amores or Spring of Love). And the Fontes das Lagrimas (Spring of Tears) takes that name because it's where Ines was said to have been murdered on the orders of Pedro's father, King Alfonso IV. Beside it stands a stone engraved with a poem about the ill-fated couple composed by Luis de Camoes, Portugal's national poet. (He gave the spring this name because, according to legend, Ines' tears formed the pool.) All of these features are snuggled in the property's most enchanting feature: their 30-acre public gardens with clusters of bamboo, an immense, 19th century fig tree displaying giant buttress roots, a rare Australian banyan, and two sequoias that the Duke of Wellington planted during his stay in the early 19th century. Past the ruins of a Neo-Gothic portal, a network of trails course through a dense forest to a high point with stellar views of the university set on a hill. This is a lovely garden for birdwatchers to enjoy in the early morning to spot larks, robins or woodcocks. It's also an ideal place to simply stroll, stopping at one of several ponds, enjoying the shade, or basking in the sun while sitting on the steps of the contemporary amphitheater that looks out to a grassy slope.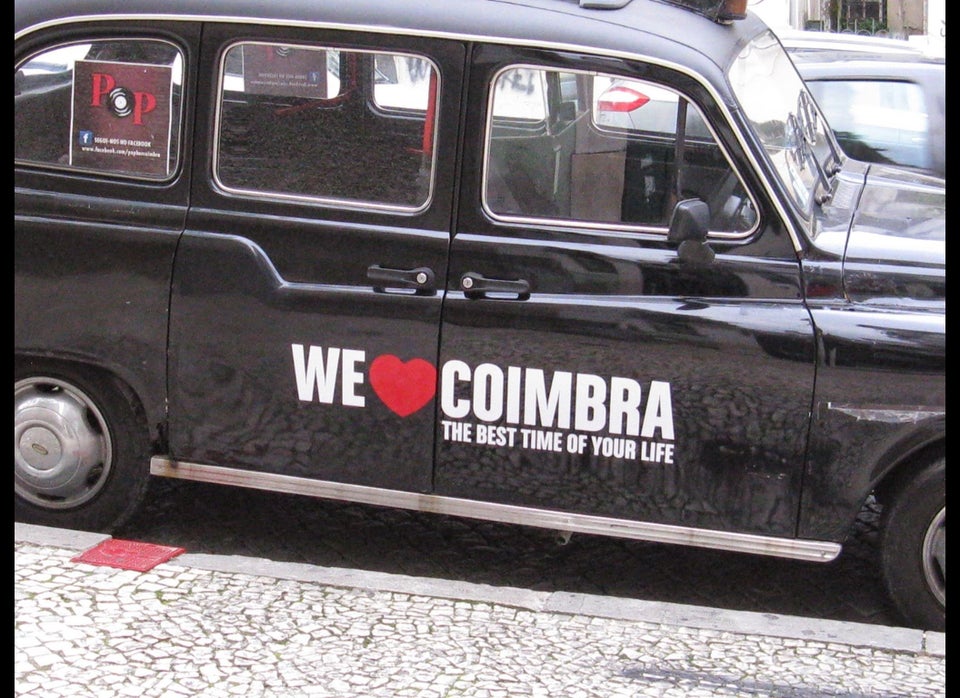 Coimbra
Related