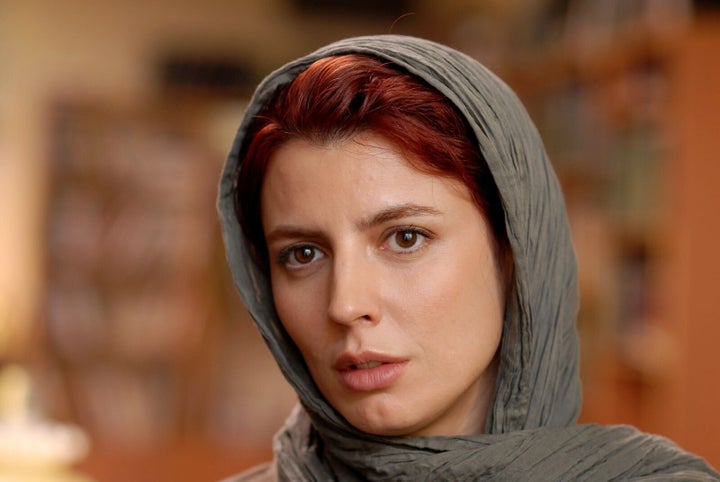 The 2012 Oscar nominations were announced Tuesday morning with a sad upset (no Michael Fassbender) a few happy ones ("The Tree of Life"!), and one big WTF ("Extremely Loud and Incredibly Close" for best picture?). But one of the biggest out-of-left-field noms sits quietly in the Best Original Screenplay category -- Asghar Farhadi's "A Separation," the Iranian film also nominated for Best Foreign Film. It's surprising partially because anytime a foreign film gets recognized in a major category it's a surprise, unless your name ends in Fellini or Bergman. Farhadi's nomination is not entirely unexpected, however, considering the buzz the film has been getting leading up to the Oscars, and the Golden Globe win under its belt. But next to Best Picture and Best Director, Best Original Screenplay is a particularly notable category for a foreign film to be placed in, considering the language barrier to fully understanding the subtleties of the script. Farhadi's script, however -- a family drama turned legal mystery -- stands out for its use of simplicity to convey complex themes. Nominated alongside "Midnight in Paris," "The Artist," "Bridesmaids" and "Margin Call," we'd say it might have a fair shot, if Woody Allen weren't in the category.
But all obstacles aside, more foreign films have won for Best Original Screenplay than in any other category they've been nominated for, aside from Best Costume Design. No foreign film has won in the category in 10 years, since Pedro Almodovar's "Talk to Her" in 2002. We're taking a look back at all the other foreign films -- all five of them! -- that have wowed the Academy enough with their stories, they've snatched the original screenplay statuette.
Calling all HuffPost superfans!
Sign up for membership to become a founding member and help shape HuffPost's next chapter