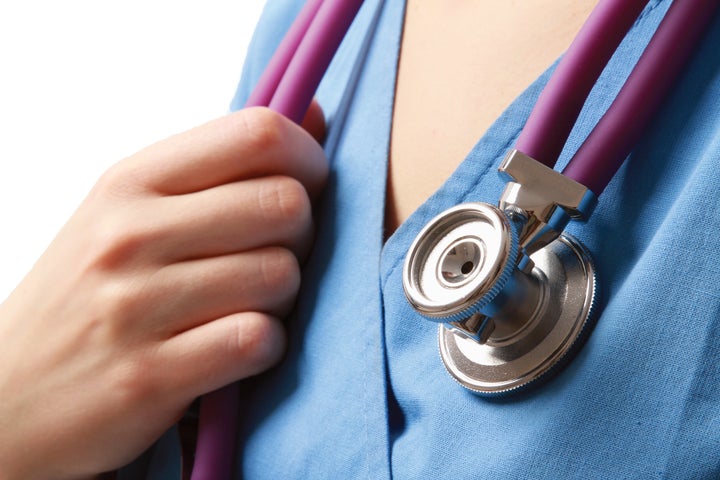 Medicine is a notoriously grueling career, with punishing hours, rampant burnout and the threat of crippling student loan debt. And for women, the landscape can be even bleaker. New findings suggest that 30 percent of top women clinician-researchers have experienced blatant sexual harassment on the job.
The study, published in JAMA on Tuesday, included more than 1,700 men and women who've received K-awards, prestigious career development awards handed out by the National Institutes of Health.
Sixty-six percent of the women who responded to the survey said they'd personally experienced some form of gender bias in their career, compared to just 10 percent of men. And 70 percent said they perceived gender-based biases against women in the the field, though not necessarily personally.
Perhaps more shocking, 30 percent of the women said they'd experienced outright sexual harassment, including sexist remarks or behavior, unwanted sexual advances, bribery, threats and coercion.
"I had a misperception that overt sexual harassment was largely a thing of the past, a vestige of another generation," admitted study author Dr. Reshma Jagsi of the University of Michigan, Ann Arbor, who frequently lectures on why relatively few women reach the senior ranks in academic medicine.
In a survey of academic medical faculty conducted in 1995 (but published in 2000), more than 50 percent of women said they'd experienced harassment in their careers, compared to just 5 percent of men. Jagsi said she had expected to see a significant dip in incidents of sexual harassment in the latest survey, particularly given that the makeup of medicine has changed so much and women now make up roughly half of all medical students.
Instead, she was surprised to see that progress has seemingly stalled.
"I think we can say that it looks like things might be somewhat better today than they were in the past, but not as much as I expected," she said, cautioning that the two studies were in different populations, so direct comparison isn't possible.
"I honestly thought we'd be able to say there's some good news here -- [like], 'There are still challenges, but at least in terms of overt discrimination and harassment we've made major strides,'" Jagsi continued. "What we found was sobering."
And ironically, under-recognition of sexual harassment within the field may increase the stigmatization women doctors feel, and discourage them from reporting their experiences, the study's authors wrote.
"I think there's this sense that it takes the focus of the workplace contributions of women," Jagsi said. "The people who get these K-awards are rockstars in research, and they don't necessarily want the focus to shift to them as 'victims.'"
But it's clear that sexual harassment takes a toll that extends beyond psychological harm: nearly half of women who said they'd experienced also said their experiences had negatively affected their career advancement.
"It's important to recognize that this isn't rare," said Jagsi. "Those who are developing policies really need to be aware that this is an active issue for women."
Before You Go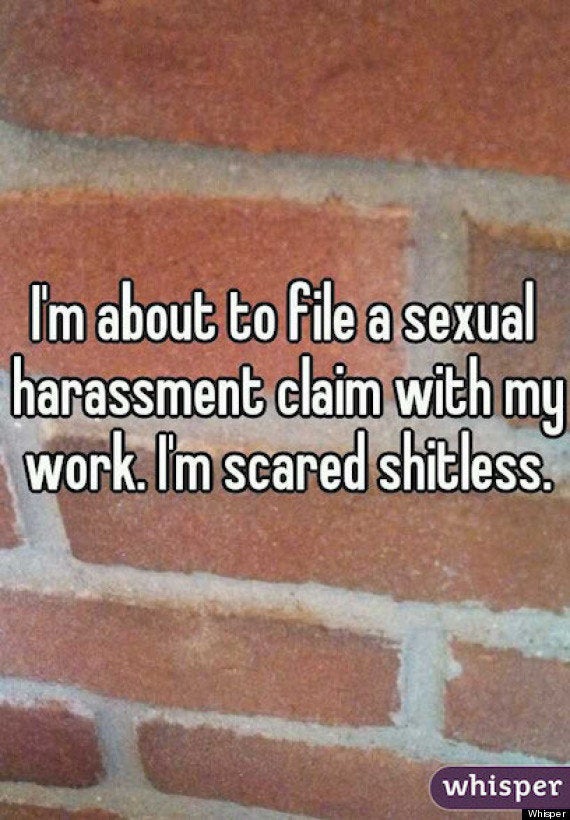 Women Who Reported Sexual Harassment
Popular in the Community