No matter which side of the fence you're on, the world seems pretty divided lately. The one thing we can all agree on, however, is food can be delicious. That's what Dante Mercadante, the "chief eating officer (CEO)" of Nice Guy Tours, says in his classic no nonsense way. "All happy events revolve around food," he explains.
Mercadante is in his third year and going strong as owner of a walking food tour company in the city, and he's made it his mission to showcase all the culinary delights the Big Apple has to offer as well as debunk the myth that New Yorkers aren't so nice. "New York is the greatest city in the world: the people, the places, the history, and of course, the food make that statement true," the Yonkers native said.
Mercadante has been a licensed NYC Sightseeing Guide since 2012. He decided to launch his own company in 2014, because he realized he found his calling and wanted to take it a step further. "Prior to having this job, I bounced around a bit. People would say to me 'I really love my job,' and I didn't think it was possible," said the former actor and stand-up comedian. "Now, I've got a great job that I truly love, guiding local folks and tourists through the streets of the city."
Specifically, Mercadante runs two tours: Greenwich Village and the Lower East Side. There are a minimum of seven stops on each tour, and those include such spots as Katz's Deli, Artichoke Pizza, Yonah Schimmel Knish Bakery, Mamoun's Falafel,and Economy Candy. As Port Chester resident Julie Colangelo-Dore, a recent customer said, "Dante leads such an entertaining and fun food tour that you will find reasons to go back and do it again over and over. The food is incredible and just a little taste of each stop is perfect ."
The company also holds private tours for couples as well as corporate and team building outings. Companies from Match.com to IBM have taken a tour or two. Plans are also underway for a third tour. "[Nice Guy Tours'] dedication and passion is absolutely reflected in the stellar time members have at [their] tours. Dante is, hands down, the most reliable, all-star partner that I work with," said Ila Abedian, Sr. Event Designer for Match.com.
As his company and appetites continue to grow, Mercadante finds solace knowing no matter what changes in the world, food will always remain the same. "As your leader and trusted servant, I will always be out there making sure your stomach dances while we walk and talk."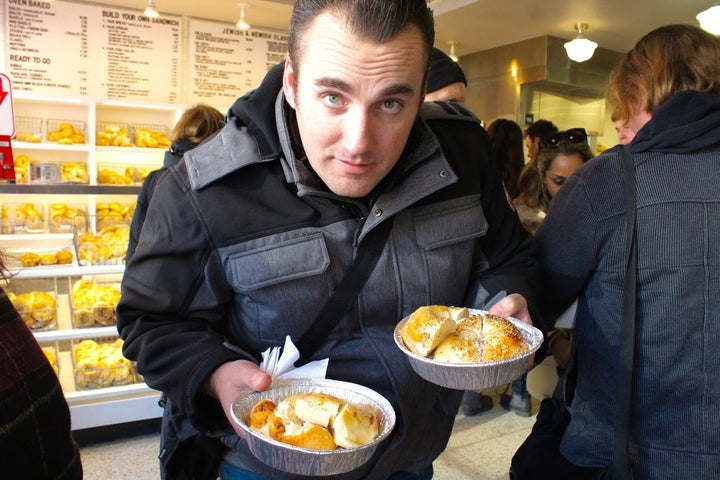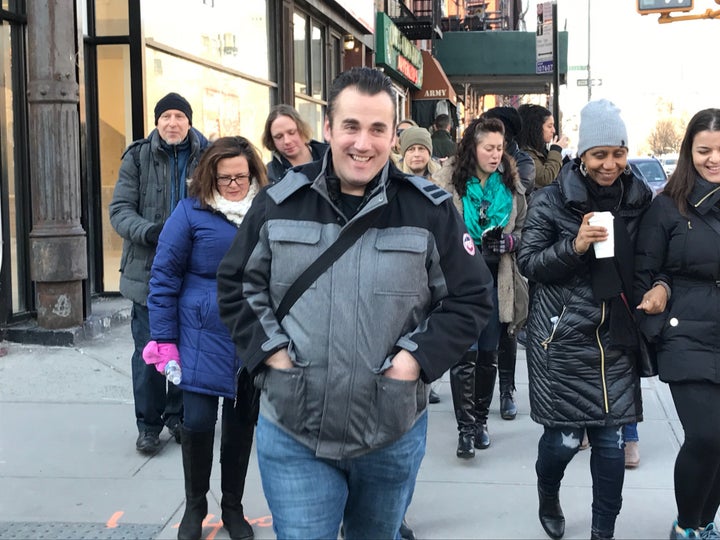 Jon Chattman's music/entertainment series typically features celebrities and artists (established or not) from all genres performing a track, and discussing what it means to them. This informal series focuses on the artist making art in a low-threatening, extremely informal (sometime humorous) way. No bells, no whistles — just the music performed in a random, low-key setting followed by an unrehearsed chat. In an industry where everything often gets overblown and over manufactured, Jon strives for a refreshing change. Artists featured on the series include Imagine Dragons, Melissa Etheridge, Yoko Ono, Elle King, Joe Perry, Alice Cooper, fun, Bleachers, Charli XCX, Marina and the Diamonds, and Bastille.
Related
Popular in the Community