The "sophomore jinx" thing is very real. Arthur 2: On the Rocks immediately comes to mind for some unexplainable reason, but I'll deal with that on my own time and perhaps with my therapist. The reason I bring this up is successful and hyped musicians often fail to deliver creatively and commercially on their follow-up releases, but the Southern-born, Brooklyn-based trio Lone Bellow have avoided this like a fanny pack. Raising the bar on an already stellar and put-on-the-mapping (yeah, I made that up - shocking I know) debut album, harmonious Southern-bred, Brooklyn-based the Lone Bellow just dropped Then Came the Morning, and it's among the year's best and I say that in February knowing it'll be true in December. It's no wonder it was recorded in a church, because it actually takes you there. The powerhouse trio of Zach Williams, Brian Elmquist, and Kanene Pipkin may be considered Americana folk but their voices (like Mike Myers Coffee Talk "buttah") stretch well beyond genre and labels.
Earlier this month, the trio performed richly raw versions of two new tracks for A-Sides filmed at the Music Conservatory of Westchester in White Plains, NY, and sat down for a chat to discuss the new record and everything else in-between. They also debuted a fourth member, who is quite easily the cutest of the bunch. Watch on, and you're welcome.
A-Sides "Delve Into Twelve" Countdown
Each week A-Sides unleashes its Top 12 tracks of the week AKA the "Delve Into Twelve" based on the following contributing factors: songs I'm playing out that particular week NO MATTER WHEN THEY WERE RELEASED (think overlooked songs, unreleased tracks, and old favorites), songs various publicists are trying to get me to listen to that I did and dug a bunch, posts and trends I've noticed on my friends' Facebook walls, and -- most importantly:
12. "Life Under Water" (debut) - Flagship
11. "Call My Name" (LW-7) - HAERTS
10. "Elastic Heart" (debut) - Sia
9. "No Cities to Love" (LW-12) - Sleater-Kinney
8. "Black Soap" (LW-9) - Ex Cops
7. "Karaoke" (LW-2) - Smallpools
6. "Prayer in C" (debut) - Lily Wood & the Prick, Robin Schulz
5. "Somebody New" (LW-6) - Joywave
4. "Electric Love" (LW-5) - B0RNS
3. "Push Pull" (LW-3) - Purity Ring
2. "A Rush of Blood" (LW-4) - Coasts
1. "Lampshades on Fire" (LW-1) - Modest Mouse
About A-Sides with Jon Chattman:
Jon Chattman's music series features celebrities and artists (established or not) from all genres of music performing a track, and discussing what it means to them. This informal series focuses on the artist making art in a low-threatening, extremely informal (sometime humorous) way. No bells, no whistles -- just the music performed in a random, low-key setting followed by an unrehearsed chat. In an industry where everything often gets overblown and over manufactured, Jon strives for a refreshing change. Artists have included fun., Charli XCX, Imagine Dragons, Alice Cooper, Joe Perry, Gary Clark Jr., American Authors, Echosmith,and many, many more!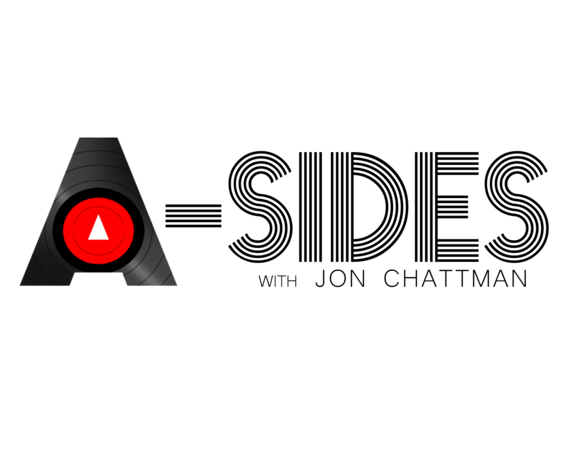 Stay Connected:
http://asidesmusic.com/
https://www.facebook.com/thisisasides
https://twitter.com/ThisIsAsides
Calling all HuffPost superfans!
Sign up for membership to become a founding member and help shape HuffPost's next chapter