I'm not about to go all Inception on you, but dreams, as we all know, can float all over the place. One minute, you might be dreaming about sand on the beach, and the next you could be at a bar doing jello shots with a zebra and Tom Hanks. Just last night, I had one in which Pat Morita was on my train home from Manhattan but the locomotive was in the water like a log-flume ride at Six Flags. Anyway, we arrived home safely, but I obviously have some issues I need to work out and should jump right into the purpose of this piece. In the figurative sense, dreams mean so much more, which bring us to this next band.
In the immortal words of Eric Cartman, "follow your dreams...you can reach your goals...I'm living proof." We all have personal goals we want to achieve, and the aptly-named DREAMERS, are in the midst of reaching and exceeding theirs. The trio of Nick Wold (vocals, guitar), Chris Bagamery (drums, backup vocals), and Nelson (bass, backup vocals) are surfing the proverbial fame wave with their single "Wolves, which has been played repeatedly on multiple alt-rock stations and especially on SiriusXM's Alt-Nation, which has been spinning it so much that listeners have voted it on its weekly Alt-18 for over ten weeks. The song, which is off their self-titled EP, currently sits in the top ten, and has for weeks -inching towards the top spot. Even more impressive? They're the only unsigned band on that countdown.
It's only a matter of time before these '70s-throwback rock-with-a-slice-of-pop-and-punk act become household names. They're in the midst of a headlining North American tour, landed a bunch of festival dates (check their website), and come April, they'll be direct support on Stone Temple Pilots with Chester Bennington's entire tour. Oh, and this summer, DREAMERS will drop their highly anticipated full-length album This Album Does Not Exist. But it will, and you'll be slap happy.
Late last month, the Brooklyn-by-way-of-Seattle-and-Maryland band, stopped by the Steffi Nossen School of Dance within the Music Conservatory of Westchester in White Plains, NY (say that three times fast), to film an A-Sides session. There, they perform two tracks (including the one that's made people "howl") and literally sat down for an interview.
True to their band name and my opening graphs above, the video was intentionally shot shaky, and all over the place with the band floating all around the dance space at the dance school like a weird dream. Dreams never sounded this good. Oh, and as for the interview, a campfire chat at a non-campfire setting seemed just about right. Let's get to it shall we?
A-Sides at Savannah Stopover
We're heading back to the Savannah Stopover Music Festival (to escape this dreadful NYC weather), and to hear some amazing bands. The 5th annual Savannah Stopover Music Festival will run March 5-7, and talent includes Tall Tall Trees, Penicillin Baby, Young Buffalo and more. As a precursor to SXSW, get ready for 100 artists in just three days. Amazeballs. For more, click here.
A-Sides "Delve Into Twelve" Countdown
Each week A-Sides unleashes its top 12 tracks of the week AKA the "Delve Into Twelve" based on the following contributing factors: songs I'm playing out that particular week no matter when they were released (think overlooked songs, unreleased tracks, and old favorites), songs various publicists are trying to get me to listen to that I did and dug a bunch, posts and trends I've noticed on my friends' Facebook walls, and, most importantly: what my toddler is currently enjoying thoroughly.
12. "Wasted Daylight" (retro cut) - Stars
11. "Run" (LW-11) - Coin
10. "Karaoke" (LW-7) - Smallpools
9. "Black Soap" (LW-9) - Ex Cops
8. "No Cities to Love" (LW-8) - Sleater-Kinney
7. "Elastic Heart" (LW-10) - Sia
6. "Push Pull" (LW-5) - Purity Ring
5. "Somebody New" (LW-6) - Joywave
4. "Prayer in C" (LW-4) - Lily Wood & the Prick, Robin Schulz
3. "Lampshades on Fire" (LW-2) - Modest Mouse
2. "Electric Love" (LW-3) - B0RNS
1. "A Rush of Blood" (LW-2) - Coasts
About A-Sides With Jon Chattman:
Jon Chattman's music series features celebrities and artists (established or not) from all genres of music performing a track and discussing what it means to them. This informal series focuses on the artist making art in a low-threatening, extremely informal (sometime humorous) way. No bells, no whistles, just the music performed in a random, low-key setting followed by an unrehearsed chat. In an industry where everything often gets overblown and overmanufactured, Jon strives for a refreshing change. Artists have included fun., Charli XCX, Imagine Dragons, Alice Cooper, Joe Perry, Gary Clark Jr., American Authors, Echosmith,and many, many more!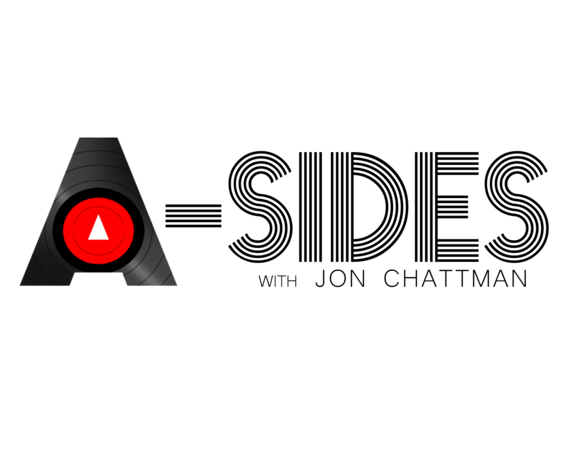 Stay Connected:
http://asidesmusic.com/
https://www.facebook.com/thisisasides
https://twitter.com/ThisIsAsides
Calling all HuffPost superfans!
Sign up for membership to become a founding member and help shape HuffPost's next chapter