The irony wasn't lost on me. Neither was the level of awesomeness. A few weeks ago, I was stuck in my car during a snowstorm awaiting a phone call from a legendary Beach Boy. As the phone rang - and with my frozen laptop fully charged, music legend Brian Wilson, a man synonymous with making harmonious sunny melodies, called and almost immediately - in my mind any way - the cold air gave way to visions of summer moving closer.
In a career spanning five decades, 2015 may very well be Wilson's finest hour, which is probably the ballsiest thing I've ever written. It seems pretty valid though. On April 7, he'll release his 11th solo studio album, No Pier Pressure, which marks a return to Capitol Records, his original label with The Beach Boys. Following the LP drop, he'll hit the road with his band, which includes former bandmates Al Jardine and Blondie Chaplin, this summer and tour over 15 U.S. cities. Rodriguez, star of the Oscar-winning documentary Searching for Sugarman, will open the concerts.
Getting back to the album itself, No Pier Pressure is a new take on an old approach for Wilson. "I was trying to recapture the 1960s mellow harmonies," he explained. Yet he added some layers to it - catering each track to different guest artists ranging from She & Him to Nate Ruess. "I have five guest artists on the album. I had a few in mind, and it evolved as it went on."
Expanding on that, he said, "We did one song at a time, and each song we took one verse at a time."
Altogether, Wilson said the entire process was a "no pressure deal" - the antithesis of his long-gestating classic Smile record which dropped in 2005. "We had to squeeze out each tune to complete the album," he recalled.
Moving on, Wilson said he's looking forward to his summer tour although he'd "rather be in the studio." Not shocking. He also mentioned show set lists aren't as big a deal as you might think. Despite an almost unfair catalog of hits, B-Sides that should be A-Sides, and more, he said it's simply a matter of "sitting down, thinking it over for awhile, and going one by one" in selecting the songs that make the cut.
The album and the tour combined with an upcoming bio-flick entitled Love & Mercy based on Wilson's life is truly making 2015 the Summer of Wilson. In theaters June 5, the film spans the icon's life and he's portrayed by two gifted stars portray him: Paul Dano and John Cusack.
"They're very good," he said of the actors, noting he didn't have creative control over the film but visited the set and put in a few cents.
In Wilson's back pocket will always be The Beach Boys. He said he wouldn't be surprised if they take to the road again in the future. Not a bad fall back option. Anyway, I'm going to stop this piece here. We all know what a gifted writer, producer, arranger and performer this man is. We know all of the awards, battles, and the everything in-between he's received and dealt with. The interview was brief, to the point, and all kinds of awesome. Catch him on the road, grab his handcrafted album, and see the flick. And as for summer, get here...now. We need you like we need Brian Wilson in this crazy world.
A-Sides "Delve Into Twelve" Countdown
Each week A-Sides unleashes its top 12 tracks of the week AKA the "Delve Into Twelve" based on the following contributing factors: songs I'm playing out that particular week no matter when they were released (think overlooked songs, unreleased tracks and old favorites), songs various publicists are trying to get me to listen to that I did and dug a bunch, posts and trends I've noticed on my friends' Facebook walls, and, most importantly: what my toddler is currently enjoying thoroughly.
12. "Elastic Heart" (LW-10) - Sia
11. "Lampshades on Fire" (LW-9) - Modest Mouse
10. "Life Underwater" (LW-11) - Flagship
9. "Hollow Moon (Bad Wolf)" (debut) - AWOLNATION
8. "Black Soap" (LW-6) - Ex Cops
7. "Prayer in C" (LW-4) - Lily Wood & the Prick, Robin Schulz
6. "Somebody New" (LW-5) - Joywave
5. "Ex's & Oh's" (debut) - Elle King
4. "Contagious" (LW-8) - Night Riots
3. "A Rush of Blood" (LW-1) - Coasts
2. "What Kind of Man" (LW-2) - Florence = the Machine
1. "No Cities to Love" (LW-3) - Sleater-Kinney
About A-Sides With Jon Chattman:
Jon Chattman's music series features celebrities and artists (established or not) from all genres of music performing a track and discussing what it means to them. This informal series focuses on the artist making art in a low-threatening, extremely informal (sometime humorous) way. No bells, no whistles, just the music performed in a random, low-key setting followed by an unrehearsed chat. In an industry where everything often gets overblown and overmanufactured, Jon strives for a refreshing change. Artists have included fun., Charli XCX, Imagine Dragons, Alice Cooper, Joe Perry, Gary Clark Jr., American Authors, Echosmith,and many, many more!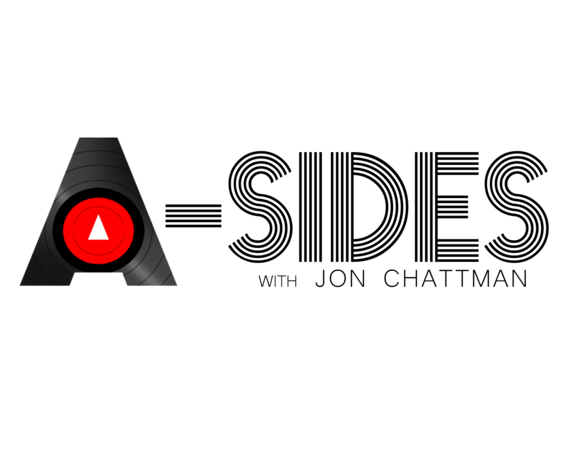 Stay Connected:
http://asidesmusic.com/
https://www.facebook.com/thisisasides
https://twitter.com/ThisIsAsides
Calling all HuffPost superfans!
Sign up for membership to become a founding member and help shape HuffPost's next chapter