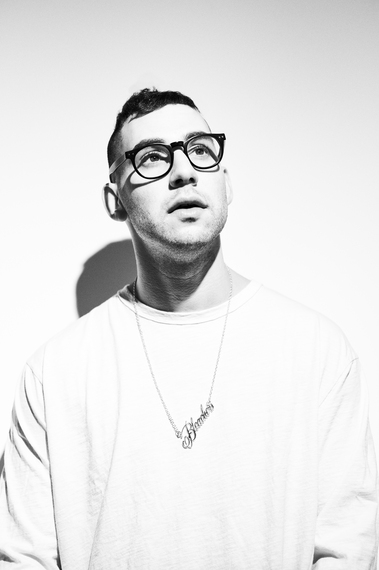 It's almost an insult or simply dismissive to refer to someone's "other" band as a side project even if it is one. It's even worse to ask that same person if their arguable "main" band is calling it quits. When you talk to Jack Antonoff of Bleachers and fun. neither should enter your mind. OK, they can but it's essentially a non-starter. Music matters than lame labels and questions, and pretty much everything else. So when Antonoff jumped on a phone call with yours truly (A-Sides) the last thing I wanted to discuss was whether fun's break is a break-up or if Bleachers is a hobby. Why? Because it pisses me off, and I'd imagine it's on steroids for him. Soap box I will get off.
Moving on, Bleachers is a full-fledged, full-evolving band from the very second "I Wanna Get Better" hit radio, became the song of last summer, and led to the debut release -- Strange Desire, which has been a huge success thanks to songs that have a retro-cool contemporary sound that does the 1980s justice. Bleachers are currently on a spring headlining tour "Bleachers Come Alive!" and have been selling out everywhere they go. If that weren't enough they've been selected as a VH1 "You Oughta Know" artist and even closed that music network's concert under the "Oughta" banner.
To get to it, everyone knows who Bleachers are as everyone knows how amazing Leonard Cohen's "Everyone Knows" is. Anyways, let's get to the interview with Antonoff.
Bleachers was never simply a side project though early on maybe you heard some rumblings in the media saying as much. But, this is a band. Period. Always was I'm guessing...
It always was. I never would mess around with peoples' emotions and put music out that didn't mean everything to me. It's just not what I do. I can't make records quickly. I can't do stripped down live shows. I'm all in on everything.
Fun's success a few years back was just nuts. Were you actually working on Bleachers' songs while on the road during the height of all this?
Exactly. It was good in that it didn't really give me too much time to focus on what was actually happening. I didn't think about it. I still don't like to think about it. [Success] can't help me become a better songwriter. I mean it's really cool and interesting but even now, I keep my head down and just try to do good work.
Now that you've been on the road with Bleachers for a bit, is it safe to assume you've started work on the next record?
Ideas are starting to pop in my head. I never plan anything. I can't plan to write. It's no different than the moment I did Bleachers. I wasn't compelled to write [I just did]. I usually don't write a lot of songs. I work on something until it really, really starts working. It has to have the key elements or I'll stop working on it.
When you were first starting with Bleachers, I imagine your fun. fans were the ones flocking to the show just to see you. Have you noticed the shift in that fans are really just coming for Bleachers now rather than the guy who played lead guitar for fun.?
At first, there was full separation with the first couple of shows. But, it was one of the things I knew going in. But, I know you can't sustain a project just because you're in a big band. No one gives a shit. The greatest joy has been seeing people come on their own for this band.
You've been nailing some covers on your tour. It must be a cool exercise figuring out which songs you can add something to or simply do justice, right?
I'm always messing around with covers. We did Tom Petty's "Don't Come Around Here No More," The Cranberries' "Dreams," and Fleetwood Mac's "Go Your Own Way." You're just trying to find a cool way to add something to it that sounds like our sound.
Fun is on a hiatus. Does it annoy you -- especially in this age of tweets and trolls -- that you constantly have to field questions whether you guys are done versus Bleachers stuff?
I've tried to get good at dealing with that. I mean if you work in an office you probably deal with nonsense. Working costumer service at the Apple Store, I'm sure you get frustrated.
At my job, I deal with people saying shit all day. It's an opinion in public that doesn't matter at the end of the day. I try to not use up all my energy anytime someone writes something stupid online. It's funny because anytime you click on those people, they always have like nine followers and have directed the same things to other famous people to just piss people off. It pissed me off even in little ways -- like when people would call Bleachers a side project. Then, I'm like I'll just make a great record and bust my ass.
It's such a double-edged sword though. Social media can actually be awesome for artists to get in touch with their fans in a pretty cool way that didn't exist before...
There's so much positivity, Social media can be really cool, you can have a conversation where someone asks you about lyrics, and then one f-cko will write something and it's like... just best not to focus on it. But, it's like how it's always been: you can be told 30 nice things, and at the end of the day, you focus on the one negative thing like someone hates your new hair cut. That's what the Internet is.
A-Sides "Delve Into Twelve" Countdown
Each week A-Sides unleashes its top 12 tracks of the week AKA the "Delve Into Twelve" based on the following contributing factors: songs I'm playing out that particular week no matter when they were released (think overlooked songs, unreleased tracks and old favorites), songs various publicists are trying to get me to listen to that I did and dug a bunch, posts and trends I've noticed on my friends' Facebook walls, and, most importantly: what my toddler is currently enjoying thoroughly.
12. "Somebody New" (LW-6) - Joywave
11. "Lampshades on Fire" (LW-11) - Modest Mouse
10. "Lydia" (debut) - Highly Suspect
9. "Prayer in C" (LW-4) - Lily Wood & the Prick, Robin Schulz
8. "The Ground Walks, With Time in a Box" (debut) - Modest Mouse
7. "Hollow Moon (Bad Wolf)" (LW-9) - AWOLNATION
6. "A Rush of Blood" (LW-3) - Coasts
5. "Black Soap" (LW-8) - Ex Cops
4. "Ex's & Oh's" (LW-5) - Elle King
3. "What Kind of Man" (LW-2) - Florence = the Machine
2. "Contagious" (LW-4) - Night Riots
1. "No Cities to Love" (LW-1) - Sleater-Kinney
About A-Sides With Jon Chattman:
Jon Chattman's music series features celebrities and artists (established or not) from all genres of music performing a track and discussing what it means to them. This informal series focuses on the artist making art in a low-threatening, extremely informal (sometime humorous) way. No bells, no whistles, just the music performed in a random, low-key setting followed by an unrehearsed chat. In an industry where everything often gets overblown and overmanufactured, Jon strives for a refreshing change. Artists have included fun., Charli XCX, Imagine Dragons, Alice Cooper, Joe Perry, Gary Clark Jr., American Authors, Echosmith,and many, many more!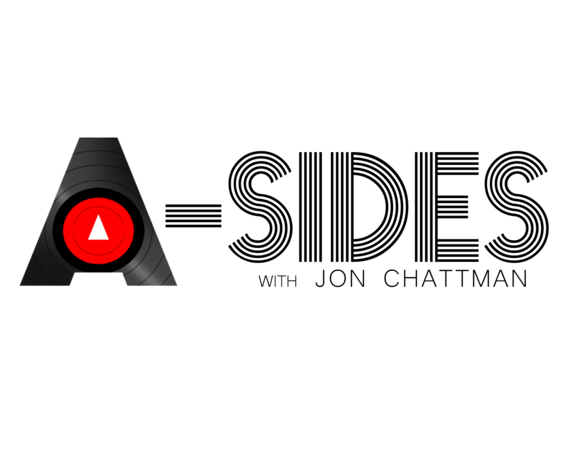 Stay Connected:
http://asidesmusic.com/
https://www.facebook.com/thisisasides
https://twitter.com/ThisIsAsides
REAL LIFE. REAL NEWS. REAL VOICES.
Help us tell more of the stories that matter from voices that too often remain unheard.