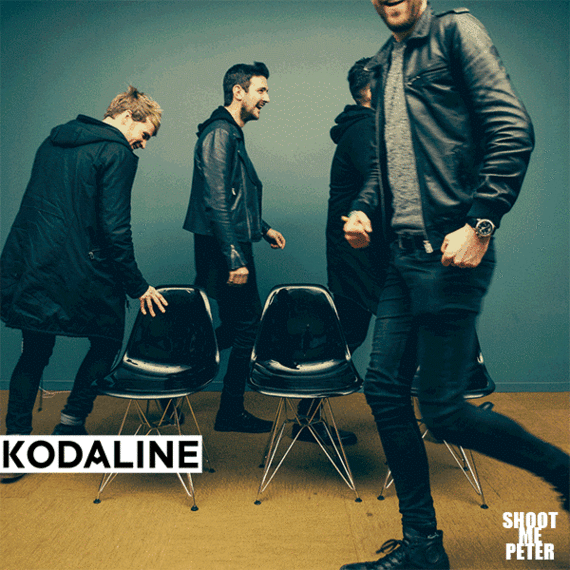 Kodaline images above and videos below courtesy of shootmepeter.com.
So many of the friends I had as a kid have come and gone. Sure, some of them are "friends" on Facebook but it's not the same. It's not like I'm sharing stories over beers or coffee, and I'm certainly not in a band with them. Well, I guess that's another reason to be jealous of Kodaline. The Dublin-bred rock band of childhood pals Steve Garrigan (lead vocals) Mark Prendergast (guitarist), Jason Boland (bassist) and Vinny May (drummer) have been a mainstay on alt-rock radio since they dropped their debut album - In A Perfect World - in October 2013, and rightfully so. The album was killer, and its single "All I Want," in particular, was featured in several television shows (Grey's Anatomy), movies (The Fault in Our Stars), and ad spots. As it should have - that song is gut-wrenching. But, they're more than just a pretty first single.
Kodaline's sophomore album, Coming Up For Air , just dropped and they're sharing more ear love. The band recently took part in an A-Sides session, performing a pair of songs ("Ready" and "The One"), sitting down for a chat, and as you can see above, spontaneously playing a game of musical chairs.
Like Kodaline, Night Riots have had a lot of traction on alternative rock stations and have been buds for quite some time. Formed in high school, the band, formerly known as PK, have been making music that sort of sounds like Gaslight Anthem fronted by Robert Smith or the other way around, or maybe not even at all. Comparisons suck sometimes. Let's just say Night Riots have a unique alt-rock sound all their own, and proved it on their current hit "Contagious," which hit number one on SiriusXM Alt Nation's Alt18 Countdown. The song comes off the Cali band's Howl EP, which immediately hit the Billboard Heat Seekers Chart.
The band - Travis Hawley (Lead Vocals/Synth), Nick Fotinakes (Guitar), Matt DePauw (Guitar), Mikel Van Kranenburg (Bass) and Rico Rodriguez (Drums) - recently filmed an A-Sides session at Primary Wave in NYC. Before you have a look and a listen, check their tour dates for the summer. Round, round they get around.
Watch the interview with Night Riots, click here.
A-Sides "Delve Into Twelve" Countdown
Each week A-Sides unleashes its top 12 tracks of the week AKA the "Delve Into Twelve" based on the following contributing factors: songs I'm playing out that particular week (no matter when they were released - think overlooked songs, unreleased tracks and old favorites), songs various publicists are trying to get me to listen to that I did and dug a bunch, song posts and trends I've noticed on my friends' Facebook walls and, most importantly: what my toddler is currently enjoying thoroughly with an assist from my newborn.
About A-Sides with Jon Chattman:
Jon Chattman's music series features celebrities and artists (established or not) from all genres performing a track, and discussing what it means to them. This informal series focuses on the artist making art in a low-threatening, extremely informal (sometime humorous) way. No bells, no whistles -- just the music performed in a random, low-key setting followed by an unrehearsed chat. In an industry where everything often gets overblown and over manufactured, Jon strives for a refreshing change.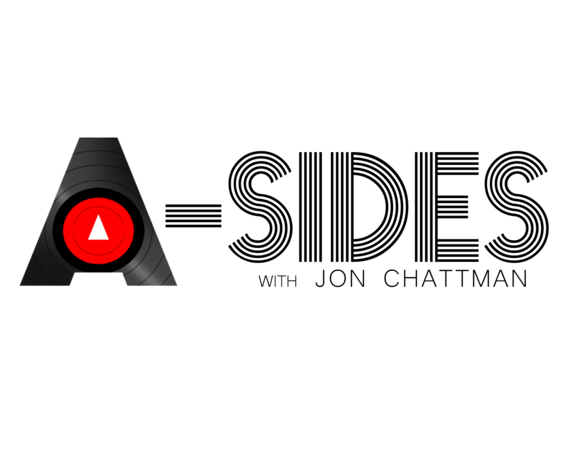 Stay Connected:
http://www.thisisasidescom/
https://www.facebook.com/thisisasides
https://twitter.com/ThisIsAsides
REAL LIFE. REAL NEWS. REAL VOICES.
Help us tell more of the stories that matter from voices that too often remain unheard.