For a two-member band, Flagship certainly make a lot of noise, and I don't mean that in a toddler (or STOMP) slamming pots and pans kind of way. Drake Margolnick and Michael Finster have a mysterious, sometimes subtly big sound - churning out dreamy alt-rock tracks with traces of folk and even retro '80s flair. That's a lot of adjectives, but here we are.
Speaking of which, "Life Underwater," the debut single from the Charlotte, NC-bred band, is quite infectious - easily in the top five best songs of 2015 so far. It's no wonder the song heated up alt-rock radio charts when it dropped a few months back. Thankfully, their self-titled debut album is just as deeply felt and, um, heard. Flagship are already working on an EP and sophomore LP, and thank goodness for that. Moving to the more immediate, they recently performed a pair of tracks acoustically and sat down for a chat - all for A-Sides.
Watch it all - filmed at Primary Wave in New York City - below. Yeah, you will.
Keeping with the sort of "two ships passing in the night" theme, we move to Fireships, the Brooklyn band created by Honey Brothers founder and NYC vet (music vet not actual veterinarian) Andrew Vladeck. Like Flagship, the band's self-titled debut comes at you with an alt-rock, folksy vibe but skews more Americana.
Vladeck's "veteranness" matched with his band mates Lauren Balthrop, Jason Lawrence, Chris Buckridge, and Hannah Thiem's awesomeness make for one singular takeaway: it's a carefully crafted, fun record. Watch "Fantasy" below, and follow the links to some more goodness.
Want more? Check out "Come Back to Me" here, and the A-Sides interview - also shot at Primary Wave - here.
A-Sides "Delve Into Twelve" Countdown
Each week A-Sides unleashes its top 12 tracks of the week AKA the "Delve Into Twelve" based on the following contributing factors: songs I'm playing out that particular week (no matter when they were released - think overlooked songs, unreleased tracks and old favorites), songs various publicists are trying to get me to listen to that I did and dug a bunch, song posts and trends I've noticed on my friends' Facebook walls and, most importantly: what my toddler is currently enjoying thoroughly with an assist from my newborn.
About A-Sides With Jon Chattman:
Jon Chattman's music series features celebrities and artists (established or not) from all genres of music performing a track and discussing what it means to them. This informal series focuses on the artist making art in a low-threatening, extremely informal (sometime humorous) way. No bells, no whistles, just the music performed in a random, low-key setting followed by an unrehearsed chat. In an industry where everything often gets overblown and overmanufactured, Jon strives for a refreshing change. Artists have included fun., Charli XCX, Imagine Dragons, Alice Cooper, Joe Perry, Gary Clark Jr., STP, American Authors, Echosmith,and many, many more!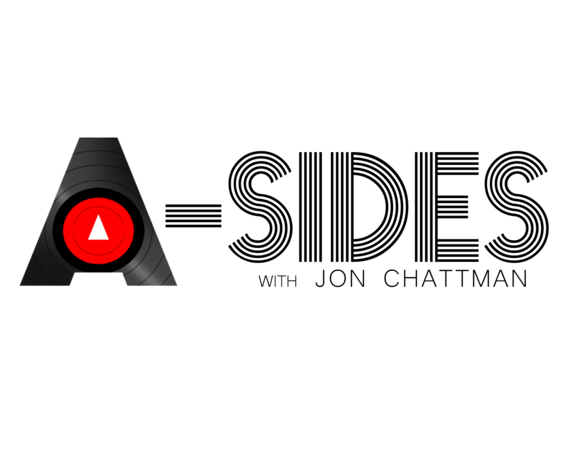 Calling all HuffPost superfans!
Sign up for membership to become a founding member and help shape HuffPost's next chapter