There were so many amazing artists - small, medium, and large - that played this year's Governors Ball on June 5-7, it'd be impossible to review all of the fest. Nearly two weeks later, I've given up. Thankfully, I have a pair of interviews filmed at the Ball (hat tip to videographer by shootmepeter.com and super intern JJ Adrian) with two pairs of rising, awesome acts: Priory and Angus and Julia Stone. Watch it all unfold below, and question why Nicolas Cage came up in the first place.
Priory
The rock-pop Portland duo Priory (Brandon Rush and Kyle Sears) have been on an upward spiral since they dropped their first single "Weekend," which is featured on their appropriately titled Weekend EP. Over a brief period, the tandem have toured with the likes of Kaiser Chiefs and The Kooks, made their late night debut on Jimmy Kimmel, and received love from outlets like USA Today, MTV and SPIN. OK enough background. Watch the Gov. Ball interview below and the music video for their breakthrough hit.
Angus and Julia Stone
We go from a pair from Portland to a indie-pop, folk bro-sis combo out of Australia. The well-traveled duo of Angus and Julia Stone have dropped their third album Angus and Julia and it killed in their homeland and has generated waves in the states. How could it not? It was produced by music master Rick Ruben. Anyway, I could list all the accomplishments over the last year - um, Coachella - but I'll jump ahead to the interview and music video for "From the Stalls." No sibling rivalry here, which makes me wonder if I should call my sister and start a band. Never mind. No musical talent there. Anyway, let's get to these talents.
Bonus Jonas
Fat White Family weren't at the Gov. Ball, and will likely never make it to your dinner table. That's all you're getting for a segue. Sorry. Anyway, this South London outfit now based in Brixton have gained their share of buzz with their all-out raw punk-psych-rock. The band, comprised of Lias Saoudi (vocals), Saul Adamczewski (guitar/vocals), Nathan Saoudi (keyboards), Adam Harmer (guitar), Jack Everett (drums), and Taishi Nagasaka (bass), made their network television debut this spring on Late Show With David Letterman, and continue to tour off debut album Champagne Holocaust.
These freaks (and I mean that nicely) also stopped by Primary Wave to record an A-Sides session. Watch FWF in all their glory below.
"Who Shot Lee Harvey Oswald?"
About A-Sides With Jon Chattman:
Jon Chattman's music series features celebrities and artists (established or not) from all genres of music performing a track and discussing what it means to them. This informal series focuses on the artist making art in a low-threatening, extremely informal (sometime humorous) way. No bells, no whistles, just the music performed in a random, low-key setting followed by an unrehearsed chat. In an industry where everything often gets overblown and overmanufactured, Jon strives for a refreshing change. Artists have included fun., Charli XCX, Imagine Dragons, Alice Cooper, Joe Perry, Gary Clark Jr., STP, American Authors, Echosmith,and many, many more!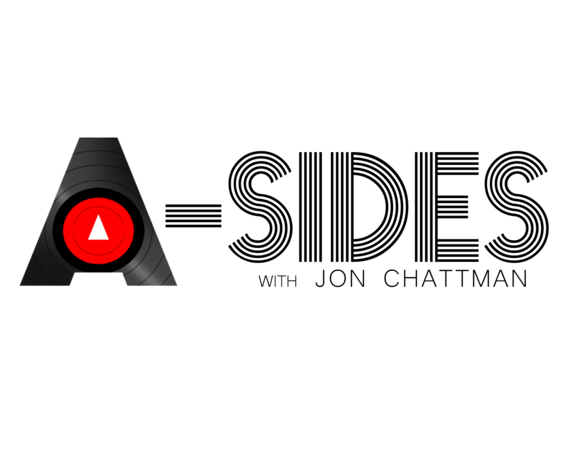 Calling all HuffPost superfans!
Sign up for membership to become a founding member and help shape HuffPost's next chapter