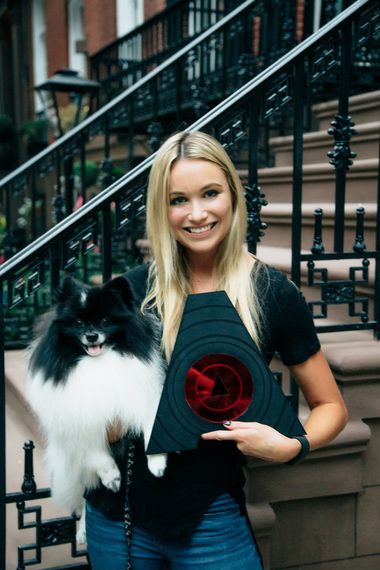 Photo by shootmepeter.com
The expression "not just another pretty face" is used more times than Nicolas Cage is Photoshopped into ridiculous situations on the Internet. It's redundant and a way for writers to acknowledge their interview subject is beautiful, and secondly segue to the substance. Let's just focus on the latter since the former is obvious. Does that make sense? What I'm saying is Katrina Bowden's career extends well beyond magazine shoots and her Esquire "Sexiest Woman Alive" status.
Arguably best known for her role as Liz Lemon's millennial assistant Cerie on the Emmy-winning 30 Rock for seven seasons, the actress and former model currently stars as a call girl named Fortune on Ed Burns' Public Morals. The series, which is produced by some dude named Steven Spielberg, will air its two-hour finale on TNT next week.
Earlier this month in NYC, Bowden discussed the series, running the NYC marathon, charity work, and her former 30 Rock co-star Tracy Morgan's comeback. The New Jersey native was joined by her dog Puffin, who I may or may not have tried to interview.
To watch the A-Sides interview, click here.
About A-Sides with Jon Chattman: Jon Chattman's music series features celebrities and artists (established or not) from all genres performing a track, and discussing what it means to them. This informal series focuses on the artist making art in a low-threatening, extremely informal (sometime humorous) way. No bells, no whistles -- just the music performed in a random, low-key setting followed by an unrehearsed chat. In an industry where everything often gets overblown and over manufactured, Jon strives for a refreshing change. Artists featured on the series include Imagine Dragons, Melissa Etheridge, Air Supply, Joe Perry, Alice Cooper, fun, Bleachers, Charli XCX, Marina and the Diamonds and Bastille.
Popular in the Community