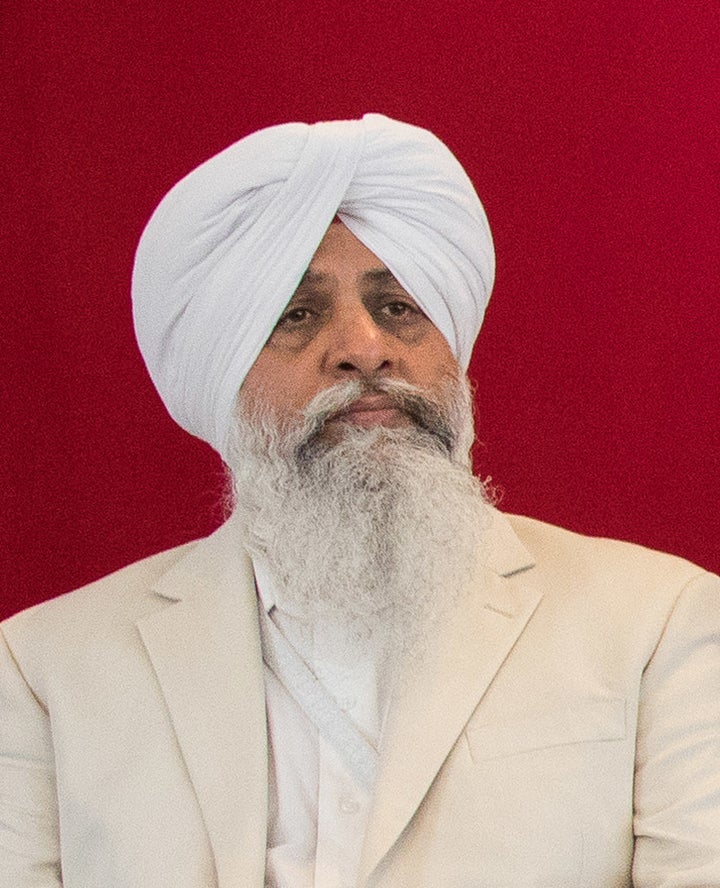 First in a series of of editorials by the author in response to Donald Trump's improbable ascendance to the Oval office. Also see:
I have to confess that I did not vote for you. However, you won a free and fair election and therefore I address you as my President.
As a Sikh American I have to tell you that the few days following your election have brought back powerful feelings of disquiet that I and my fellow Sikhs experienced both in the aftermath of 9-11 and the Oak Creek shootings. As we reeled from the attacks on the twin towers, Sikhs all over America and their Muslim brethren were vilified and attacked. Eleven years later we were horrified when a hate filled bigot walked into a Sikh sanctuary and opened fire, taking the lives of gentle souls at worship whose only crime was that they looked 'different'.
As I reflect back on those dark days, the inevitable feelings of shock, horror and helplessness are transcended by two glorious expressions of our shared humanity that gave me hope and strengthened my faith in the values of this great nation that has been my home for the greater part of my life.
Six days after 9-11, President George W. Bush visited the Islamic Center of Washington DC and unequivocally condemned the targeting of Muslims in the aftermath. As a Sikh I cannot even begin to explain how profound President Bush's gesture seemed and the extent to which it reassured me that the expansive and egalitarian heart of America continued to beat as strongly as ever.
In the aftermath of the Oak Creek shootings something almost miraculous happened in Boston, where I live. The overwhelming compassion that the horrible act drew from the Interfaith community inspired me to organize a Sikh service at Trinity Church in Boston, where fifteen hundred Muslims and Jews, Catholics and Protestants stood shoulder to shoulder in solidarity with their Sikh brethren and broke bread with them affirming that the bonds of our common humanity were powerful and enduring. That egalitarian heart of America was a palpable presence in Trinity Church that day.
Mr. Trump, it saddens me to say a few days after the election, the heart does not seem to be beating as it should be.
Swastikas on the doors at the New School. Calendar invites for daily lynchings at U Penn. Threats in Michigan to set a young Muslim woman's hijab on fire. Sixth graders in LA being mocked and threated with deportation by a substitute teacher. A US postal worker in Massachusetts screaming at a customer, insisting that he 'go home'.
Even as a Sikh, armed with the enduring strength of my faith and the unique principle of 'Chardi Kala,' ever ascending high spirits, it is difficult for me to not experience some despair. My children were born in this country. They know no other home. What sort of nation will they inherit? What anxieties and petty humiliations await them because of their 'otherness'?
Trust me! I am not alone in feeling this.
There are many who would say that you had a hand in unleashing the hounds of bigotry that bay unabashedly about us. Honestly, I don't care because what happens next is much more important.
You will be the President of those who turned out in record numbers and voted you into office, but you need to remember that you will also be the President of those who did not. Even more importantly you are accountable to those Americans who feel particularly vulnerable today, buffeted by the powerful winds of change that have unlocked the gates of the most powerful office in the world for you.
Ultimately, you will be judged neither by your most ardent followers nor those who vilify you in the strongest terms. You will be judged by history.
How will President Trump be remembered? As the demagogue who stood idly by as the lunatic fringe that flew his colors systematically dismembered the egalitarian ideals that are the underpinnings of this great nation? Or perhaps as the visionary leader who embodied the best attributes of the millions of decent and god fearing people who handed him the keys to the kingdom.
The choice is yours to make and your words and actions in the next few weeks will impact the lives of millions. There are many like me hope that you will take the latter path and wish you every success and Chardi Kala as you begin your journey.
I leave you with these words from Guru Tegh Bahadur, the Ninth Guru of the Sikhs, who was no stranger to adversity himself, uttered in 1672 as he girded up for the fight against intolerance:
"Bhai kahu ko det naeh, naeh bhai manat aan" : None I seek to frighten, nor am I afraid.
I hope these powerful words will illuminate your path.
Sarbpreet Singh is a playwright, commentator and poet, who has been writing while pursuing a career in technology for several years. He is the author of Kultar's Mime, a poem about the 1984 Sikh Genocide. His commentary has appeared on NPR's Morning Edition and Worldview, The Boston Herald, The Providence Journal, The Milwaukee Journal and several other newspapers and magazines. He is the founder and director of the Gurmat Sangeet Project, a non-profit dedicated to the preservation of traditional Sikh music and serves on the boards of various non-profits focused on service and social justice. He is very active in Boston Interfaith circles and serves as a spiritual advisor at Northeastern University.
REAL LIFE. REAL NEWS. REAL VOICES.
Help us tell more of the stories that matter from voices that too often remain unheard.
BEFORE YOU GO
PHOTO GALLERY
Sikh Volunteers Deliver Thousands Of Meals