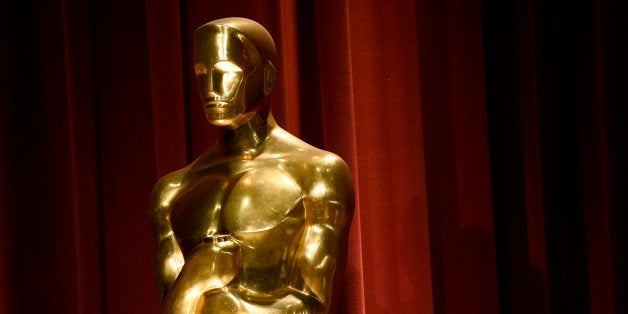 Accusations of racism are always a little shocking. Especially when it's directed at a generally liberal bunch like the Hollywood elite. So when outrage boiled over at the lack of diversity in the Oscar nominees (#OscarsSoWhite), some people were simply confused.
One friend even asked me how 6000+ Academy voters could possibly conspire to be racist. Here's how...
Let's assume we're talking about 6000 progressive non-racist Academy voters (which they probably are). About 94% are white, and 76% are male. They may have black friends, but they tend to like a certain kind of movie with a certain kind of lead actor... It just speaks to them more. When they go to vote, you end up with a narrow view of the world. A "racist" outcome.
This isn't about specific actors or films. Remember, these awards are not given based on empirical data, but gut reactions, so it's pointless to argue that one actor deserved it more than another. It's entirely subjective and therefore not provable (I still think "Sense and Sensibility" is way better than "Braveheart," so y'all can suck it).
What *is* provable is that minorities and women are poorly represented at every level of this industry (hell, there are country clubs with a more diverse makeup than the Academy of Motion Picture Arts and Sciences, or AMPAS). And it's never more evident than at these awards.
The rest of the industry can shrug off the imbalance and say "what can little ol' me do about it?" but here is the one entity that can actually affect sweeping change with a single move. Of course, it requires the kind of revolutionary act that makes old white men tremble, but it is also the kind of line in the sand that sets an example for the rest of the industry and country...
In the next year, AMPAS should double its membership, accepting all the women and people of color it's shut out of the industry for far too long.
Don't know where to find those people? I'm sure we can all help you. Start by asking your host (I can only imagine the discussions taking place to get Chris Rock to "tone it down." Remember 2005? This year, he's already referred to the awards as the White BET Awards. Personally, I can't wait).
Honestly, what is the alternative? To let the desegregation happen "naturally"? Someone get me some statistics on the last time AMPAS members had a dialogue with a person of color (ordering at the drive-thru doesn't count). Last year, 10% of the voters didn't even bother to *watch* Selma.
This Christmas, J.J. Abrams stepped up to the plate and broke every box office record... your move AMPAS.
Popular in the Community