Much of my time is spent in hotels and vacation rentals. In 2012, I took 14 trips -- not nearly as many as a lot of road warriors -- but I do travel more than most of my friends.
Throughout my years of being on the road, I've become mesmerized by the wide variation in the levels of customer service. For me, one recent experience has set an entire new level of expectation.
First off, I'm a pretty easy going customer. I don't heckle waiters. I hardly ever complain if I've asked for a king-sized bed and end up with two queens. I've spent time in the service industry and I have a natural sympathy toward anyone who is willing to wait on me. However, even though I'm easy going, I am always keenly aware of customer service levels. I might not tell you I'm disappointed, but I love to tell stories -- about the very good and the very bad.
And, on a recent trip to Las Vegas I had a life-altering customer service experience.
My best friend organizes a conference every year and I often tag along. The event typically falls over my birthday weekend, and we try to celebrate between conference sessions and my lounging at the pool of whatever swanky hotel she's selected. This year the event was at the Cosmopolitan.
On the second morning of the conference, I had made my way through the breakfast buffet piling food items on my plate, including a container of yogurt. I sat down to eat my bacon and eggs while chatting up my table mates, then I picked up the yogurt and glanced around for a spoon. The silverware that was rolled into my napkin had a knife and fork, but no spoon. In my haste to eat, I'd overlooked the fact that the spoons were on the table with the yogurt and cereal and I'd missed them.
Not exactly mind-blowing, I'll admit. But, hold on a minute. Because I'm engulfed in a fairly vigorous conversation about the conference with one of my table mates, I look around for a few seconds and decide I don't want to interrupt the conversation by getting up to grab a spoon. As I reach for my fork to eat my yogurt, a spoon magically appears over my left shoulder. I am stunned and turn around to a man smiling, holding out a spoon. Almost speechless, I get up and ask his name. Miguel. Then I ask Miguel how he knew I needed a spoon. He says simply "Because you didn't have one."
There were 300 people in a breakfast area with a bunch of banquet servers and it was pure chaos. And out of this chaos Miguel noticed I needed a spoon? Then he brought me one? Yup, MIND-BLOWING.
Later that day I skipped my coveted afternoon at the pool, applied make-up (something I never do on vacation), and asked my BFF to arrange an interview with Drew, the Banquet Manager so I could dive deeper into this craziness.
As Drew and I sat down, I started in on my prepared a list of questions: How did this happen? How do you train people? How do you reinforce it? His responses included all the things you would expect: great hiring, rigorous training, a good working environment. His core answer, however, was that they "empower employees to think outside the box to create stories worth telling." Stories worth telling. I love stories and mine was certainly worth telling so much so that by the time I sat down with Drew I'd told it a few times and am now writing about it.
Drew shared with me that the Cosmopolitan believes in unscripted customer service and letting employees do what they need to do in order to do a good job. They encourage employees to service guests in original ways and they have very few rules as to how their employees accomplish that goal. A spoon certainly counts. So a big shout-out to Miguel Casillas, the banquet server who blew my mind.
This is an amazing example of one of the principles of Great Customer Service- Being Aware. (I'll write about a few others in my next post.) By simply being aware, Miguel stunned me into speechlessness, which is a very difficult task. I've probably told that story a couple dozen times since then, mentioning the Cosmopolitan over and over again. You can't buy that kind of amazement. You have to create it.
As an additional note, later that night when my friend and I returned to our suite, there were 12 beautiful cupcakes with a Happy Birthday message and card. Thank-you Drew Bachhuber! He sent them after finding out it was my birthday, and was another example of how the hotel empowers their employees to treat guests.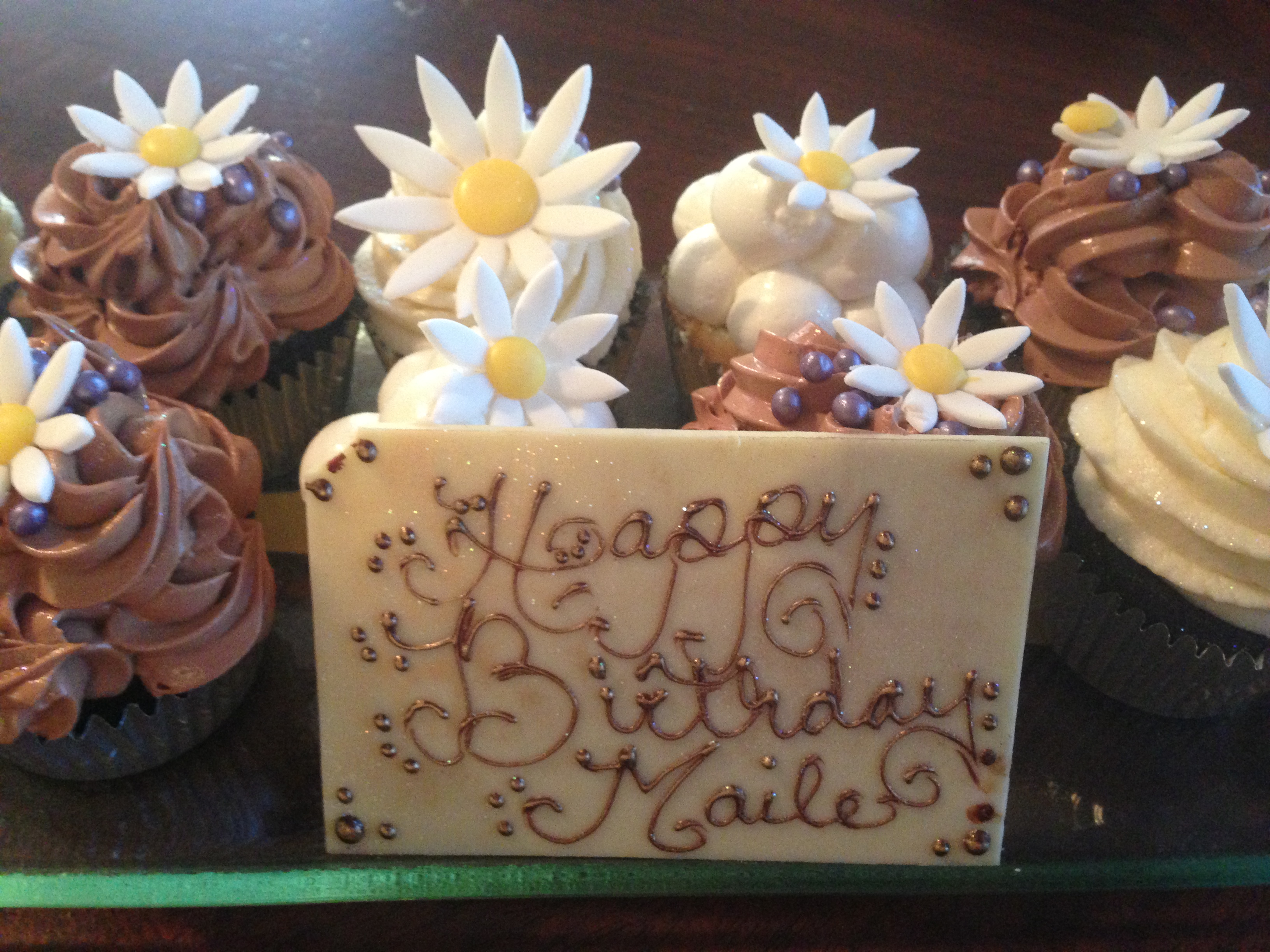 Truth is, I'm not in love with Las Vegas. I go when I have to and I don't typically choose it as a leisure destination. But trust me, this experience has forever changed my view of great customer service and simply being aware of a guest's needs. The Cosmopolitan is in my heart forever as having set a new standard -- and I might actually head there again, just to see if they can repeat it.
Maile Keone is an entrepreneur, writer and traveler. She currently works in the vacation rental industry helping people stay in cool places.
Popular in the Community