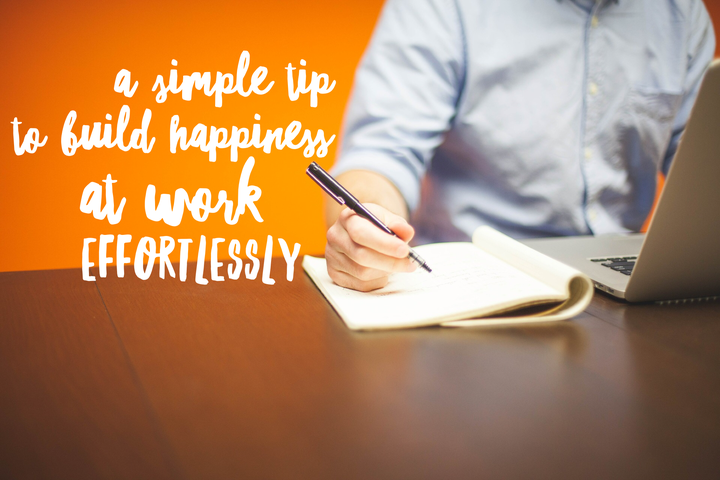 I know from personal experience that your outlook and perspective drive your success on the job. Hundreds of research studies have been completed that prove that happiness leads to success, not the other way around. So the natural question folks ask is, what can I do to increase my happiness? Well, we know from research and experience that the tools of gratitude, kindness, exercise and mindfulness are critically important. Incorporating these into your life create a regimen that leads to a happier life, both a professionally and personally. Then I read this article, "The Importance of Happiness at Work," which took a somewhat different perspective. It was a view I found quite interesting.
It advised that "Happiness is not an end goal, but rather the actual joy we feel while striving towards our potential." So basically, the premise is that happiness isn't something to be achieved but rather the feeling we have when we're pushing ourselves to do something a little further than what we've done before.
I had to think about that in perspective to working a day job. Sometimes we're not the one who determines what the most important objective is at the job. Even still, we can set a goal regarding our potential at the job that is something important to us personally. For example, in a sales position achieving (or overachieving) quota is the ultimate mark of success. But in looking at that goal you know one of the benchmarks is getting enough opportunity in the funnel to actually have some business to close. That means you need to find more people who want to buy what you sell. So having a benchmark about meeting a specific number of new contacts every week and meeting that goal is something that will give a salesperson immediate happiness and pride in the short term. However, it should also lead to achieving that ultimate goal of quota attainment and the accompanying dollars earned.
Sometimes when you aren't the master of your fate for those 8+ hours a day you need to break things down to a level that gives you a little sense of accomplishment on the regular. There are up days and down days. Maybe today your goal is catch up on your email so you face Monday with a clean slate. Whatever you need to set as a goal and then achieve in the short term is something that can actually make you happier, believe it or not. As that article also makes pretty clear, managing your thoughts,, outlook and perspective is critical to happiness at work. So maybe we should start right there.