Aug 28 (Reuters) - The seventh time Catherine Duff contracted C. diff, a debilitating infection of the gut, she did not respond to antibiotics. She believes her life was saved by a transplant of her husband's feces.
Several companies are now testing their own variations of fecal microbiota transplantation (FMT) in a race to market a treatment for a stubborn bacterial infection that kills 29,000 Americans every year.
Cambridge, Massachusetts-based Seres Therapeutics Inc and Roseville, Minnesota-based Rebiotix Inc have begun late-stage trials of their respective treatments, with the latter company aiming to launch a product by the middle of 2019.
"It's like getting a 'flu shot," said Rebiotix Chief Executive Lee Jones, referring to her company's enema therapy.
First documented centuries ago in China, the concept of replenishing a patient's gut with bacteria from a healthy stool has been used in the United States only since the 1950s, with little regulation, according to the Fecal Transplant Foundation.
In 2013, the U.S. Food and Drug Administration sanctioned FMT as a last-resort therapy for recurrent strains of C. diff, or clostridium difficile infection - an infection common in U.S. hospitals that in some cases has grown resistant to antibiotics.
The FDA still considers FMT an "investigational treatment" pending further research into its safety and effectiveness.
Duff, who founded the Fecal Transplant Foundation, said no doctor in her home state of Indiana would administer treatment when she contracted the antibiotic-resistant strain in 2012. Too sick to travel, she and her husband took matters into their own hands.
After his stool was cleared as healthy, he mixed a sample with saline, put it in a blender and administered it by enema. Four hours later, Duff was able to get dressed and walk downstairs - something she hadn't done for "months and months."
"It's a very simple procedure," she said. "The major barriers to people doing it are finding the right donor and, I guess, what you call the 'ick' factor."
'EVERY DONOR IS DIFFERENT'
For now, FMT requires a stool sample to be screened, liquefied and delivered to the colon by nasal or rectal tube. Multiple studies have shown the technique to be largely successful in preventing relapses, following antibiotic therapy.
Patients must either find their own donor, as Duff did, or turn to a stool bank. According to the Fecal Transplant Foundation, fewer than 3 percent of the population qualify as a healthy donor.
"Every donor is different. Every center preparing fecal transplants is different," said David Cook, head of research and development at Seres. "It doesn't undergo the kind of rigorous checks for quality control that a modern pharmaceutical does."
Partly to sidestep the "ick" factor, Seres and two other Massachusetts-based companies, Finch Therapeutics and Crestovo LLC, are developing a pill to deliver FMT - a solution that would eliminate the cost and risk of a colonoscopy.
Seres' treatment missed its main goal in a mid-stage study but, after tweaking its original design, the company initiated a late-stage trial in June. Crestovo and Finch expect results next year from mid-stage trials of their oral treatments.
Finch Chief Executive Mark Smith said capsules would also be "easier to scale for patients."
The potential market is large: half a million instances of C. diff infection are recorded every year in the United States, with 85,000 to 110,000 patients likely to experience a relapse, according to Seres.
Research firm GlobalData forecasts that the potential market size for C. diff treatments in seven key markets - the United States, Britain, France, Germany, Italy, Spain and Japan - will rise to almost $1.7 billion by 2026 from $630 million last year.
Smith said he expected new therapies to be priced competitively with existing C. diff antibiotics, such as Merck & Co's Dificid.
From autism to obesity, the potential also exists for FMT to treat other conditions. Nearly 200 clinical trials of the treatment in various forms are under way.
"I don't think anyone has it quite nailed yet," said James Burgess, co-founder of non-profit stool bank OpenBiome. "But many of the hypotheses that are emerging seem reasonable." (Reporting by Natalie Grover in Bengaluru; Additional reporting by Manas Mishra and Tamara Mathias; Editing by Robin Paxton)
Before You Go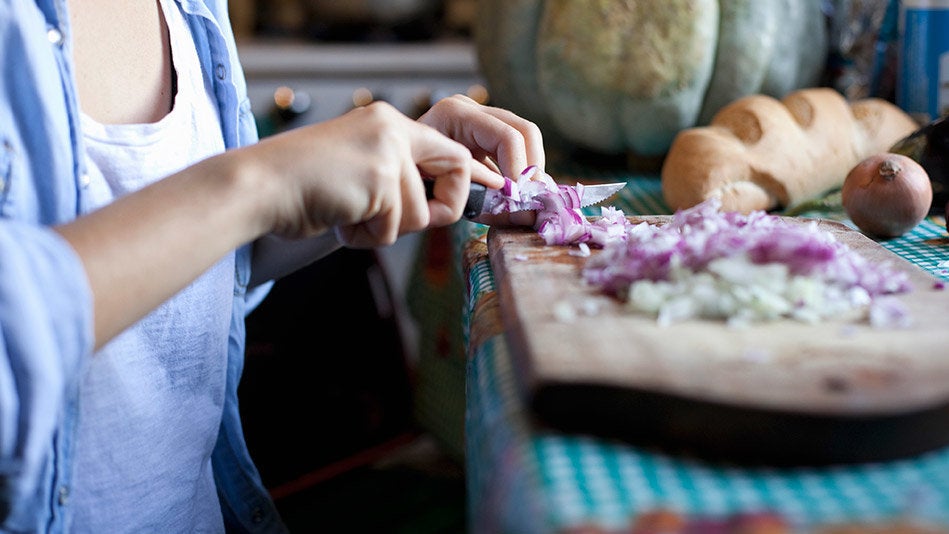 Foods Your Gut Hates