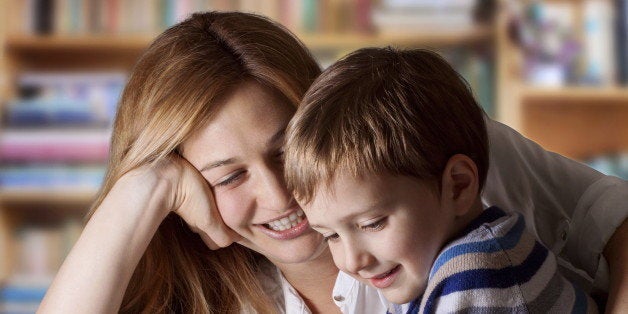 Whether you are a newly single mom or have been struggling with your credit and finances for awhile, I'm here to guide you to better credit and some peace of mind. Below are my best tips to building your credit score. I know these tips work because these are the steps I took after I became a newly single mom and knew almost nothing about credit and finances. No matter what background or amount of knowledge you have about finances you can begin today to learn how to build a secure and responsible financial future for yourself and your family. You've got this far already, just keep going!
1. Get a copy of your credit report: The most important first step is to know your beginning point. Know what your credit report says about you by getting a free copy at www.annualcreditreport.com. You can buy your FICO score with a credit report by visiting www.myfico.com, which I'd recommend doing once a year, so you can track your progress. Examine your report for any old, bad debts or old accounts with your ex that need to be addressed, errors, and fraud or identity theft. If you find anything that needs to be fixed, contact the creditor or bank and the credit bureau to resolve the issues. Get everything in writing!
2. Create a better future with new credit: Your next step is to focus on the future and building new, healthy credit from today going forward. Get one new credit card. You may have a tiny credit limit or even may have to get a secured credit card, both are great. Begin charging on the new card, but make sure to keep your balance within reason and no higher than 20 percent of your limit. Regularly using the card and keeping balances low will help your credit score begin rising.
3. Create healthy habits: Also critical to establishing good credit and raising your score is to create some healthy habits now that you will practice from now on. Three of the most important are to pay all of your bills, pay them in full and on time. By paying your bills on time and keeping your credit card balances within 20 percent you will begin to see your credit score rise.
4. Put time on your side:The last step is to let time and consistency work in your favor and after six, then twelve months you will see your credit score go up. Keep going, don't quit! Once your score has improved and you have more credit options available to you, begin to open a (small) variety of credit accounts, which will help your score grow some more.
Most importantly, do not get in over your head. Make sure you are only using credit to help build your score for a major future milestone, like buying a home. If you are tempted to use your credit to finance your monthly expenses, you are bound to get yourself in trouble. Be smart, keep learning by my credit tips http://www.readyforgoodcredit.com, and make good decisions! If I can help, let me know. Read more of my credit advice for Solo-Moms at ESME.com/resources/work-and-finances.
Calling all HuffPost superfans!
Sign up for membership to become a founding member and help shape HuffPost's next chapter