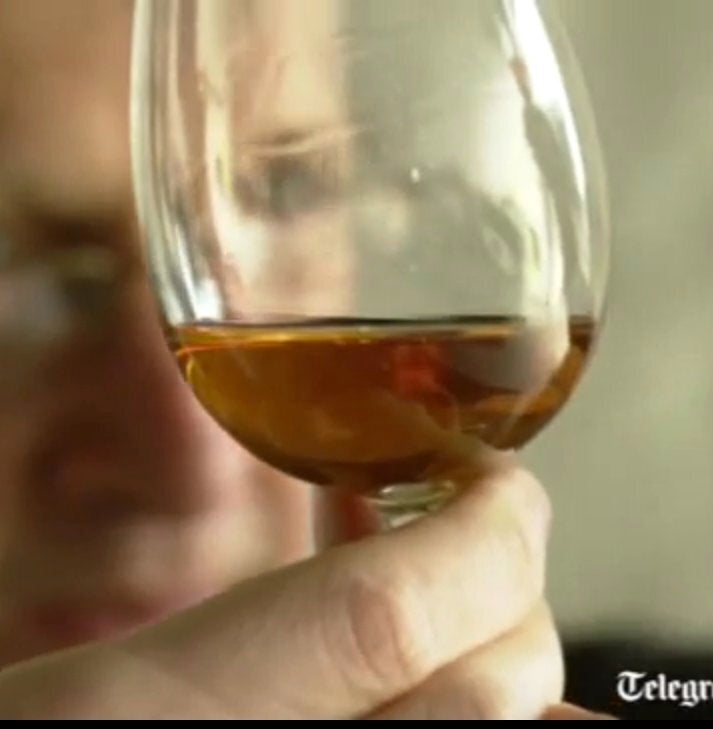 Seattle is known as a city with first class restaurants and residents with exceptionally high culinary demands. Being nearly a "serial food festival attendee" since 2007, I had to witness what the Taste Washington event was about. This two-day trade and consumer's event brought together 200 wineries and nearly 50 restaurants in Seattle's unique CenturyLink Field Event Center. I couldn't resist this culinary and wine adventure and there I was ready to taste, indulge and review.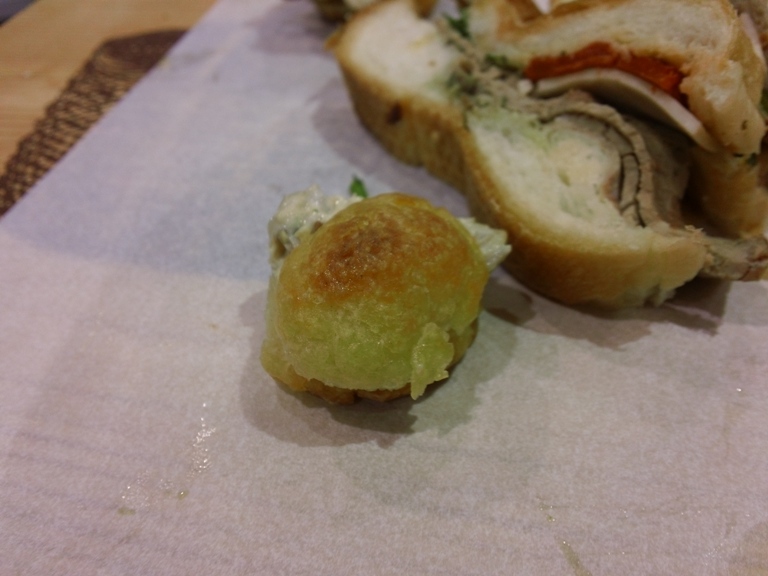 Looking at my wine list and notes, it is surprising to see how many different varieties are grown in this Northwestern State. Once known for its off-dry Rieslings, now Washington produces nearly everything: Cabernet Sauvignon, Cabernet Franc, Merlot and even Syrah and Petit Syrah, Petit Verdot, Tempranillo, Malbec, Sauvignon Blanc, Albariño, Chardonnay and Viognier. The Bordeaux and Rhône as they are called varietals are doing particularly well due to the state's compatible to Mediterranean climate.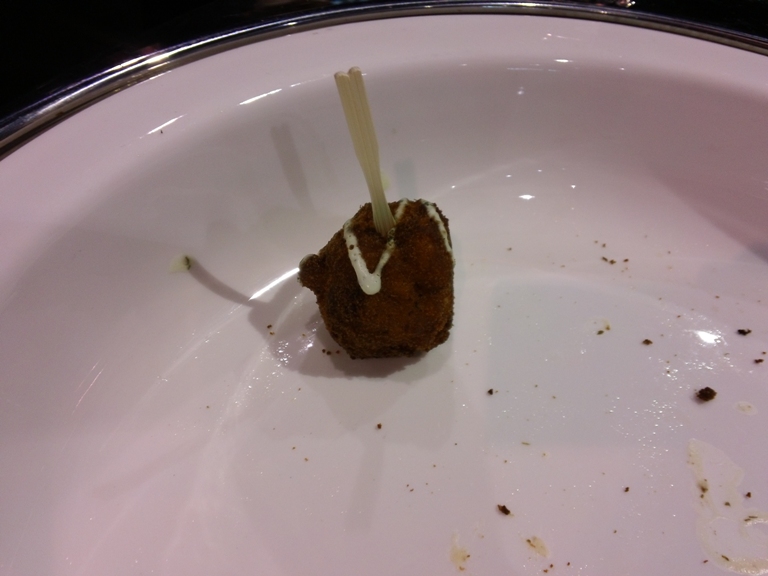 The state has been known for its Red Bordeaux blends. The 2008 Robert Smasne Owens Reserve Red Bordeaux Blend from Columbia Valley ($105) tops the list and the 2008 Estate Red Bordeaux Blend ($85) from Figgins is also exceptional. Another one with many stars is the 2009 Ruby Leigh Red Bordeaux Blend from Sparkman Cellars ($45). Those wines do not come cheap, but I find them complex and sophisticated and much "fresher" compared to their cousins from France. The White Bordeaux blends are increasingly popular. The 2010 White Bordeaux from Buty Winery is light and crispy ($25), and it's also worth mentioning the elegant 2011 SBS White Bordeaux Blend from Cadaretta ($23).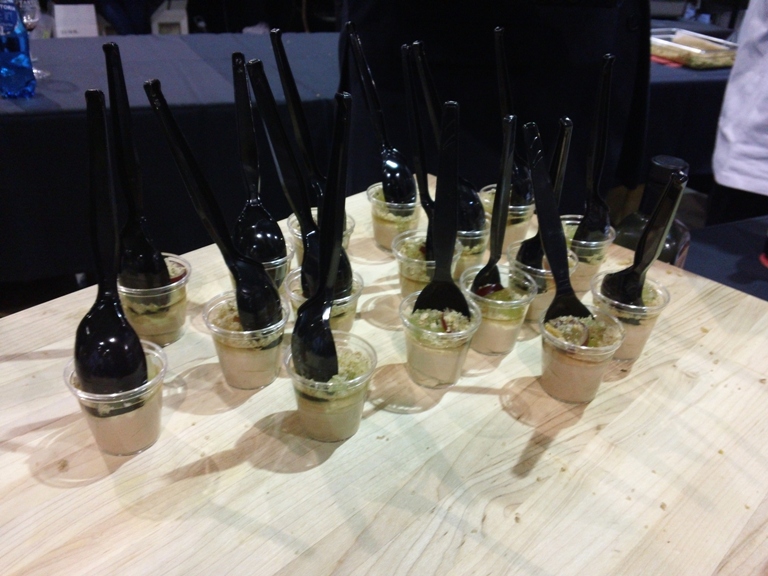 The Rhône blends are equally impressive. With a climate similar to the Rhône region, expect to get superb Rhône style blends. If you tried the following, you wouldn't be disappointed: The AniChe Cellars 2010 White Rhone Blend ($22); the 2006 Trinite Red Rhône Blend from Columbia Valley ($25); the 2010 Red Rhône Blend from Southard Winery ($20); and Glen Fiona's 2008 Cuvee Parallel 46 Red Rhône Blend ($25). Cheaper than the Bordeaux blends, they are beautifully balanced, fruity and younger.
The pairing food was outstanding. Innovative presentation, excellent flavors, inspiring tastes; the event was a gastronomic heaven. Only the descriptions are enough to create mouth-watering experiences, let alone the actual food: Maple-cured and smoked pork belly with blackberry gastrique and spicy slaw (Blackfish), Macadamia nut-crusted halibut with pineapple-mango salsa (Cedars Café), Dungeness Crab Cake with sweet corn puree (Cutter's Crabhouse), Chicken-liver mousse with port wine gelée grapes and sea salt (RN74) just to name a few. The fried chocolate bread pudding with Bourbon caramel-vanilla milkshake was a masterpiece of a dessert offered by Tulalip Resort Pastry Shop.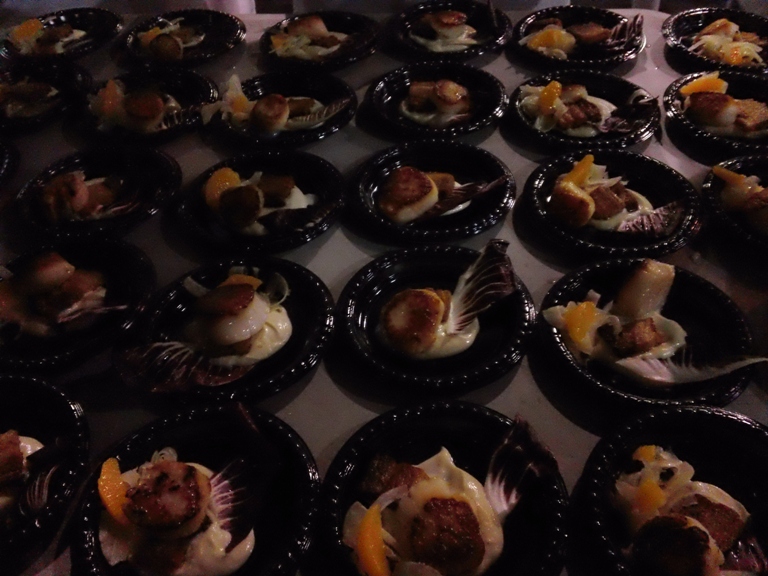 Taste Washington confirms that the Washington State can deliver high-class wine blends both Bordeaux and Rhône style but also puts Seattle in the map of culinary excellence. I now come to realize why Seattle residents are so demanding and rather difficult when it comes to food and wine pairings.
For information about Washington State Wine Regions and AVAs, click here.
Related