A this year's Tribeca Film Festival, I watched a film that pushed the envelope for me. That phrase is such a cliche, I know, but what Antonino D'Ambrosio has done with Let Fury Have the Hour is making me rethink everything I took for granted in my life.
While there are many groundbreaking messages in D'Ambrosio's film, the mantras that have personally caused me to reevaluate my writing, my thinking and the way I relate to my fellow human beings run the gamut from "It's about being for something, not against it" to "We are all born citizens of the world" and "Approach everyday problems creatively, as an artist." But instead of a film that preaches and teaches, D'Ambrosio and his multi-talented, impressive crew of artistic activists manage to take the audience on a journey, one that guarantees to change us and the way we view the world around us.
I am myself a product of the "us against them" mentality of 1980s, first perpetrated by leaders like Margaret Thatcher and Ronald Reagan, which aimed at separating the individual from the community and created a chasm that would resonate around the world. We are still living, and fighting, the results of those powerful actions but as long as there are wonderful people like Antonino D'Ambrosio to help us fight the good fight, we may end up being OK after all.
Let Fury Have the Hour is a cinematic movement, not just a film, and as such, it deserved a different kind of piece. That's why I wanted D'Ambrosio's answers to be framed by the faces of some of the exceptional artists from all different disciplines who collaborated on his film.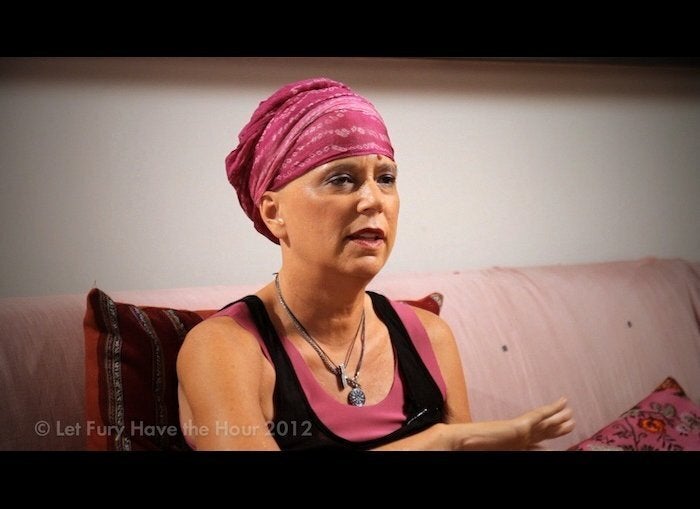 Let Fury Have the Hour
All images ©La Lutta NMC/A Bricklayers Union Productions, used with permission
Popular in the Community