This is a guest blog by Dedo Baranshamaje, Director of Special Projects at Segal Family Foundation. It's always nice to read posts from one of our own team members. As a native Burundian, Dedo has seen the power of radio as a means of spreading messaging--both good and bad. Despite the political instability and resulting violence in Burundi over the past two years, there are stories of inspiration and hope on the airwaves still... Dedo describes one of them below. Enjoy!
At 6:30pm on a weekday in Bujumbura, families gather around their radio to listen to their favorite serial program. It is not uncommon to see Burundian men holding phones close to their ears, listening to Agashi ("Hey! Look Again!") with big smiles on their faces. During a field visit in Gitega, a central province of Burundi, I saw men in a predominantly Muslim community gathered at their usual spot for evening tea, listening to Agashi. It can be difficult to know what catches peoples' attention these days, but this is for sure in Burundi: Agashi--a soap opera like Days of Our Lives or The Bold and the Beautiful--has won everyone's hearts. The dramatic radio program weaves in health, nutrition, and sex ed content while addressing difficult and taboo topics with humor and satire.
Agashi is produced by Population Media Center, one of our leading partners in attitude and behavior-change communications around sexual and reproductive health. With funds from Segal Family Foundation, United Nations agencies, and embassy representatives, Agashi became the most successful radio program Burundi has ever known. It provided a space and a tool to spark necessary conversations on gender relations, reproductive health, nutrition, and child protection.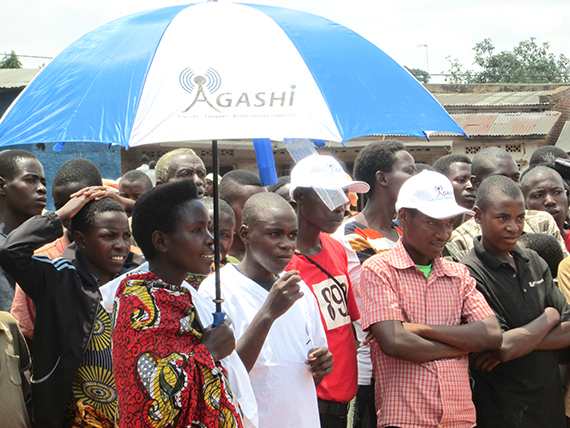 Photo credit: Population Media Center
The success of this program represents Segal Family Foundation's philosophy on the need for collaboration in order to achieve outsized impact. UNICEF, another Agashi funder, recently conducted research evaluating the listenership using their U-report platform. Jean Bosco Ndayishimiye, Burundi Country Representative for PMC, states that the report affirmed that Agashi was the first radio show of its kind to be on four major radio stations almost every day of the week, listened to by 83% of the population. The same survey showed that people who listen to Agashi are predominantly male, between 18-30 years of age. Speaking of collaboration, the program wouldn't have had the success it did if it wasn't for considerable promotion by PSI, another Segal partner in Burundi, through their road shows, concerts and quizzes. PSI takes demand creation seriously, and knows how to be innovative, such as collecting listener feedback through interactive Agashi quizzes.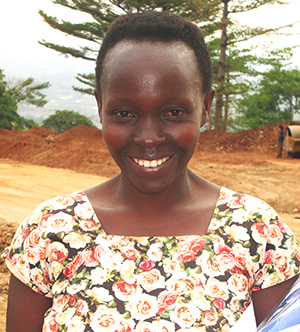 Agashi's content is used in a variety of forms. Jeanne d'Arc Butoyi is Burundian. She's in her mid-30s and she lives in Muremera. Jeanne works as a community organizer addressing many sexual and reproductive health issues, including condom usage, family planning, and visiting health clinics. "I invite women to listen to Agashi with me, and we all listen to the show very closely," says Jeanne. "I have seven children. I invite women who don't yet have seven children: 'Come, listen to these messages on Agashi. Listen to the misfortune Tengenge has to go through - giving birth to so many children and not being able to feed them.' When I used her case as an example, people really began to understand the problem."

She also uses the drama to reach out to adolescents, explaining the importance of condoms, the prevalence of HIV/ AIDS, and the risks of teenage pregnancy. "I am one of those girls that had their first pregnancy too young," says Jeanne. Now she works to help girls stay in school and avoid pregnancy or disease. "Later on, some of them came by to ask me for condoms because I have them. Most of them have become friends of mine, and I give them advice. Often they come back to thank me."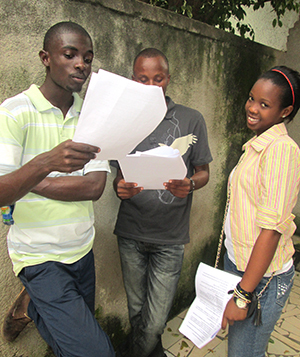 After 208 episodes of the drama in the national language of Kirundi, the PMC team is now figuring out the best answer to Star FM, a radio station swamped with calls from listeners asking when Agashi will air again. The last episode of Agashi was in early 2016. In Burundi, as in much of the developing world, the reasons for non-use of family planning methods is highly influenced by misinformation about their safety and effectiveness, along with various forms of opposition from religious groups and outdated cultural beliefs.

Agashi is known as "the show" that attracted huge audience, raised questions and conversations. With 81.3% of the Burundian population living under the international poverty line of $1.25 a day and with this population projected to double in 23 years, what better way to engage one of the most highly dense populations in East Africa? That's why Agashi is being retooled, with a change of characters and revised content, to suit the needs and interests of the listeners. Stay tuned!
Related
Popular in the Community