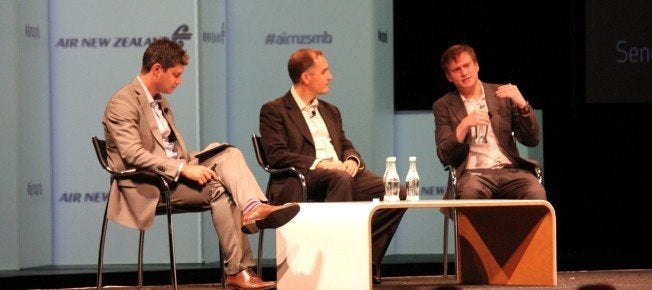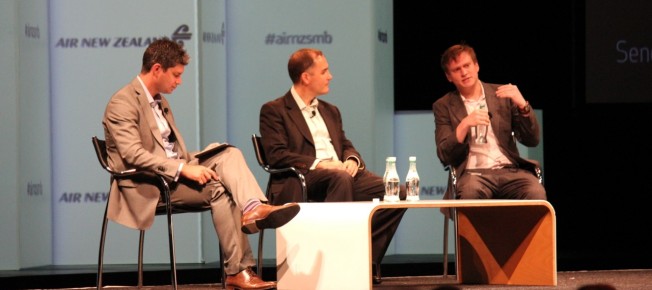 On Wednesday February 13, Air New Zealand, New Zealand's leading brand in social media for Facebook, Twitter, Google+ and YouTube held its second Social Media Breakfast with speakers Teddy Goff, President Obama's Digital Director, and Futurist Ross Dawson. The airline aims to bring New Zealand businesses together with industry experts to explore the fast changing world of online engagement and learn how to maximize the opportunities it offers.
One thousand New Zealand business professionals attended the event in Auckland which is part of an ongoing series of social media events that the airline is committed to continuing to share the world leading digital expertise with New Zealand audiences and quarterly Social Media Breakfast events are planned for 2013.
Ross Dawson, the author of a book who predicted the rise of social networks in 2002, shared with the audience that during his research for the event he discovered that New Zealand as a nation is number one usage of social networks in the world.
Teddy talked about the differences between the 2008 and the 2012 campaign and how the changes in technology, particularly the advent of smart phones empowered voters to have a voice and accessibility to comment, share, and retweet on every aspect of the campaign.
When the iPhone was launched in 2007 it had little influence over the 2008 campaign, however things had radically changed by the time the 2012 campaign started, and voters had the ability to take to social network sites such as Twitter or Facebook to share their opinion or support with shares and retweets.
Teddy summed it up with social media may have changed but people haven't changed, they still want to be inspired, engaged, and have friends.
View the highlight reel of the Social Media Breakfast below:
Popular in the Community