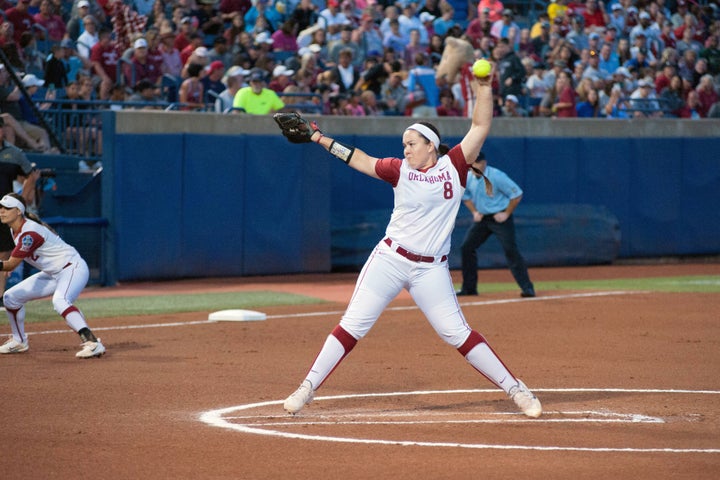 A college softball pitcher just showed up Kansas City Royals catcher Drew Butera.
Paige Parker of the University of Oklahoma Sooners got a chance to warm up with the Royals before a recent game, blowing away Butera with an assortment of pitches.
In video posted Tuesday, she nearly knocked over Butera with a high, hard one, prompting the backup catcher to playfully say, "Delete that video right now!"
The ace, who helped lead Oklahoma to a second straight national championship, met with the Royals before she threw out the ceremonial first pitch at their home game on June 20.
Needless to say, she made quite an impression ― in Butera's mitt.
Popular in the Community