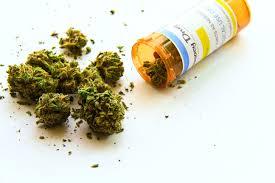 As of April 17, 2016, medical marijuana is now legal in the state of Pennsylvania. The bill will allow for 150 stores or dispensaries scattered throughout the state. In addition, the holders of the 8 clinical licenses in the state will be allowed to open 6 dispensaries each. There will be 25 growing licenses with 5 of those allowed to vertically integrate and own stores. Experts in Harrisburg estimate the first medical marijuana dispensaries will open a year and a half after the bill's passage.
Greenhouse Ventures, a Philadelphia based accelerator for ancillary startups in the cannabis industry, was the first to organize a cannabis conference which was held on April 30. A survey of the sold out crowd indicated that most of the people in attendance were interested in becoming Ganjapreneurs. The crowd included lawyers representing doctors interested in establishing dispensaries, hospital management wanting to understand the legal ramifications of prescribing medical marijuana, representatives from the local chapter of NORML, and medical patients whose symptoms will be alleviated by marijuana. What you did not see were old hippies, except for an editor from High Times Magazine, street corner dealers attempting to go legit, or Cheech and Chong types.
The topics of the panels at the conference, organized Greenhouse Ventures founder Tyler Dautrich and COO Kevin Provost, ranged from banking to HVAC systems. Attorney Steven Schain, who advises clients interested in the cannabis industry, noted, "In all the hoopla, the industry's biggest issues are often overlooked: energy and extraction. Finding cost effective and green methods of growing and processing and refining the technology of removing the 81 cannabinoids from the marijuana plant are the prime focus."
Legalization has forced the marijuana business to grow up. There were no joints or edibles to sample or heated debates over the relative merits of Purple Urkel or Strawberry Cough strains. The only buzz in the room was generated by business suit clad panelists such as attorney Mac J. Gross, founding partner of Sichenzia Ross Friedman Ference, discussing how to navigate a SEC filing and Kind Financial's Michael Stalbaum giving advice on opening bank accounts for cannabis or cannabis related businesses. "There is a misconception that banks cannot work with the cannabis industry, said Stalbaum. "They can, and they are. One of the leading industry publications, MJ Biz Daily, recently cited there are over 300 banks currently working with marijuana-related businesses." Similar to the Mafia's omerta, no one will actually name a bank that accepts money from the marijuana business but everyone drops hints. It seems credit unions and state chartered banks are the most likely to accept deposits.
Pennsylvania State Senator Daylin Leach, who sponsored the medical marijuana bill with Republican Senator Mike Folmer, was greeted with a standing ovation by conference participants and took what amounted to a victory lap. He said, "We did very well. I think we out -negotiated them on conditions. I can say stuff like that now that the bill is signed. What are they going to do? We have 17 qualified conditions including pain. There are very few conditions that you can have or will notice having that doesn't include pain."
He revealed Governor Wolf came to his office the day after the bill signing to say that he authorized the Pa Department of Health to being working on implementation immediately. The senator announced to great applause that he will push a recreational marijuana bill shortly. Similar to gay marriage, he believes the legalization of marijuana has reached a tipping point.
Calling all HuffPost superfans!
Sign up for membership to become a founding member and help shape HuffPost's next chapter