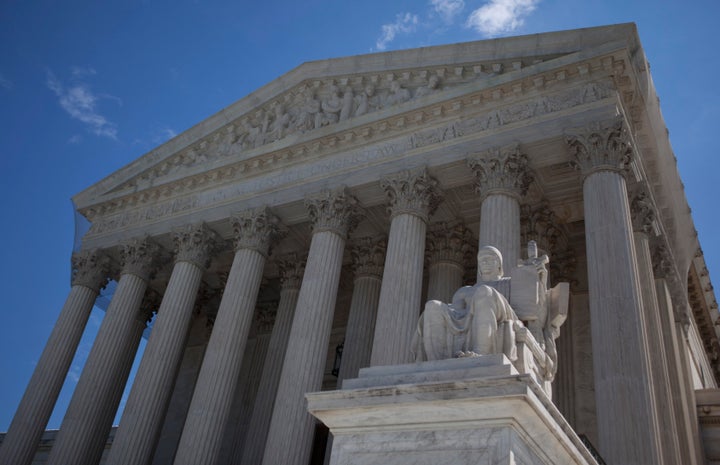 Three years ago today, the first Supreme Court confirmation battle of Barack Obama's presidency came to an end. Justice Sonia Sotomayor took the oath of office on August 8, 2009, after enduring days of hearings at which she had been lambasted by Senate Republicans for such offenses as calling herself a "wise Latina" and acknowledging, like many male nominees before her, the shocking fact that her life experiences had shaped her perspective on the law.

In the three years since, I've been relieved to have Justice Sotomayor on the Court. I haven't agreed with all her decisions, but she has shown time and again that she understands how the Constitution protects our rights -- all of our rights. In 2010, she dissented to the Court's disastrous Citizens United decision, which twisted the law and Constitution to give corporations and the super wealthy dangerous influence over our elections. In 2011, she joined the four-justice minority that stood up for the rights of women Wal-Mart employees who were the victims of entrenched sex discrimination. This year, she was part of the narrow majority that upheld the Affordable Care Act, saving a clearly constitutional law that is already helping millions of Americans receive health care coverage.

Over and over again in the past years, the Supreme Court has split between two very different visions of the law and the Constitution. On one side, we have justices like Sotomayor who understand how the Constitution protects all of our rights in changing times. On the other side, we have right-wing justices like Clarence Thomas and Samuel Alito, who are determined to walk back American progress, turn their backs on the values enshrined in the Constitution, and ignore decades of our laws and history. On issues from voting rights to women's equality to environmental regulation, Americans' rights are being decided by the Supreme Court -- often by a single vote. Even the decision to uphold health care reform, in which Chief Justice John Roberts joined Sotomayor and the three other moderates on the court, would not have been as close as it was if the Court had not moved steadily to the right.

November's presidential election will be a turning point for the Supreme Court. The next president will likely have the chance to nominate at least one Supreme Court justice, setting the course of the Court for decades to come. President Obama has shown his priorities in his picks of Justice Sotomayor and Justice Elena Kagan.

Mitt Romney has a very different vision for the Supreme Court. Campaigning in Puerto Rico earlier this year, Romney bashed Sotomayor -- who also happens to be the first Hispanic Supreme Court justice and the Court's third woman ever. Instead, he says he'd pick more justices like Thomas, Alito and Antonin Scalia, the core of the right-wing bloc whose decisions are systematically rolling back Americans' hard-won rights. He used to say that he'd pick more Justices like Chief Justice Roberts, but changed his mind when Roberts ruled in favor of the health care reform plan similar to the one that Romney himself had helped pilot in Massachusetts.

So who would Romney pick for the Supreme Court? We've gotten a hint from his choice of former judge Robert Bork as his campaign's judicial advisor. Bork's brand of judicial extremism was so out of step with the mainstream that a bipartisan majority of the Senate rejected his nomination to the Supreme Court in 1987. Bork objected to the part of the Civil Rights Act of 1964 that desegregated lunch counters; he defended state laws banning birth control and "sodomy"; he was unabashedly in favor of censorship; he once ruled that a corporation could order its female employees to be sterilized or be fired. And, though it might not seem possible, since his confirmation battle Bork has gotten even more extreme.

Any justice appointed by Romney would likely fall in the footsteps of Bork in undermining workers' rights, eliminating civil rights protections, siding with corporations over the rights of individuals, threatening women's reproductive freedom, and rolling back basic LGBT rights. President Obama, on the other hand, has promised to pick more justices who share the constitutional values of Justice Sotomayor.

Three years into the term of Justice Sotomayor, the Court hangs in the balance. It's important that we all know the stakes.
Popular in the Community